Vadragate is an indictment of the Indian media too
Why is it that the media took up the DLF-Vadra investigation only after Arvind Kejriwal made it an issue?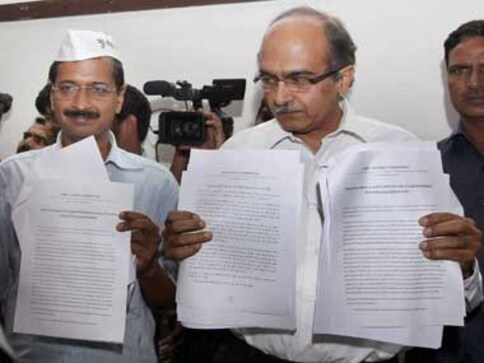 From the torrent of stories now unleashed by the media after Arvind Kejriwal opened the floodgates to the DLF-Robert Vadra deals, one cannot but suspect that hidden somewhere in the folds of Vadragate is the media's collective conspiracy of silence.
If the media needs an Aamir Khan to take up issues like sex-specific abortions and domestic abuse, and if it needs a Kejriwal to rake up the issue of corruption in high places (for his own political purposes), it cannot but be complicit in these crimes. Not directly, maybe, but certainly by failing to blow the lid on scams on its own.
Aamir Khan showed how TV could be used to focus on important social problems. While an actor doing the role of a journalist helps viewership, the fact is anyone in the media could have done those stories. Some surely did, but clearly a story once done, is over for all practical purposes. We move on to the next story.
Consider what the DLF-Robert Vadra story itself tells us about the media.
The Economic Times did the story as far back as in March 2011, but it clearly did not follow it up further. Nor did other publications see it fit or necessary to probe further and look for real stories.
The media clearly is better equipped to tell us about DLF-Vadra than Kejriwal. But it is happy to report what Kejriwal has to say and do follow-ups, rather than do its own homework.
The media clearly does not want to pursue stories that may be embarrassing to powerful people in high places: why is the Gandhi family treated as off-bounds for probing stories? Is it because of fear of the consequences, or resources, or pressure from the owners?
This writer learns from journalist colleagues that at least two publications did have information on the DLF-Vadra capers well before Kejriwal came on the scene, but neither of them chose to pursue it. In one case, a story was even written in draft form, but it never made it to print. While it is always possible to find justifications for killing a story—not enough facts, not enough quotes from the accused, not enough new material, etc.—the fact is simple information from the registrar of companies is available to everyone. Few publications went in search of it till recently.
Is there an internal censorship going on here? Or is there too much pressure from compromised owners of media houses?
But it's not just about big-ticket stories. Many in the media also fail to grab the low-hanging fruit. For example, does it even ask the right questions when given the opportunity?
Even in routine press conferences or interactions with ministers, reporters do not simply ask party spokespersons probing questions. Statements go unchallenged. So when a P Chidambaram says that Robert Vadra declared his income and so nothing was wrong, nobody bothered to ask him how he could know that as finance minister? Can finance ministers just ask somebody to look into a private citizen's tax files and give him a clean chit?
Yesterday, Corporate Affairs Minister Veerappa Moily glibly rushed to the defence of Vadra with this bland assertion: "I have already verified these allegations and no wrongdoings have been found in any of the six Robert Vadra-owned companies. I can tell you there is no violation in the six companies. That's a fact. We are not making any inquiry," the minister told The Economic Times.
We don't know if Moily was asked any tough questions at all at his interaction with the media. When every Congress politician has been shouting from the rooftop that Vadra is a private citizen, and the real aim of Kejriwal & Co is to target Sonia Gandhi, how did Moily decide to do his own investigation and arrive at a conclusion so quickly? Perhaps the journalist did ask the question, but didn't get an answer.
Moreover, Business Standard informs us in its 6 October edition that Vadra is associated with as many as 12 companies, including six as managing director. Wonder if Moily has looked into these companies too.
The blind spots are not all media's fault, for politicians have discovered ways to avoid giving answers. They have learnt to address the TV news cycle and have realised that what TV wants is a good political fight in front of the cameras, and not necessarily real information. Asking aggressive questions makes the anchor look good, but the answers are almost immaterial. Any inconvenient question will be answered in a lengthy fashion where a party spokesperson will tell you the whole history and waste time till the anchor loses his or her patience and abandons the question and moves on to the next issue.
The media treats politicians, businessmen and ministers and bureaucrats too reverentially. Politicians at least get asked the right questions, but businessmen—especially powerful ones—are never put on the hot seat.
The 2G and Coalgate scams are essentially about favouring businessmen. But when did any businessman get interviewed on their role in the alleged scams?
Why is the media so friendly to wrongdoers? Is it merely afraid of powerful people who may not stop with threats? Is it because the owners have received favours from politicians, and hence journalists cannot really take an independent stand? Or is it because journalists themselves have taken so many favours from politicians that they have to do their bit to keep the system of you-scratch-my-back-I'll scratch-yours intact?
The larger problem, of course, is the fact that few media houses make real money. And even those that do, may be doing so through dubious strategems like "paid news" or by threatening politicians and businessmen to advertise "or else".
A signficant chunk of regional media survives on the "or else" business model. When threats are what get you the moolah, one can forget about good journalism. Investigative journalism either doesn't the resources it needs, or is used for "or else" journalism.
As this writer noted in an earlier column, crony capitalism and crooked politics needs a crony media to play its role. And the crony media exists because there is a financial nexus of some sort.
Vanita Kohli-Khandekar wrote in Business Standard some time ago: "More than a third of news channels are owned by politicians or politico-affiliated builders. An estimated 60 percent of cable distribution systems are owned by local politicians. These have influenced and funded several local elections. There are dozens of small and big newspapers owned by politicians or their family members that influence the course of several local elections. Many newspaper chains with political affiliations also own broadcast networks. Most now have internet portals.'
Given this reality, is it any surprise that Aamir Khan and Arvind Kejriwal now provides the news and the media follows up?
Vadragate is yet another reason for the media to introspect on where it is headed.
Business
As we piece the DLF-Vadra deals together, there is now little doubt that Robert Vadra got beneficial treatment.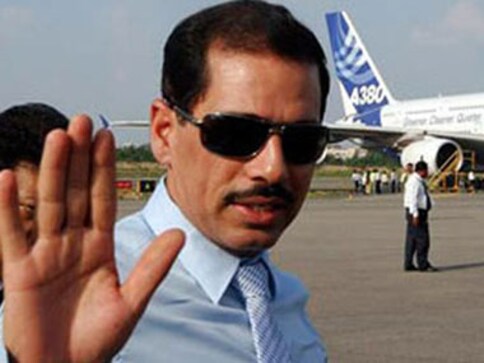 Business
Sanjay Gandhi was the first Gandhi family member to be helped by a Haryana CM, Bansi Lal. Now Bhupinder Singh Hooda seems to be doing the same for Robert Vadra
Business
With every passing day, the DLF-Robert Vadra deals look curiouser and curiouser.