Uttarakhand to be open defecation free by 31 May, says Chief Minister Trivendra Singh Rawat
Chief Minister Trivendra Singh Rawat said that Uttarakhand will be open defecation free by 31 May, barring a few areas in Haridwar
New Delhi: Uttarakhand will be open defecation free by 31 May, Chief Minister Trivendra Singh Rawat has asserted.
He said his government has given maximum emphasis on Prime Minister Narendra Modi's call for a 'Swachh Bharat' and has taken a number of steps for cleanliness. "By the end of May, Uttarakhand will be open defecation free, barring a few areas in Haridwar," Rawat told PTI in an interview.
The 56-year-old chief minister said a plan is being chalked out to rejuvenate the two rivers in Dehradun - Song and Tons - so that clean water flows through them. "The confluence of the two rivers is already free from smell. Birds have started drinking water there. It is an encouraging news," he said.
Earlier, the Centre had announced that Sikkim was the first state to become open defecation free followed by Himachal Pradesh and Kerala.
It was anticipating four more states - Uttarakhand, Haryana, Gujarat and Punjab - to achieve the target of open defecation free by this year.
Rawat assumed the charge of chief minister of Uttarakhand on March 18 after the BJP stormed to power winning 57 of the 70 assembly seats, by ousting the Congress.
He also highlighted the BJP government's transfer policy for state bureaucrats and police officers saying it was completely transparent and balanced.
"There has been not a single complaint regarding the transfers we have done. There was no corruption in the transfers, these were balanced and transparent," he said.
Find latest and upcoming tech gadgets online on Tech2 Gadgets. Get technology news, gadgets reviews & ratings. Popular gadgets including laptop, tablet and mobile specifications, features, prices, comparison.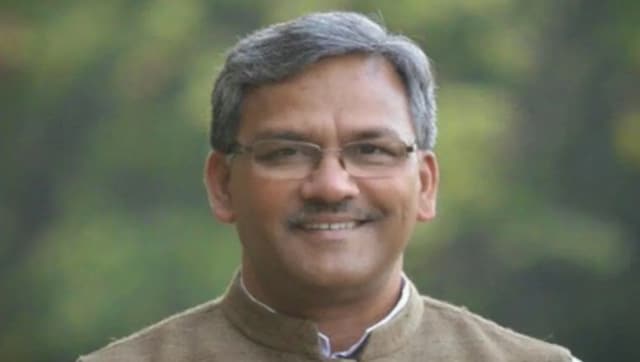 India
The high court on Tuesday had ordered for a CBI probe into allegations made by a journalist in a video, accusing Rawat of allegedly getting money transferred to accounts of relatives in 2016 to back the appointment of a person in Jharkhand
India
More than nine crore toilets have been constructed across the country, while over 5 lakh villages have been declared ODF till 5 February this year under the Swachh Bharat Mission-Gramin (SBM-G), govt tells Lok Sabha
India
Around 1,100 towns and cities in Madhya Pradesh, Maharashtra, Chhattisgarh, Jharkhand, Kerala and Telangana are set to be declared Open Defecation Free (ODF) by 2 October, the day the Centre launched the ambitious 'Swachh Bharat Abhiyan' in 2014.