Uttarakhand fire aftermath: Migration of beasts increases human-animal conflict
Troubled by forest fires, wild animals are migrating from upper reaches of Uttarakhand to lower forests close to human habitats, causing alarm.
New Delhi: Troubled by forest fires, wild animals are migrating from upper reaches of Uttarakhand to lower forests close to human habitats, causing alarm.
Elephants and leopards are venturing close to human habitats near two of India's biggest tiger reserves, the Rajaji national park and the largest, Corbett national park. "We have had many sightings of more than 100 elephants in one herd which is very, very unusual," says Ashish Pradhan, who lives close to the Rajaji National Park.
Late last month, Pathak joined more than 500 protestors in the holy Haridwar city to protest what he called total negligence on part of the authorities to control the fires and find "safe zones" for the animals.
Increased animal sightings are also reported from the Corbett national park. While visitors to the park are excited, residents claim they live in fear of the animals which routinely stray into their villages.
"The deer, boars are getting too close to our farmland, drawing other wild animals to our doorsteps," says Subhas Negi who lives on the edge of Corbett national park.
"Someone needs to act fast to secure our lives. We are not tourists, we live here."
Tour operators claim sightings have increased manifold during the time forest fires swamped the upper reaches of Uttarakhand. "Sighting of leopards, which is rare in both Corbett and Rajaji, is now a routine affair," said one operator.
In one recent incident, a barking deer was hit by a speeding car near the holy town and the carcass eventually deposited to the wildlife authorities. The news would have been buried away except for a report in Hindi daily Amar Ujala which carried an image of two locals carrying the carcass of the deer to the offices of the forest division.
The man-animal conflict is growing, slowly yet steadily.
Residents living in the foothills of the forest mountain terrain of Shivalik, Bilb, Rajaji and Corbett Reserve Parks complain they had been left on their own by the administration.
"The state machinery is inordinately slow. It reacted late in controlling the fire, it has not yet reacted in tackling the animal menace," says Jay Prakash Pandey, a wildlife activist who lives close to the Rajaji National Park.
Pandey has been demanding compensation for those affected, saying many villagers were forced to leave their households and take shelter in safer places. "There has been severe loss to our farms due to the forest fires and now we are saddled with animal intrusion into our agriculture fields."
The fire has gutted around 1600 hectares of forest in the Garhwal region of Uttarakhand, affecting approximately 1500 villages in the neighbouring areas. The Corbett Tiger Reserve and Kalagarh Tiger Reserve have reported 48 incidents of fires that destroyed 260.9 hectares of forest.
The Corbett tourist visit season will be closed from June 15 but Negi, and others in his village, have a valid point of argument and fear.
Samir Sinha, project director of Corbett Reserve, however, has a different theory. He feels the animal influx is mainly because of drying up of riverbeds and waterholes in the forests. "It is natural for animals to congregate in one location. But that's because its routine and it happens every summer. The forest fires cannot be held solely responsible for this influx," Sinha said in a telephonic interview from Ramnagar, a sleepy town which is the gateway to the country's largest tiger reserve.
Sinha said his officers were making efforts to create waterholes - both natural and artificial - inside the Corbett reserve to ensure animals get proper water and remain within the periphery of the forest.
But the government is rattled, Uttarakhand governor KK Paul recently met up with top officials of the Forest Department, the Rajaji and Corbett Tiger Reserve Park authorities and the district administration to gauge the loss of forest and farm land and also issues of man-animal conflict in the region.
Locals have alleged that frequent forest fires in Uttarakhand are the handiwork of timber and land mafia to encroach land but they have not substantiated their claim.
"There have been movement of animals but officers in all protected areas are taking great care of their wild species," says BP Gupta, nodal officer for forest fire in the state.
World
Mud baths help form a layer on elephants' skin that protects them from the harsh rays of the sun as well as insect bites
India
The main reason for celebrating this day is to conserve animals and plants that are going extinct from the natural environment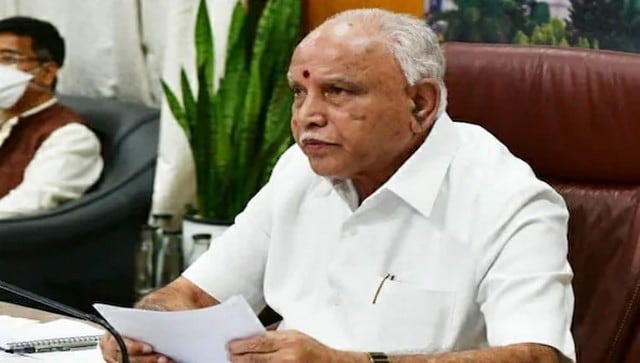 Politics
The 78-year-old Yediyurappa belongs to the older generation of politicians who started their service to the public as a teenager (in his case with the Rashtriya Swayamsevak Sangh) and did not hail from either a political or an affluent family