Uttar Pradesh's Romeos are back on streets, as Yogi Adityanath's plan to curb campus romance fizzles
One month after the Uttar Pradesh government embarked upon its anti-Romeo drive to make the state's colleges a safer place for its women students, things seem to have fizzled out
One month after the Uttar Pradesh government embarked upon its anti-Romeo drive to make the state's colleges a safer place for its women students, things seem to have fizzled out.
According to a report in Hindustan Times, the scenes outside Meerut's girls' colleges have begun resembling the pre-drive days once again. The boys are back on their bikes and the police seem to be staying away. Meerut has gone back to status quo. Outside RG Girls' College, Sajida Qureshi, a BA student, was quoted as saying: "Do din ka khumaar thaa bas (It was just a hype of two days)."
Anti-Romeo squads were one of the first moves undertaken by Chief Minister Yogi Adityanath after he took charge of India's largest state on 19 March. As reported by CNN-News18, the squads were given an five-point agenda by the BJP administration:
- Each team to consist of two policemen; one male and one female
- Multiple teams could be deployed in the jurisdiction of one police station depending on the number of schools and colleges in the area, which have larger numbers of women
- Their task is to identify troublemakers in a crowd. They will move around in uniforms and also in plain clothes
- The teams would comprise constables, head constables, ASI and SI
- Anti-Romeo squads can let off miscreants with a warning, inform parents, and even initiate criminal action depending on the seriousness of the case
However, the squads went too far in certain cases, like in one instance where they shaved the head of a man caught for allegedly molesting a woman and tonsured his head. The Uttar Pradesh police had then issued directives to not resort to blackening of faces or making people conduct squats.
But all that seems to have fizzled out if the reports emerging from Meerut are to be any indication. Admitting the scaled down presence of police in this drive, a top police official told Hindustan Times: "After the first two days, there were written orders from the top to act only when a complaint is received. The squads do exist, but they act only after a complaint. We have been told not to act against random youngsters or couples."
India
ATS arrested 'Ansar Ghazwatul Hind' members Minhaz Ahmed and Maseeruddin, both residents of Lucknow, and recovered explosive materials from them, said a senior official
Politics
Taunting the ruling party, the Congress leader wondered how many in the BJP are aware of the 'basic facts that the Narendra Modi government's 2018-19 Economic Survey had presented in Parliament in July 2019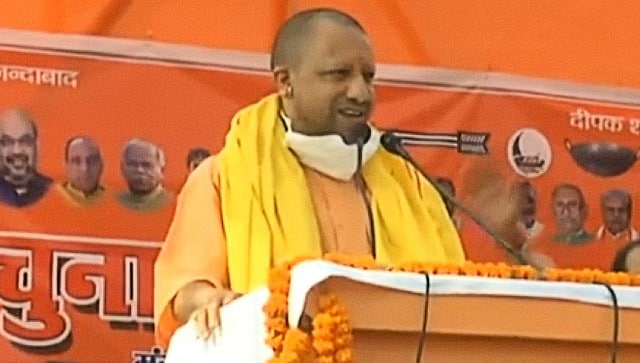 Politics
The remarks come a day after the Uttar Pradesh Population Policy 2021-2030 was unveiled to steady the growing population in the state and reduce maternal and infant deaths in a time-bound manner