Uttar Pradesh thunderstorm: Death toll rises to 15 as heavy rains, lightning create havoc in various districts
Thunderstorm and lightning struck parts of Uttar Pradesh, claiming 15 lives at various places on Tuesday, according to ANI.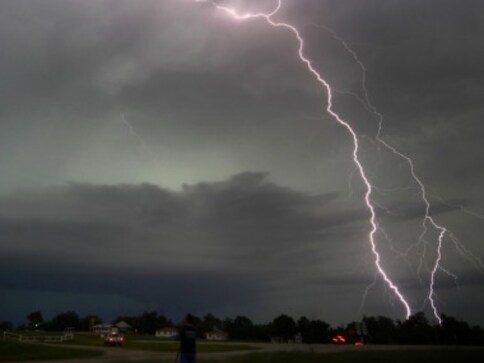 Thunderstorm and lightning struck parts of Uttar Pradesh, claiming 15 lives at various places on Tuesday, according to ANI.
As many as six people were killed and three others injured in Unnao district on Monday night, Principal Secretary, Information, Avinish Awasthi said. There are reports of two people each being killed in thunderstorm in Kanpur and Rae Bareli, he said.
The incidents have also left some hutments damaged in Unnao and Rae Bareli districts. Respective district magistrates have been directed to undertake rescue works and ensure distribution of relief in 24 hours, Awasthi added.
District Magistrate of Unnao, Ravikumar said while two deaths were caused due to lightning others died in incidents of house collapse and uprooting of trees and electric poles. Movement of traffic on the main Hardoi-Unnao road was hit because of uprooted trees which were later removed, the DM said, adding that life has been adversely affected in several parts of the district because of the thunderstorm.
The Met department has warned that thunderstrom/duststorm were likely at isolated places over eastern parts of the state last night. They have warned that rain or thunderstorm are very likely at isolated places on the state in the next two days.
Thunderstorm has left a spate of destruction this month claiming several lives. On 2-3 May, a storm had killed 134 people and injured over 400 in five states and Uttar Pradesh was the worst affected, accounting for 80 deaths, most of them in Agra district.
At least 18 people have lost their lives in thunderstorm that struck on 9 and 10 May and 51 others in similar incidents
With inputs from PTI
World
An earthquake measuring 6.5 on the Richter scale rattled Afghanistan's mountainous Hindukush region, bordering Pakistan, killing 11 people in both countries. Tremors were felt as far as North India, where people ran out of their houses. But what causes Afghanistan to see so many temblors?
Opinion
The upcoming week is all set to start with active weather conditions over north, east, and central India as severe thunderstorms are expected in Punjab, Haryana, Delhi NCR, Uttar Pradesh, Jharkhand, Bihar, Chhattisgarh, Madhya Pradesh, Odisha, and West Bengal on Monday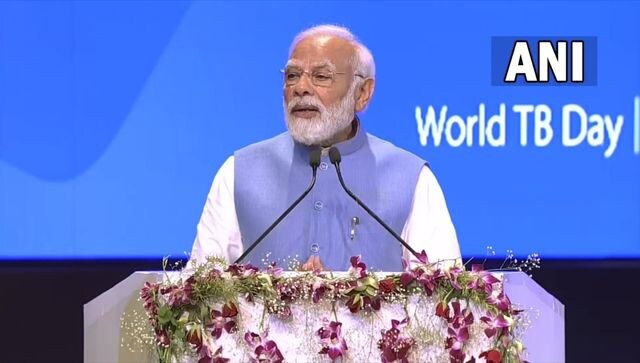 World
2030 is the global target to eradicate TB but India is now working on the target of ending TB by the year 2025: PM Narendra Modi at the 'One World TB Summit' in Varanasi, Uttar Pradesh.