US is doing Modi no favour: in fact, he should remain wary of Uncle Sam
The US is not doing Narendra Modi any favour by meeting up with him. It is favouring itself. If they are courting him now, Modi should be worried.
On 13 February, US Ambassador to India Nancy Powell requested for, and received, an appointment with Gujarat Chief Minister and BJP Prime Ministerial candidate Narendra Modi. This was portrayed in certain circles as a vindication of Modi's importance in the context of the coming elections; conversely, others saw this as the abandonment of a 'principled stance' by the US against alleged negligence during, or complicity in, the Gujarat riots of 2002.
In fact, it is neither of these. It is merely that the US is hedging its bets. It may be noted that, during NDA rule, the US took a strong interest in Sonia Gandhi, over and above what one might normally expect a foreign government to show towards a leader of the Opposition. At the time, this was dismissed as westerners being comfortable with each other, but then too, they were hedging their bets. More intriguing motivations have been suggested, but we shall let this pass.
The fact is that the US has realised that their snippiness towards Narendra Modi (since 2005) has become counter-productive. The US, first and foremost, is a mercantilist state. It is not for nothing that there was a 1960s axiom that "what's good for General Motors is good for the United States" (although this was a bit of a misquote, the sentiment is correct).
There was also George Kennan's alleged quote about how the objective of American foreign policy is to ensure that the US continues to enjoy 50 percent of the world's resources. They are keenly aware of the juicy commercial prospects of selling US goods and services to an India that may be one of the last big untapped reservoirs of consumer demand, thanks mostly to its 'demographic dividend' of a young, and thus working/earning, population in decades to come.
Thus, mercantilist interests dictate that the US reach out to Modi, who may well be in charge come May 2014. If it doesn't, the European Union, Japan and China, all of whom have been far warmer to Modi, may benefit, to the detriment of American MNCs. It must be rather evident to them by now that Modi is unlikely to be the type that forgets and forgives easily; better, then, to build some bridges to him.
The declared rationale for the US' animosity towards Narendra Modi was alleged unhappiness about the Gujarat riots. A group of Indian Communists and Islamists, spearheaded by a librarian at MIT named Omar Khalidi (now deceased, as he got hit by a train) made determined efforts to declare Modi, in effect, an untouchable, based on alleged violations of the rights of Muslims.
But it is likely that evangelical Christians were using the Muslims as a smokescreen, as this blog suggests. The US Council on International Religious Freedom is a thinly-disguised facilitator of conversion activities by Christians. In Gujarat's Dangs district, their determined assault on the tribal population had been checkmated to a large extent by the Ekal Vidyalayas and other outreach by Hindu groups; this, I conjecture, annoyed the US. You might remember the vicious campaign launched by Indian Communists in the US against groups such as the Indian Development and Relief Fund a few years ago, possibly as a consequence.
Besides, the edifice of lies about '2,000 Muslims massacred' in Gujarat was manufactured by a padre in Gujarat and propagated by the UK's envoy. This was a partial fabrication, since the best data as presented to Parliament by the UPA government (hardly one that is friendly to Modi) is that 790 Muslims and 254 Hindus were killed. But in true Goebbelsian fashion, the lie about a one-sided massacre of Muslims was repeated ad nauseam until it became 'truth by repeated assertion'. All the better to beat the BJP with, as they have a history of being susceptible to being shamed.
There is also the sinister possibility that the US feels that 'assets' it has long cultivated in the Congress Party are in danger of being rendered impotent. It may be remembered that Jaswant Singh at one point said in so many words that there was an American mole "high up in the Indian government". He declined to identify the alleged mole, and I suspect he was encouraged to shut up by a little gentle arm-twisting from certain quarters. Naturally, the loss of long-cultivated and strategic assets is something that no power wishes to see.
Thus there has been a general tendency on the part of the US to demonise Modi. So long as there was no consequence to this tactic, things worked well. But now there is a non-trivial possibility that Modi will come to power. Besides, as per Wikileaks, the American ambassador's confidential assessment of the leadership and other qualities of Rahul Gandhi are none too sanguine. It is only prudent on their part to place bets on both horses. Hence the overture.
But I am pretty sure Narendra Modi is aware of the standard American tactic of hounding those who deviate from their line (and, conversely, rewarding those they can push around). In the past several years, this has taken the form of continuous, vicious propaganda against Vladimir Putin of Russia – the latest has been in the form of derogatory reports about the Sochi Winter Olympics, which, despite their Cassandra-like warnings, has gone well so far. Part of the problem is ego, too: Putin has outsmarted President Obama more than once, for instance over Syria.
The other person now bearing the brunt of American-instigated harassment is Shinzo Abe of Japan. Finally, here is a Japanese leader who is willing to stand up for his nation's honour, and the Anglophone media is full of negative stories about him, especially about his visit to the Yasukuni Shrine, where Japan's war-dead are interred. Along with "several Class-A war criminals", the Anglophones always gravely intone. So Abe mustn't go there?
Well, who declared them war criminals? Of course, it was the American-led kangaroo court, which, the lone Indian jurist, Radhabinod Pal, pointed out in his strong dissent, was merely a vindictive victor's court interested not in justice but in revenge. The proverbial impartial observer might wonder, even though it sounds blasphemous even as I write it, how many of the 'heroes' in America's Arlington National Cemetery would similarly be deemed war criminals by a jury of their peers.
We all know of the atrocities in Southeast Asia: William Calley and My Lai leap to mind. And what about the generals who dropped the nuclear bombs on Hiroshima and Nagasaki? Or those who bombed innocent bystander Cambodia into the genocidal hands of the Khmer Rouge? No, no nations are pure as the driven snow. The Yasukuni breast-beating is a pressure tactic, applied with great diligence by the Chinese too.
I think the same tejovadham treatment is being applied to Modi as well. They don't think he will be anywhere near as pliant as Congress regimes have been, so they have been doing their best to demean him and diminish him. But now that he's being wooed by them, he should heed the words of Theodore Roosevelt: "Speak softly and carry a big stick". Or to use another metaphor, watch out for the knife in the back. Or, to go back to the epics, beware of a Dhritharashtra-alinganam,or of Greeks bearing gifts. Be afraid, Mr. Modi, be very afraid.
Find latest and upcoming tech gadgets online on Tech2 Gadgets. Get technology news, gadgets reviews & ratings. Popular gadgets including laptop, tablet and mobile specifications, features, prices, comparison.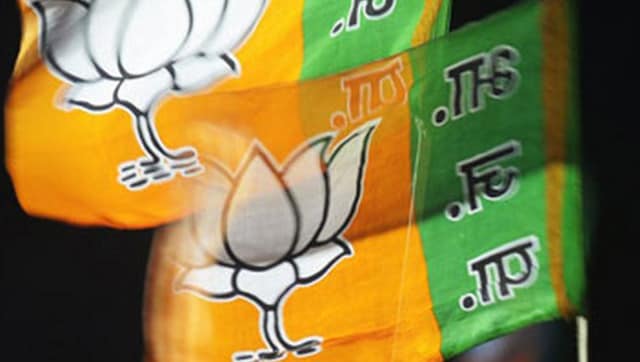 Politics
Party leaders will popularise 160 public welfare schemes launched by the Narendra Modi government in Punjab and apprise people of the progress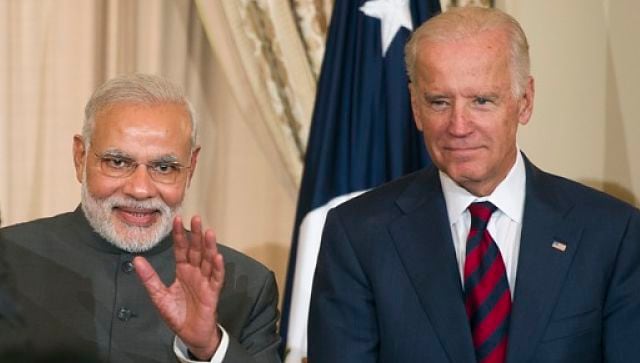 India
As one would expect, COVID-19 and climate change were always going to feature in discussions, since they are the most pressing concerns for the world today
Politics
Khurshid, in a Facebook post, said if the mood of the electorate is resistant to the liberal values the party has espoused and cherished, it should be prepared for a long struggle rather than look for short cuts to get back into power