US funds freeze: Why China would not want to become Pakistan's sole patron, sponsor and benefactor
China is likely to ensure that its 'iron brother' doesn't antagonise the mercurial US president beyond a point.
Donald Trump's decision to withhold all security assistance to Pakistan including Coalition Support Funds might not be enough to force a change in Pakistan's longstanding policy of using terror as a strategic tool. Unless the Trump administration complements this move with escalatory coercive strategies and raises the cost of noncompliance for Pakistan, the 'failed state' will continue to function as a 'safe haven' for terrorists of all stripes.
Trump is sorely mistaken if he believes that the high-value Taliban or Haqqani Network targets operating from Pakistani soil will be delivered at his doorstep just because he has refused to pay Islamabad another $2 billion. It doesn't happen like that.
That said, to suggest from here that US action will now push Pakistan firmly into Chinese lap and Beijing will emerge as Islamabad's sole patron, sponsor and benefactor is patently wrong. It reflects a poor understanding of the China-Pakistan-US dynamic. That such an impression is being actively created by China's propaganda machinery should alert us more to its logical impossibility.
Neither has the US cut off ties with Pakistan (it continues to be designated as America's Major Non-Nato Ally, among other things, and a major receptor of US civilian assistance program), nor does it suit China's geopolitical, financial and strategic objectives to take over from Washington.
In fact, a sharp downturn in US-Pakistan ties will go against Chinese interests. Beijing is likely to ensure that its 'iron brother' doesn't antagonise the mercurial US president beyond a point. It may even use its considerable leverage over Pakistan in ensuring that a token action is taken against Haqqani or Taliban operatives.
We have already seen such an eventuality when Pakistan was forced to ban 72 home-grown terrorist organisations — including Hafiz Saeed's Jamaat-ud-Dawa – from raising funds.
The move was ostensibly triggered by a fear that Financial Action Task Force (FATF), the Paris-based G7 initiative against global money laundering and terror financing, will take action if Pakistan didn't do so; but Islamabad didn't act until it was goaded by Beijing.
Pakistan-based newspaper The Express Tribune reported, "China, which has so far blocked the US and Indian moves, has also advised Pakistan to take some decisive actions against proscribed organisations... Pakistan has to make a tangible move before the planned plenary meeting of the FATF." FATF meets in Paris next month.
As a country that is invested hugely in Pakistan, it is in China's interest not to let Pakistan spiral out of control. But the leap of logic that China will use this opportunity to turn Pakistan into another of its 'autonomous regions' is unsustainable. The reasons, as mentioned, are strategic, geopolitical and financial.
Strategically, it makes no sense for China to wish or trigger a complete breakdown of US-Pakistan relationship because that would inevitably draw US and India even closer. For Washington, there will be very little reason to 'balance' its strategic interests between India and Pakistan and it will be free to pivot towards New Delhi at the expense of Islamabad. India already enjoys bipartisan support in US Congress. China is sure to feel insecure over a further alignment of US-India strategic ties.
Conversely, it suggests that China would ideally want Pakistan and the US to maintain a "healthy" bilateral relationship so that "certain implicit limits on US-India relationship" are in place, as German Marshall Fund fellow and Pakistan watcher Andrew Small has pointed out on Twitter.
As China sees it, a healthy US-Pakistan relationship places certain implicit limits on the US-India relationship 6/9

— Andrew Small (@ajwsmall) January 5, 2018
A collapse of US-Pakistan ties will also mean US forces at Chinese doorstep to flush out the Taliban and Haqqani Network operative and increased military activity in Pakistan's restive tribal region. We only need to look as far as the Korean Peninsula to figure out how sensitive China is to this possibility. China has been very vocal against the deployment of US THAAD missile system in South Korea which it perceives to be a spying mechanism. It is therefore very unlikely that Chinese strategy will include defence of Pakistan "at all costs" against US pressure when the likely outcomes are stacked against its interests.
China uses Pakistan as a strategic leverage against India. As Small has pointed out, it is also in China's interest to ensure that Pakistan's ties with the US isn't totally derailed. In absence of US economic and military aid, China's leverage against a rapidly growing India will considerably weaken.
Politically, there's no reason why China will attempt to fill the void left by lack of US influence over Pakistan. China remains a mercantile power and it defines bilateral and multilateral relationships through an economic prism. It is neither a democracy, nor does it take any interest in spreading the liberal democratic order as a global standard of governance mechanism. It perceives democracy as a 'flawed system' where outcomes are often derailed due to conflicting interests. Given such a predilection, there is no reason why China would want to extend political influence over Pakistan.
Perhaps the biggest fallacy of the theory that 'China will be happy to bankroll Pakistan' lies in the way China perceives aids and assistance programs. It is providing Pakistan with a lot of funds, as Khurram Husain has pointed out on Twitter, but these are almost entirely related to the Belt and Road infrastructure, and aimed at either creating more or safeguarding the existing assets.
Summary of external loans and grants to #Pakistan from all countries and lending agencies in last fiscal year, and budgeted for current fiscal year. Draw your own conclusions. pic.twitter.com/BE5wyIeJTw

— Khurram Husain (@KhurramHusain) January 4, 2018
Chinese funds and assistance systems are opaque because the country considers these programs as 'state secret'. In a report published last October, CNBC quotes data from AidData in revealing that Beijing disbursed $354.3 billion to 140 countries. In comparison, U.S. official finance stood at $394.6 billion. But bulk of Chinese aid was in the form of 'other official flows (OOF)', which is primarily intended for commercial projects, while "a clear majority of US spending was in the form of official development assistance (ODA)", which is "the strict definition of aid."
Infrastructure and transport were the key areas of Chinese funds disbursal, according to the report. And Pakistan does not rank among the top 10 nations to receive Chinese funds.
As Georgetown University Professor C Christine Fair writes in Huffington Post, "Unlike Washington which has given Pakistan mostly grant aid, the Chinese only disburse loan aid and that loan is largely designed to enable Chinese businesses to build infrastructure in Pakistan on terms set by the Chinese and favorable to them, using Chinese labor and raw materials imported from China. While Pakistan will get to use the shabby infrastructure that is produced, the projects contribute nothing to Pakistan's local economy."
We find an echo of this argument in Evan A. Feigenbaum's piece in Foreign Affairs where he writes, "the scope and scale of future Chinese economic activity will not, in itself, produce rapid, sustained, and balanced Pakistani growth.... The bottom line is that China will not simply 'bail out' Pakistan with loans, investment, and new untied aid, as commentators watching the deterioration of relations between the United States and Pakistan seem to expect."
An understanding of this calculus presents the US with far more coercive options than it appears on the surface. It also means that China is far more circumspect about its so-called 'iron brother' than it likes to admit.
Subscribe to Moneycontrol Pro at ₹499 for the first year. Use code PRO499. Limited period offer. *T&C apply
Entertainment
With The Girl on The Train, and recent series such as The Queen's Gambit and Sharp Objects, creators have refused to define their heroines by their vices or flaws.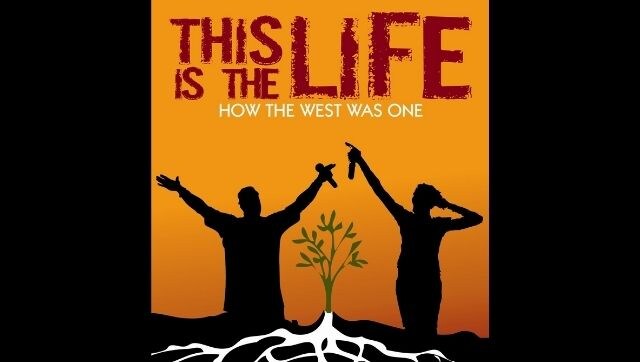 Entertainment
Ava DuVernay's This Is the Life is a refreshing portrait of a 1990s California hip-hop subculture that thrived separately from gangsta rap
Entertainment
Films like Tribhanga and Shakuntala Devi have shown mothers, and women overall, as full and complex human beings — not melodramatic side characters, but outspoken, independent leads who are in charge of their own fates