Uri terror attack: Pakistani accounts could've been used to fund terror; ED files chargesheet in Srinagar
If the allegations are proved then it would be a strategic win for India, which has always maintained that Pakistan has been funding terrorism in Jammu and Kashmir.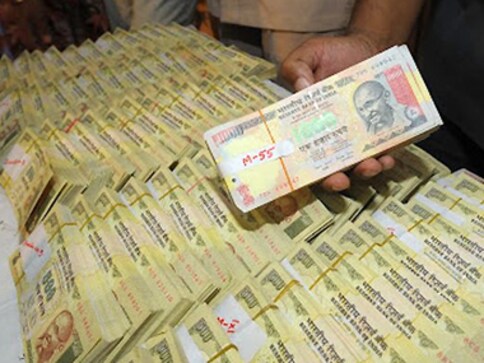 In what could be an important revelation to prove Pakistan's hand in abetting terrorism on Indian soil, the Enforcement Directorate has uncovered some suspicious bank transactions between bank accounts from Pakistan and Srinagar.
According to CNN-News18, the ED has reportedly filed a chargesheet in a Srinagar court over alleged funds transfer from Pakistani accounts to two Srinagar accounts via Italy. The ED believes that the money could have been used for funding terror activities in Kashmir. The two Indian accounts reportedly belong to two persons, namely Firdaus Shah and Nabla Begum, while the ED is preparing to approach Italy to aid in the probe.
The news channel also accessed a copy of the charge sheet filed in the court and reproduced it in a tweet.
#EXCLUSIVE | CNN-News18 accesses ED charge-sheet filed in Srinagar court pic.twitter.com/8KOJp4bnqO

— News18 (@CNNnews18) September 21, 2016
The revelations are important because if the allegations are proved right it will be a huge diplomatic win for India, which has always maintained that its neighbouring state has been promoting proxy wars in Kashmir and has had an imminent role to play behind the ongoing unrest in the Valley.
India has maintained that Indian intelligence has evidence which proves that Pakistan helped the perpetrators of Pathankot terror attacks, 2008 Mumbai terror attack and for providing a safe haven to underworld don Dawood Ibrahim. In all these cases, evidence have been handed over to Pakistani authorities but India still awaits action.
In fact, in the Dawood Ibrahim case, even the United Nations had stamped its approval on Indian claims, verifying six out of the nine places cited by India as addresses of underworld don Dawood Ibrahim in Pakistan. In the 2 January attack on Air force base in Pathankot, India had forwarded the complete transcript of telephonic conversation between terrorists and their Pakistani handlers along with crucial forensic evidence, according to a report in The Indian Express. This time around too, in Uri, India has enough evidence that Pakistan was involved in the attacks. According to News18, Indian officials recovered food packets and medicines with Pakistani markings. However, Pakistan has dismissed all claims.
Despite handing over various evidences in the past, Islamabad has denied allegations and rubbished New Delhi's claim of being a state that sponsors terror. In case of the Pathankot attacks, Islamabad has raised its doubts over the nature of evidence and said that anyone from India could have called Jaish-e-Mohammad telephone numbers, a report in Hindustan Times said.
In one of the deadliest attacks on the Army in recent years, 18 soldiers were killed and as many others injured as heavily armed militants stormed a battalion headquarters of the force in North Kashmir's Uri town early morning on Sunday. Four militants involved in the terror strike were killed by the Army. And shortly after this, two infiltration bids were foiled in Uri Sector and Nowgam Sector of Kashmir. While the Indian Army and the political leadership of the country has openly blamed Pakistan for sponsoring terror, the Nawaz Sharif government in Islamabad has dismissed the claims as baseless and instead asked for "actionable intelligence" from Indian to back its allegations.
Meanwhile, Indian state's diplomatic push to isolate Pakistan on global stage has already started reaping results as most world leaders have issued strong-worded condemnation for the attack and reiterated the need for "all states" to ensure that terrorists don't find safe havens on their soil. Recently, Washington also issued a "stern" warning to Islamabad, cautioning it against harbouring terrorists on its soil.
Moreover, two powerful American lawmakers have also introduced a bill in the US House of Representatives to designate Pakistan a state sponsor of terrorism, saying it was time the US stopped paying the country for its "betrayal". "Not only is Pakistan an untrustworthy ally, Islamabad has also aided and abetted enemies of the US for years," said Republican leader Ted Poe.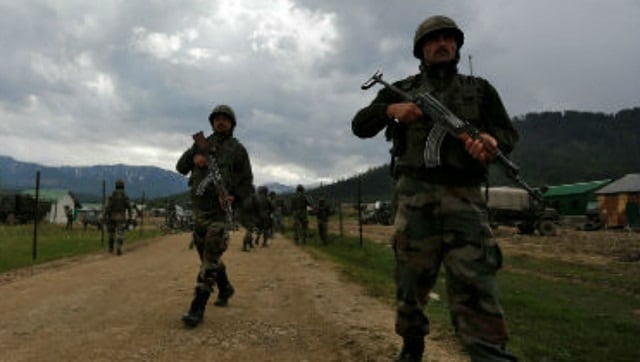 India
The police said that one of the militants, identified as Fayaz War, was involved in several attacks and killings of civilians and security personnel. He was the last perpetrator of violence in north Kashmir
India
As per the Jammu and Kashmir Police, approximately 5 kilograms of explosives have been recovered from the drone.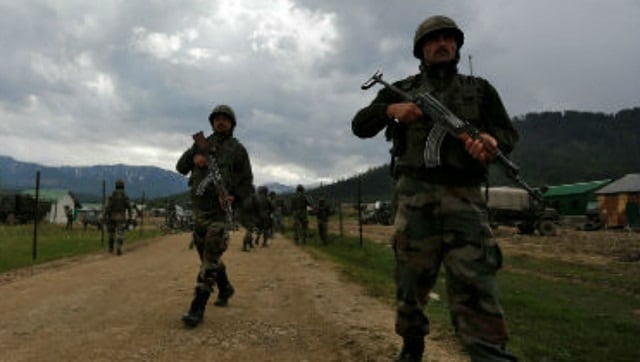 India
One of the militants was identified as Ishfaq Dar alias Abu Akram, a top commander of LeT, said DGP Dilbag Singh