Yogi Adityanath govt suspends UP IPS officer after he tweets against state police
An IPS officer was suspended for alleging that police officers were targeting subordinates of the Yadav caste after the Adityanath government came to power.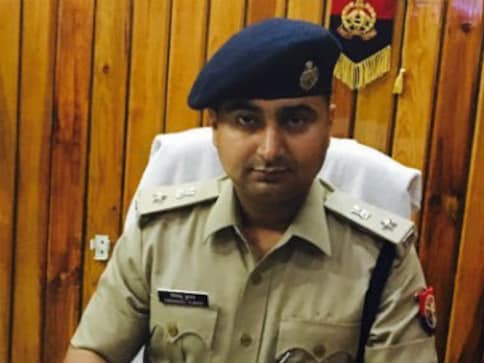 An Indian Police Service (IPS) officer was suspended on Saturday for alleging that senior police officers were targeting subordinates of the Yadav caste after the Yogi Adityanath government came to power in Uttar Pradesh.
Himanshu Kumar, an IPS officer of 2010 batch, had made the allegations on Twitter.
India Today further reported that the UP Police had ordered a probe based on the allegations. The report further said that Kumar had later on deleted a tweet which had said, "There is now a rush among senior officers to suspend/send to reserve lines all police personnel who have 'Yadav' surname." After deleting the tweets, Kumar issued a clarification, saying that his earlier tweets had been "misunderstood".
Some people have misunderstood my tweet. I support the initiative of the Government. — Himanshu Kumar IPS (@Himanshu_IPS) March 22, 2017
Another report in Hindustan Times said that according to a senior home department official in the state, the suspension of Kumar was a disciplinary action following a fact-finding report.
It also said that Kumar was removed as superintendent of police, Firozabad, after the recently concluded UP Assembly election. Kumar had also filed a case against his estranged wife in July. He had alleged that his wife had hacked into his email accounts to get his bank statements and other personal details.
World
A whistleblower has testified in front of the US Congress and FTC that Twitter engineers and Elon Musk have access to a programme called GodMode, which allows them to tweet as any account, and delete and restore tweets at a whim.
World
Just like with Tesla, Elon Musk now plans to allow Twitter users to pay using cryptocurrencies like Bitcoin and Dogecoin on the platform. This is in line with the theory that says Musk wants to turn Twitter into a super app called X.com or Platform X.
World
Twitter is effectively being sued by King Charles III. Crown Estate, the organisation that owns and manages properties on behalf of the monarch, has filed a claim against Twitter in the London High Court for not paying the rent of its London headquarters.