Uttar Pradesh teen murdered by stalkers; two arrested, including son of village chief
The girl's family members claimed that they had informed the village pradhan that his son was harassing the girl, who had reassured the family that the harassing would stop
A 17-year-old girl was murdered in Uttar Pradesh's Ballia district by five boys of her village, who had reportedly been stalking her for months.
Two people have been arrested thus far while three others are absconding, according to a report in ANI. 
Ballia(UP): Girl murdered allegedly by men who had been stalking her for several months. Two arrested, three absconding pic.twitter.com/WqfZJKg1YG

— ANI UP (@ANINewsUP) August 9, 2017
The girl was reportedly on her way to school when some boys, who had been stalking her for months, approached her and tried to talk to her.
"Ragni Dubey, a resident of Bajha village, was on her way to school on her bicycle when five men on two motorcycles intercepted her near Shankarpur Bhawani temple and pressured her to talk to them," the police told PTI. 
"As the girl refused to talk, they pushed her bicycle and when she fell down on the road, they repeatedly stabbed her and left her bleeding profusely," police said.
The family members rushed her to the district hospital where doctors declared her brought dead.
The family members told the police that the Ragni, a Class 12 student, was being harassed by the boys for quite some time.
"There is a hand-pump outside my house. They used to come and sit there and pass lewd remarks against my daughter. We should have gone to the police,"the victim's mother told NDTV. 
An FIR has been filed against the village chief, his son, his nephew and two others, the SP said.
The victim's family members claimed that they had informed the village chief that his son was harassing the girl, and he had assured them that the harassment would stop, Huffington Post reported.
The event comes in the backdrop of another high-profile stalking case from Chandigarh, in which Haryana BJP chief's son Vikas Barala stands accused of stalking an IAS officer's daughter Varnika Kundu.
In the aftermath of the incident, Varnika took to Facebook, stating that she was lucky hat she wasn't the daughter of a common man, "because what chance would they have against such VIPs."
India
As a preventive measure, the university had preponed the summer vacations from 15 May to 4 May. The university will now open on 5 July.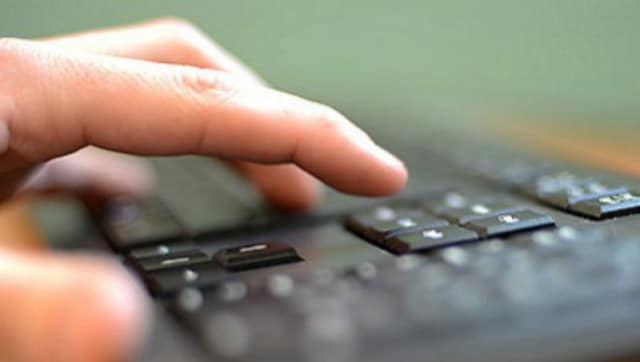 India
The new dates will be announced by the commission after reviewing the coronavirus situation
Politics
Lakhs of candidates were in fray for over 7.32 lakh seats in gram panchayat wards, 58,176 in gram panchayats, 75,852 in kshetra panchayats and 3,050 in zila panchayats