UP Election 2017: The stories of Wasim and Qurban should make Akhilesh Yadav sit up and take note
Usually, the government of the day is blamed for the communal riots and affected people don't forgive governments, or are at least critical of that government and its leaders
On 1 January this year, Wasim travelled from his new-found home — Munawar Hasan colony or what is known as the Muslim resettlement camp in Kairana — to his hometown of Babri village in Muzaffarnagar. Although he travelled around 40 kilometers, about an hour and half but it looked like he travelled through ages.
Once he reached, he felt energetic and happy. He was among his old friends, people with whom he had spent his childhood and a better part of his youthful days. He is a cricketer — a fast bowler who likes to hit big shots when he pads up as a batsman. From 1 to 20 January, he was in and out of Muzaffarnagar to play in the local league. There was no distinction between Hindus and Muslims. What mattered to them was the team winning or losing.
The unfortunate communal riots of September 2013 in the area separated him from everything he possessed there — home, hearth and friends. He had to flee from there. Saving his life was a priority then. He fled with his family and his uncle's house was torched.
Sometime later, his family was forced to sell its 100-square-yard house in Muzaffarnagar — a decision Wasim regrets. The nostalgia of that house and everything related to that place, although cherished, no longer belongs to him. He is now a visitor there, a guest to his friends. "Friends after all, are friends. They were all so good, they still are so good," Wasim says, "Mann janta hai kitna muskhil hota hai bachpan ki jagah chhodna, yaar-dost jo bachpan se the unko chhodna. Ghar bik jaane ka bahut afsos hai. Maine mana kiya tha, ek Hindu nai ko bech diya (My heart knows how difficult it is to leave the house where you had been brought up, leave your childhood friends. I feel sorry that our house there was sold. I had opposed this move. It was sold to a Hindu barber)."
He then asks, "Why are you asking all these questions? What has brought you here after everything has become quiet?" There is something in him which suggests that he is deeply restless. He even refuses to be photographed and agrees for it only after we had spoken for some time on various issues relating to present and past situations.
Time is a great leveller. The scars of 2013 riots are still there, but the wounds have closed, for most. Wasim did trust his friends, including Hindu (Jats, in particular) even then, but things were guided by given situations.
Munawar Hasan colony was built by Nahid Hasan — a Samajwadi Party MLA — in memory of his father, by donating 22 bighas of his own land to settle Muslim families who had fled from their homes during the September 2013 riots. The feelings of residents about what they were and what they are, are mixed. While they all are eternally indebted to Nahid Hasan, some have lived with a degree of contentment in present conditions, some others are nostalgic about their past — the life they had till three-and-a-half years ago.
Of the 22 bighas of land that was donated for this refugee resettlement colony, a 50-square-foot plot was carved out for 307 families, a large chunk of land near the main road was earmarked for the construction of a mosque and madrassa. The chief of Jamait Ulema-e-Hind and de facto boss of Darul Uloom Deoband, Maulana Arshad Madni has built a one room-one verandah-one kitchen-bathroom set over each of the 307 plots. Some have been built and occupied, and the rest are still under construction. An imposing mosque has already been constructed, which currently is also used as a madrassa. Here, maulvis impart traditional Islamic education.
Talk to the locals at length and Mulayam Singh Yadav's name will crop up. Usually, the government of the day is blamed for the communal riots and affected people don't forgive governments, or are at least critical of that government and its leaders. But here, Mulayam makes a different case and defies conventional wisdom. He defied that in the Lok Sabha election when the Muslim community at large voted for him. His goodwill will work to benefit his son Akhilesh.
There are many families at Munawar Hasan colony whose family head has gone back to their hometowns or elsewhere to buy a plot or house utilising the Rs five lakh in compensation paid out by Mulayam Singh Yadav (the Samajwadi Party government). Other family members stayed here because at this resettlement camp or colony, each married male member of a family was given a plot. Unmarried male members of family didn't.
Qurban is one such person. His father Sulaiman has gone back to Kairana and bought a house for himself. His five sons have a got a house each. Qurban works as a mason and goes to Sonepat in Haryana for work. Why does he go to Haryana, why not Kairana, Shamli or Muzaffarnagar? He says there is hardly any work here but Sonepat, which is not far from the this place, gives him more solace.
Should that not sound ironic to Akhilesh and the Samajwadi Party-Congress combine.
also read
India
Thiruvavaduthurai Adheenam said they would reveal the true history of the Sengol and Nehru from the time of India's Independence and Transfer of Power at a presser Friday evening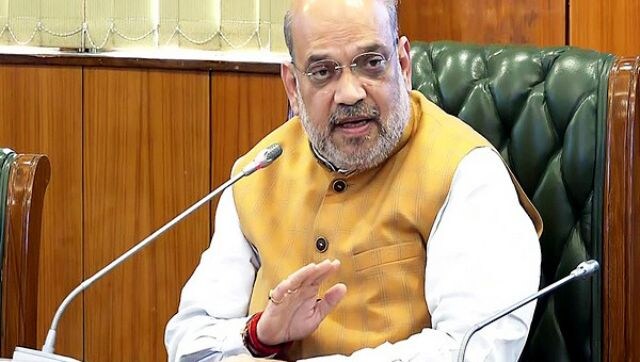 India
Amid the war of words between the ruling and opposition parties over the inauguration of the new Parliament building, Shah said the Congress needs to 'reflect' on its behaviour
Politics
US District Judge Amit Mehta on Friday sentenced Harrelson to four years in prison. Earlier on Friday, the judge imposed a prison sentence of eight and a half years for Watkins