UP Election 2017: Mood in Lucknow suggests Akhilesh Yadav riding high ahead of polls
If the sentiments at one of the better known tea stalls here is any indicator, Uttar Pradesh chief minister Akhilesh Yadav appears to be riding high ahead of critical assembly elections.
Lucknow: If the sentiments at one of the better known tea stalls here is any indicator, Uttar Pradesh Chief Minister Akhilesh Yadav appears to be riding high ahead of critical assembly elections.
A wide variety of people -- of all ages, from many occupations -- spoke favourably about the young Samajwadi Party leader who has taken control of the party after staging a coup against his father Mulayam Singh Yadav.
"Akhilesh has come out of the shadow of his father and uncles (Shivpal Yadav and Ramgopal Yadav)," Dinesh Lal, a businessman in his late 60s, told IANS. Lal was one of the over a dozen people IANS interviewed at random at the popular Sharma Tea Corner at Lal Bagh. The small restaurant is famous for its tea and bread pakoda, paneer pakoda, pav and butter-laced buns. Lal said although his family had been associated with the Rashtriya Swayamsewak Sangh (RSS), the Bharatiya Janata Party's ideological parent, for long, this time he won't vote for the BJP.
"There is a huge difference between what the BJP says and does," he contended. "We don't want to be ruled by RSS as it has happened in Haryana. They brought a RSS face as chief minister... The BJP must announce their chief ministerial candidate here. They can't take voters for granted."
A Hazratganj resident, Nandji Rai, said Akhilesh Yadav had done a lot for the state since taking office in 2012. "Have you been on the Agra-Lucknow expressway? Have you seen the work on Lucknow Metro? All have been completed in record time," Rai said.
Lucknow, the state capital, has nine assembly constituencies and will vote on 19 February in the third phase of staggered elections that kicks off on 11 February.
Girija Kumar, 64, admitted there were law and order issues but said he would still vote for Akhilesh "as he has led the state on the development path". Some were even happy Akhilesh Yadav had forged a tie-up with the Congress.
There was also anger over the 8 November demonetisation of high-value currency notes, a decision being used as a campaign plank by the BJP to show its determination to end the scourge of black money. Rakesh Kumar, who runs a motor parts shop, told IANS: "Before (the) 2014 (Lok Sabha polls), the BJP promised many things for businessmen but what have they done? We suffered due to demonetisation. Our business has dropped a lot since 8 November. It is very hard for us to cope in such an environment."
Some felt that the battle for supremacy within the Samajwadi Party had helped Akhilesh Yadav to gain more momentum than the BJP and the Bahujan Samaj Party (BSP), led by Mayawati. Harikrishan Singh, a professor, told IANS: "Akhilesh has emerged as a strong man from this infighting. He has given a new hope by overshadowing his father and uncle." Singh was furious that the BJP was again promising to build a grand Ram temple at Ayodhya. "People are not fools. This idea of raking up this issue just before every election shows their mentality of polarising votes," he said. "It is not going to help them."
Ateeq Aslam, 24, felt the Congress had got oxygen by allying with "the young Chief Minister". Most young muslims IANS spoke to did not refer to the violent incidents of Dadri, Muzaffarnagar and Kairana. "We need development and employment," said Adnan Mirza, 23. "Whatever happened elsewhere in the state didn't affect us. We feel safe." But Mirza said that Akhilesh Yadav, if he returns to power, should restore law and order. "And I am sure if Akhilesh bhaiya (brother) wins, he will surely do so as he has dumped his uncles."
A handful was not enamoured of Akhilesh Yadav. Aradhana Singh, 27, said women in the state didn't feel secure. "So I will vote for the BJP." Taxi driver Prem Singh, 39, is determined to vote for the BSP. "We need someone to safeguard the rights of Dalits," he said, in an obvious reference to BSP chief Mayawati. "Under Akhilesh, it is Yadavwad. Officers don't pay heed to atrocities on Dalits."
Politics
In the two decades that Narendra Modi has been in public office, first as chief minister and then as prime minister, he has established his vision of development for all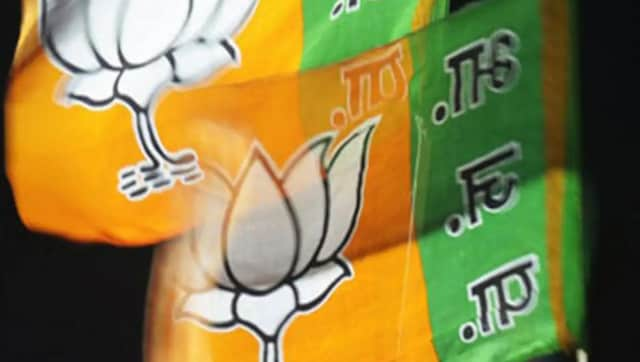 India
In the GMC, the BJP established its lead since the beginning of counting at 9 am, and eventually trumped its rivals Congress and the Aam Aadmi Party (AAP) by a huge margin.
Politics
In a series of tweets, his media advisor Raveen Thukral revealed Singh's plans today