Violence in Handwara is a sign that Pakistan will go to any extent to claim Kashmir
The fires in Handwara are still burning after the violence erupted post allegations that a local minor girl was molested by army soldiers.
The Srinagar Valley is smoldering. There was the violence at NIT, Srinagar, with media reporting that 2,000 non-Kashmiri students had left NIT, and another 1,000 non-Kashmiri students proceeded on leave. The Centre was forced to rush in CAPF units, with some students alleging that the local police beat up non-Kashmiri students who actually were the very victims of the student violence. The issue has not died down. There were calls to move the NIT out of Srinagar which the CM refused. Now student unrest is being reported in Rajouri as well.
The fires in Handwara are still burning after the violence erupted post allegations that a local minor girl was molested by army soldiers. It is a sad commentary that some Kashmiri radicals will even molest and rape local girls in order to please their masters from Pakistan's ISI. The allegation of molestation created unprecedented violence including a mob of frenzied youth attacking an army camp. The army opened fire in self-defence which resulted in the deaths of five youths. The girl, accompanied by her father, was produced before the Chief Judicial Magistrate, Handwara, where she revealed that after school hours on 12 April, she entered a public toilet on way back home but as she came out, she was confronted, assaulted and dragged by two boys and her bag was snatched. One of the boys was in school uniform. Significantly, a video shot right after the alleged Handwara molestation is on the social media, where the girl clearly says that no soldier tried to molest her, and that local boys had already planned to create disturbance and just wanted an excuse for it. The girl from Handwara was exceptionally brave and persisted with the truth, despite threats to her and her family from terrorists and their sympathizers. Otherwise, the situation could have been uglier.
The separatist Hurriyat Conference questioned the credibility of the girl's statement before the CJM and raised the issue of the youth killed because of army firing. Yes, innocent lives were lost, but it is not the army which is responsible for killing people in Kashmir. The Pakistan's ISI and their Indian protégés (Hurriyat included) behind the violence want the world to focus its attention on Kashmir while the ISI and the Pakistan Army is slaughtering Baloch people into silence and targeting the Shia population of Gilgit-Baltistan (already reduced from 70% to 50%) through demographic invasion, institutionalized killings and military courts steamrolling valid dissent. A former CISF officer, veteran of the 1st CISF Course, wrote on social media, "If you are surrounded by 1000 people who want to kill you…They are trying to burn you to death and pelting stones at you and the ones next to you, what will you do? Army men in Handwara were in the same situation. If they hadn't fired, the mob would have lynched them. Is that what you want? If not, please support your Jawans. They did what they did to save the lives of their colleagues. Jai Hind".
Now a blog (not any national daily) has reported that the state government is quietly shifting art treasures (including oil paintings, acrylic paintings, sculptures, artifacts wooden works, modern Art, Basohli paintings and a collection of the works of top artists of the country – collected over 58 years) on display at Kala Kendra, Jammu under pretext of 'inadequate storage capacity' and 'suitable weather conditions in the Valley'. Significantly, the J&K Academy of Art Culture and Languages (JKAACL) is the custodian of these art works. Shifting these 300 paintings, 91 miniatures, 34 artifacts, 80 sculptors and a number of rare photographs has already commenced. The State Minister of State for Culture and Education was not even aware of the shifting having commenced till recently because the move was apparently ordered during the fag end of Governor's rule. It is possible that even the Governor not aware of it. Significantly, it is being reported these art works are being shifted to the Academy's strong room at Lal Mandi Srinagar, which was flooded with water in September 2014 causing immense damage to historic manuscripts and other art works. It is difficult to decipher whether this is an attempt to destroy old art, akin to what the Taliban and IS did elsewhere. If these art works are on display in Jammu, why can't they remain on display to the public? The authorities can install air-conditioners and add additional accommodation, as required. Is this not better than locking them up in a strong room in Lal Mandi, awaiting the next deluge?
During 2013, the media, quoting the NIA had reported: one, Kashmiri terrorist groups had received US$ 100 million for terror operations in past two years; two, over the past 10 years. some Rs 600 crores were diverted to terrorism in J&K from within India; three, Rs 98 crores were diverted in one single year from the J&K Affectees Fund; four, the J&K Affectees Relief Trust (JAKART) has been facilitating Pakistani infiltration into J&K and; five, goods sent through trucks to POK were intentionally overpriced two-three times and additional money received was being diverted to terrorist operations. Syed Salahuddin, HuM chief has been involved in exploiting JAKART for funneling more than Rs 100 crore in J&K; manipulating funds meant for relief to finance terrorism in the state. The ISI has also been pumping in fake Indian currency, narcotics and drug money into J&K, drug proceeds being significant amount obtained through Taliban links.
With 42 terrorist training camps running full steam in PoK, the main branches of terror financing from Pakistan at Rawalpindi, Islamabad and Muzzafarabad service collection points at Pulwama, Kupwara, Sopore, Budgam, Doda, Baramula and Srinagar. It is unthinkable that with all the illegal funding coming in to finance terror, the politicians of J&K are not getting their pie. For example, how is it that the State Government is not aware of such a large diversion of funds from JAKART? Rackets like overpricing of goods transported by trucks, narcotics and fake Indian currency rackets would obviously have political connections including through the state intelligence. The irony of J&K is that none of the state governments have tried to focus on improving administration leave aside correcting the anti-national narrative, because retaining status quo implies enormous funds from all directions. So, while successful panchayat level elections are lauded, panchayats per se have little powers and hardly any finances. That is why no government in J&K has released data of the massive number of AIDS cases in the Valley courtesy Pakistani infiltrators. That is why, Pakistani and IS flags can be waved without fear. Ethnic cleansing of Kashmiri Pundits was successfully orchestrated by one political party. A subsequent attempt in Doda was made during the last regime.
Pakistan knows well that no matter what they do, including attempts to masquerade PLA Troops on posts along the LoC, it cannot get them J&K. Radical politicians and rabble rousers in J&K know this too. The more Pakistan implodes; the more ISI will attempt to destabilize India, J&K in particular. Nawaz Sharif being caught in the Panama web is an indication that the Pakistani military is holding all aces. It appears that, aided by China and cajoled by the US, the proxy war levels will be raised by Pakistan. The elder Bhutto had announced we will get the bomb even if we have to eat grass.
The present mantra of the ISI appears to be we will get J&K even if we have to sell our sovereignty to China. Only difference is that Bhutto succeeded in getting the bomb (not that he did not want J&K as well), but ISI can continue to destroy Pakistan until infinity in the vain hope of getting J&K. The Modi government and BJP as a coalition partner in J&K need to work within this paradigm.
The author is a veteran of the Indian Army.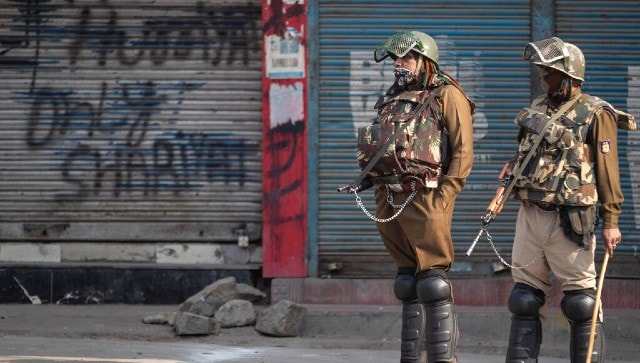 India
The encounter had started late on Sunday night as the security forces launched a cordon and search operation in the area following information about the presence of at least three militants
World
The organisation was established by the G-7 Summit that was held in Paris in 1989 in response to mounting concern over money laundering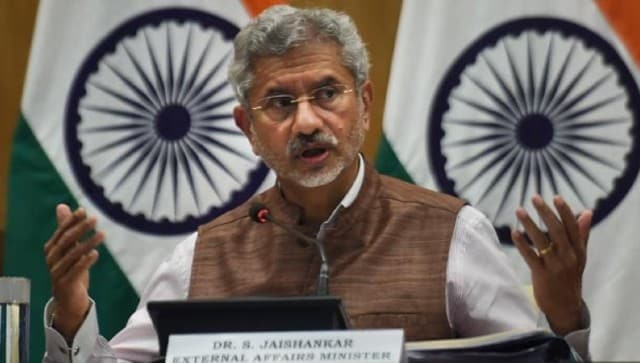 World
But through the bonhomie, India would do well to keep one eye firmly on another partner in West Asia with whom it has enjoyed cordial ties largely based on its energy requirements: Saudi Arabia