Unite against 'Brahmin dharma': AIMPLB warns Muslims against rising tide of Hindutva
The All India Muslim Personal Law Board (AIMPLB), in a letter, warned Muslim institutions against the rising Hindutva forces and 'Brahmin Dharma'.
After the outrage over surya namaskar which eventually led to the exclusion of the practice from the yoga drill at Rajpath in New Delhi, the All India Muslim Personal Law Board (AIMPLB), in a letter, warned Muslim institutions against the rising Hindutva forces and "Brahmin Dharma".
"Muslims should always remain cautious as there are organisations that are attacking Islamic beliefs and trying to impose Brahmin dharma. All this yoga, surya namaskar and Vedic culture are part of Brahmin dharma and are totally against Islamic beliefs," Indian Express quoted Maulana Wali Rehmani, working secretary of the AIMPLB, as saying in a letter to Muslim institutions and Imams of mosques.
In his letter, Rehmani also alleged that the International Yoga Day celebrations were part of a conspiracy to connect the whole exercise to RSS because Yoga Day was observed on the death anniversary of the RSS' first sarsanghchalak KB Hedgewar, added the report.
The AIMPLB had earlier threatened to launch a nationwide campaign against the inclusion of surya namaskar in yoga practices as part of the Yoga Day celebrations and the Modi government's plan to make yoga compulsory in schools.
Calling the government's proposal to include yoga in school curriculum an attempt to impose Hindu religious practices through education, the board had also said that the government's policies were illegal and against the Constitution, according to IBNLive.
"We have decided to constitute a committee of our members headed by Maulana Wali Rahmani and launch a country-wide campaign against the move of making 'Surya Namaskar' and Yoga compulsory in schools," an AIMPLB member had earlier said.
"The committee will also find ways to make Muslim community aware of their constitutional rights. During the campaign, we will put forth our view on Surya Namaskar and Yoga and explain as to why it was against our religious beliefs and should not be forced on our children," the member had further said.
The AIMPLB had also informed that they will discuss issues like attack on freedom to propagate one's religion in a separate session and had plans to launch a campaign in this regard.
The central government had reacted to the allegations and said that participation in celebrations to mark 21 June was not mandatory.
Eventually, the government decided to 'trim' the yoga drill and exclude surya namaskar from the Yoga Day event. However, the NDA's plan to make yoga a compulsory subject in government-run schools is still on.
Find latest and upcoming tech gadgets online on Tech2 Gadgets. Get technology news, gadgets reviews & ratings. Popular gadgets including laptop, tablet and mobile specifications, features, prices, comparison.
Gaming
Ahead of the 25 September release of the ground-up remake of 2002's Mafia, Tech2 spoke to Hangar 13 president and chief creative officer, Haden Blackman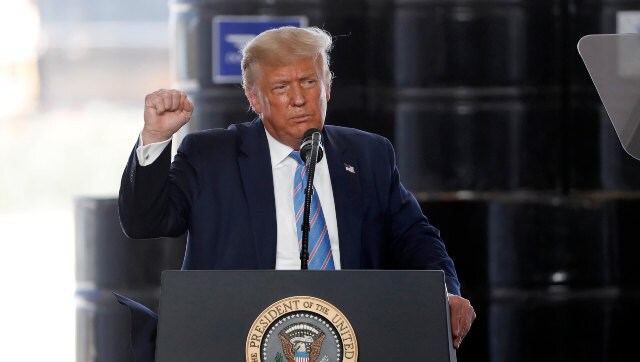 World
The US President claimed that the nation has tested 60 million for coronavirus and added that no other country came close to that figure (edited)
India
The RK Mission sadhu could be a poster boy of both Hindutva and Bengal's educated middle class.