Union Budget 2021: Fiscal deficit estimated at 9.5% of GDP for this year, 6.8% for 2021-22
The lockdown to check the spread of the coronavirus adversely impacted the economic activities resulting in a contraction in the economy by an estimated 7.7 percent
New Delhi: Finance Minister Nirmala Sitharaman on Monday said the government estimates a fiscal deficit of 6.8 percent of the gross domestic product (GDP) in the next financial year beginning 1 April.
However, the fiscal deficit in 2020-21 is estimated to soar up to 9.5 percent due to a rise in expenditure on account of the outbreak of COVID-19 and moderation in revenue during this fiscal year.
Follow LIVE Updates on the Union Budget 2021 here
The lockdown to check the spread of the virus adversely impacted the economic activities resulting in a contraction in the economy by an estimated 7.7 percent.
For the current fiscal year, the government had earlier pegged the fiscal deficit of 3.5 per cent.
While unveiling the Budget 2021-22 in the Lok Sabha, the Finance Minister said, the government proposes to bring down the fiscal deficit below 4.5 per cent of GDP by 2025-26.
The fiscal deficit is an indication of the government's borrowing to meet the shortfall between expenditure and receipts from taxes and other sources.
The deficit had soared to a high of 4.6 percent of the GDP in 2019-20, mainly due to poor revenue realisation.
The Finance Minister said the government plans to borrow Rs 80,000 crore during the residual two months of the current fiscal year.
Business
The oil and gas industry is looking at the government to provide much-needed relief for the sector which is saddled with a high tax cost and administrative burden.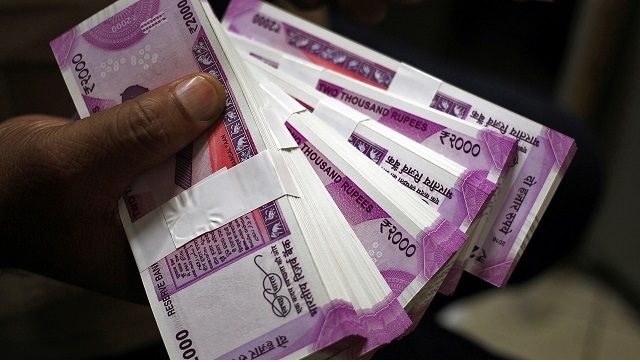 Business
At this juncture, India Inc expects significant steps by the government for bringing in certainty on tax law and policy framework.
Business
With the effect of the pandemic easing out in India and hope for a speedy revival, this Budget is expected to be a gamechanger.