U-turn on Irani? Here's why FabIndia snoopgate lost steam, BJP support
Parsekar, who also holds the state's Home portfolio, believes that a mountain is being made of a molehill after all.
Panaji: The Fabindia snoopgate controversy, which sprung up all of a sudden on Good Friday, may well slip into a convenient coma by Easter Sunday.
And the series of incidents which played out on the intervening day, Holy Saturday, perhaps indicate that what may have begun as an issue of voyeurism, outrage and invasion of private space involving central minister Smriti Irani, may well end up as a case of police over-enthusiasm, which has left the Bharatiya Janata Party national leadership less than enthusiastic.
Goa woke up on Good Friday to see a grainy video of Union Human Resource Development Minister Smriti Irani, dressed in a black salwar kameez hastily exit a Fabindia boutique in the upscale village of Candolim, in north Goa.
By afternoon, Irani's accusations that the store's trial room had a mischievously positioned CCTV camera positioned nearby had caught the country's attention, even as the developments at the high-profile BJP National Executive meet in Bengaluru, tried its best to compete for news-space. Four young staffers of the Fabindia store were soon arrested and the gung ho police made threatening noises about hauling the boutique's senior management to Goa for questioning.
Saturday changed all that.
Even as the Crime Branch in its say to the Judicial Magistrate First Class, Mapusa, the local trial court, said that the four staffers Karim Lakhani, Prashant Naik, Raju Panche and Paresh Bhagat were part of a conspiracy to tweak the CCTV camera lens to overlook the trial room with mal-intent and sought police remand for the quartet, elsewhere in Bengaluru, Chief Minister Laxmikant Parsekar appeared to have a different take.
"Before Smriti ji, there are images of women of who used the room, but not whole (images). Seems like it was not intentional, probably unintentional," Parsekar told reporters in Bangalore. On Friday he had expressed shock at the incident and launched a high level probe into the affair.
Parsekar's U-Turn on Saturday was the first indication of the Fabindia CCTV scandal was taking a different turn. Parsekar even went on to advise the media against sullying Goa's reputation as a destination which was unsafe for women.
"Please do not give a wrong impression about Goa. Women are safe in our state," he also said.
Next in line was BJP national spokesperson Meenakshi Lekhi whose tweet dropped enough hints about the party leadership's present disposition towards Irani, who was dropped from the party's National Executive earlier this month.
"Do I smell a rat to obfuscate the BJP national executive meeting. Attempts being made not to cover NE meeting instead cover some other inane issues," Lekhi tweeted.
Though the spokesperson did not name Irani, the furore sparked by the tweet forced Lekhi to follow up with another social media missive. "Response to my previous tweet shows the intent while one story is relevant as news other as a discussion material,?ing nt Smriti Ji but media4emphasis [questioning not Smriti ji but media for emphasis]," she said in the following tweet.
By then, the Holy Saturday spirit appeared to be at work in Goa too, with the trial court releasing the four accused, refusing to buy the "mal-intent" argument put forth by the prosecution. Raju Parulekar lawyer for the four accused also argued that sections applied by the police in the First Information Report were exaggerated.
"We argued that a section like 354 IPC (Indian Penal Code), which deals with assault, criminal force (to outrage modesty) is not valid," Parulekar told reporters after the court bailed the Fabindia employees on a personal bond of Rs. 5000 each.
Meanwhile, Fabindia too issued a formal statement released through the media apologizing to Irani, but at the same time denying any wrongdoing.
And by late afternoon the Goa Police Crime Branch too appeared to have tempered its investigative belligerence. Superintendent of Police (Crime Branch) Karthik Kashyap said that Fabindia officials "are cooperating in the investigation", but added that they have sought time to appear before the investigators.
The question which comes to fore on Easter Sunday is how seriously can the police investigate the Fabindia snoopgate, especially when Parsekar, who also holds the state's Home portfolio, believes that a mountain is being made of a molehill after all.
Sports
FC Goa produced a commendable performance to keep the side coached by the former Paris Saint-Germain manager at bay for the full duration of the match.
Sports
FC Goa midfielder Alexander Romario Jesuraj talks about his debut season in the ISL, the disappointment of losing against Mumbai City FC, working under head coach Juan Ferrando and preparations for the upcoming AFC Champions League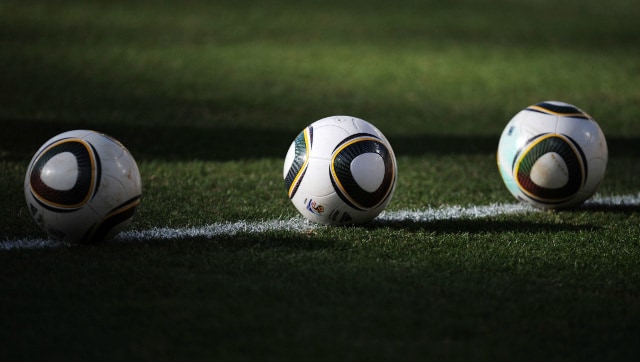 Sports
The positive cases were reported during BFC's training camp which began in Panaji on 5 April.