Two-storey building collapses in Pune's Mundhwa, eight including four children rescued from debris
The police reported building collapse in Pune's Mundhwa due to its precarious condition and incessant rains might have worsened the situation
Pune: Eight people including four children were injured after a two-storey residential building collapsed in Mundhwa area on Saturday afternoon, police said.
"A one-year-old girl was among the injured. Building owner Kailash Bhandwalkar, three members of his family and four others from two tenant families were injured," police said.
Police reported that the building, standing by a nullah in Keshavnagar locality, was around 30 years old and in a precarious condition.
"Incessant rains may have weakened it further", police said
Fire brigade personnel rescued all those who were trapped under the debris, including a one-year-old girl from Bhandwalkar's family.
Two buffaloes tied outside the house died as debris fell on them, police said.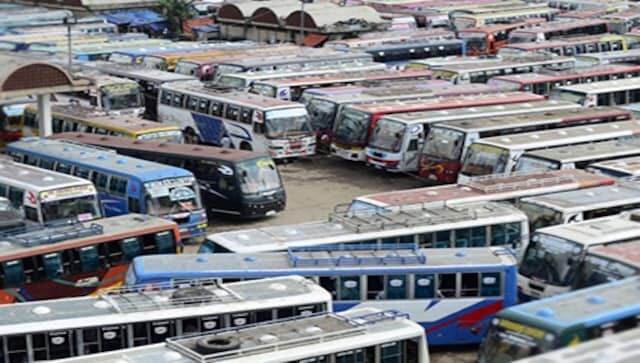 India
The agitation of employees, who are seeking merger of the cash-strapped corporation with the state government, has crippled the state-run bus services for a month now.
India
For decades, Indian liberals have controlled the levers of power. They have conditioned everyone to think in a certain way about who is important and who is not. While they have had to yield the levers of power, the mental conditioning is harder to get out of our heads
India
Such passengers will also undergo RT-PCR test on second, fourth and seventh day of their arrival, the authority said in its latest guidelines.