Two Naxals killed in separate encounters in Chhattisgarh's Bijapur district; police officer injured in Gangaloor gunfight
The encounters with the Naxals took place when teams of police's District Reserve Guard and Special Task Force were out on anti-Naxal operations in Chhattisgarh's Gangaloor and Madded areas.
Raipur: Two Naxals were killed and a police personnel was injured in encounters in Chhattisgarh's insurgency-hit Bijapur district Sunday, police said.
The gunbattles took place when teams of police's District Reserve Guard (DRG) of and Special Task Force (STF) were out on anti-Naxal operations in Gangaloor and Madded areas.
Superintendent of Police Mohit Garg said that a combined squad of DRG and STF was cordoning off the jungles between Nilamadgu and Korinjed in Madded area, 450 kilometres from Raipur, when it came under fire from the rebels.
The exchange of fire lasted for 40 minutes after, which the Naxals fled, he said. "A DRG jawan sustained a bullet injury in the neck. He is being shifted to hospital," Garg said.
The body of a Naxal was recovered along with one .303 rifle and one muzzle-loading gun from the spot, he said.
Elsewhere, an exchange of fire broke out between a DRG team and Naxals around 2.30 pm in a forest near Borje village in Gangaloor area, Garg said.
A reinforcement party was rushed to the spot, which, too, came under fire around 4 pm, leading to a fierce gun battle, he said.
Later, the body of a Naxal along with two rifles and a "tiffin bomb" was recovered from the spot. Identity of the killed Naxals was yet to be ascertained, the police officer said.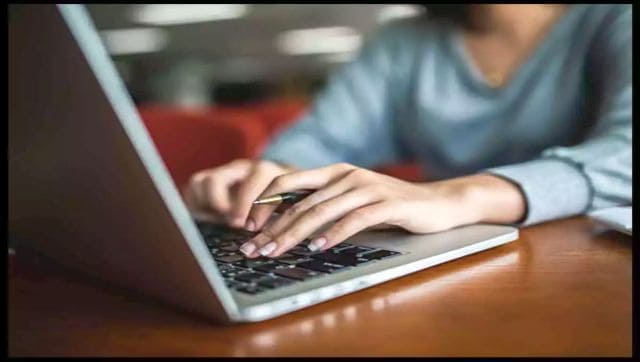 India
The online application will be accepted till 30 December which is also the last date to pay the fees
India
The second and third positions in the 'cleanest city' category of the 'Swachh Survekshan Awards, 2021' were secured by Surat and Vijayawada, respectively
Entertainment
"There's not a lot of men that are directors who would empower a woman to be ugly on camera. Ridley Scott embraced the ugliness of this character, and that should be commended because it is ugly to be disposed of for your looks, it is ugly to be left for a younger woman."