Donald Trump thanks Narendra Modi for buying US weapons, both leaders slam Pakistan
India's Prime Minister Narendra Modi and US President Donald Trump sent a stern warning, in a joint statement, to Pakistan saying it must ensure that terrorists are stopped from launching cross border terror attacks from Pakistan soil and the perpetrators of the Mumbai attacks, the Pathankot attacks and all other cross border attacks are brought to justice.
Prime Minister Narendra Modi and US president Donald Trump sent a stern warning, in a joint statement, to Pakistan, saying it must ensure that terrorists are stopped from launching cross-border terror attacks from Pakistani soil and the perpetrators of the Mumbai attacks, the Pathankot attacks and all other cross border attacks are brought to justice
This comes on the same day that the US State Department declared Hizbul Mujahideen chief Syed Salahuddin a "global terrorist". "The signals are clear, you all understand what this means", India's Foreign Secretary S Jaishankar said about the chain of developments.
Yet this tough talk from both sides on the joint statement came after a du jour charm offensive in the Trump White House - paths to Donald Trump's affection rarely bypass Ivanka Trump.
India has checked that off the list on the quick - "Prime Minister Modi has invited my daughter Ivanka to the Global Entrepreneurs Summit in India and I'm told that she's accepted," Donald Trump said, looking pleased, in his short but effusive speech which had none of the quirks that often accompany his public statements.
Also read: Trump and Modi's statement at Rose Garden
Watch: Modi and Trump at the Rose Garden
"What Modi would say was never in doubt, that piece was fairly clear. That Trump did not go off tangent is the big relief" is the consensus on the Indian side.
Incidentally, Trump had a good day on Monday, with the US Supreme Court handing the president a stirring victory by reviving parts of his travel ban on people from six Muslim-majority countries and refugees and agreeing to decide its legality later this year.
Trump's good mood lasted throughout the evening with Modi in the nearly five-hour interaction which packed in their summit meeting, delegation-level talks, cocktails and dinner.
"You have a true friend in the White House, our ties have never been better," Trump said and hit the rewind button to his campaign trail when he had promised the same.
"I have always had respect for your country, people, culture, heritage and traditions," Trump said on a sun-soaked evening in the White House Rose Garden, where Modi slipped in two quick hugs for the mildly surprised Trump.
Modi also invited Trump and family to visit India. "I will wait eagerly to host you all in our country, we look forward to Ivanka's visit," Modi said.
Modi and Trump summarised their country's priorities after their summit meeting on fairly predictable lines. For Trump, India's role as a potential buyer of American military equipment, aircraft and US produced LNG fit snugly into his America first battle cry.
"I was pleased to learn about an Indian airline's recent order of 100 new American planes, one of the largest orders of its kind, which will support thousands and thousands of American jobs.  We're also looking forward to exporting more American energy to India as your economy grows, including major long-term contracts to purchase American natural gas, which are right now being negotiated, and we will sign them.  Trying to get the price up a little bit," Trump said to knowing smiles all around.
Going by just what Trump said on the record and the face time between Modi and Trump with the entire power set in attendance, Trump went way beyond expectations. He lavished praise on Modi and India, he addressed the thorny issues with minimum fuss.
"I look forward to working with you, Mr. Prime Minister, to create jobs in our countries, to grow our economies, and to create a trading relationship that is fair and reciprocal.  It is important that barriers be removed to the export of US goods into your markets, and that we reduce our trade deficit with your country."
"I'm proud to announce to the media, to the American people, and to the Indian people, that Prime Minister Modi and I are world leaders in social media — (laughter) — we're believers — giving the citizens of our countries the opportunity to hear directly from their elected officials, and for us to hear directly from them.  I guess it's worked very well in both cases," Trump said.
Clearly, Modi's op-ed in the Wall Street Journal had done more than its fair share of positioning in the White House.
Some did come away feeling that Modi's speech in Hindi was at times "laboured" and "nervy" in comparison with the breezy Trump pitch.
"This is a relationship where there are no major problems, that's definitely an upside but you can also say it's like long marriage where both the partners are together but the spark isn't there. The Westinghouse deal is over - they have gone bankrupt, India has a fascinating relationship building with France which is quieter on the hype but very rich and exciting", says a long time US expert after watching the 20 minute joint statement gig at the Rose Garden.
But Modi left Trump in no doubt that the India-USA relationship is not Plan B.
"I am sure that the convergence between my vision for a "New India" and President Trump's vision for "Making America Great Again" will add new dimensions to our cooperation", Modi said.
Foreign secretary S Jaishankar sealed that in his post event briefing: "For India, the USA is our premier partner for our country's path forward", he said.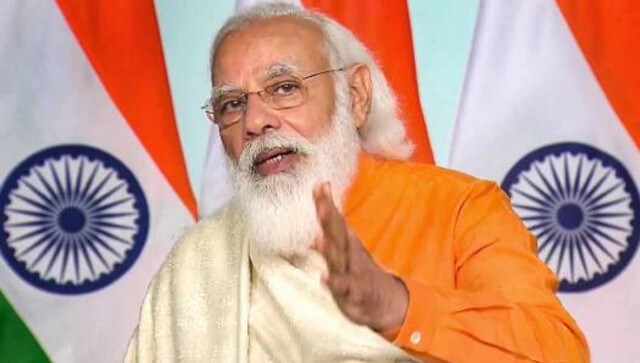 India
Modi's address comes on a day when India has recorded its lowest coronavirus cases in 61 days, with 1 lakh new COVID-19 cases
World
Wolff's first book on Trump, published in January 2018, was an immediate sensation and went on to sell more than two million copies. Critics questioned details of Wolff's reporting, but his underlying narrative of a chaotic White House and a volatile, easily distracted chief executive has held through numerous bestsellers which followed, from Bob Woodward's Fear to John Bolton's The Room Where It Happened.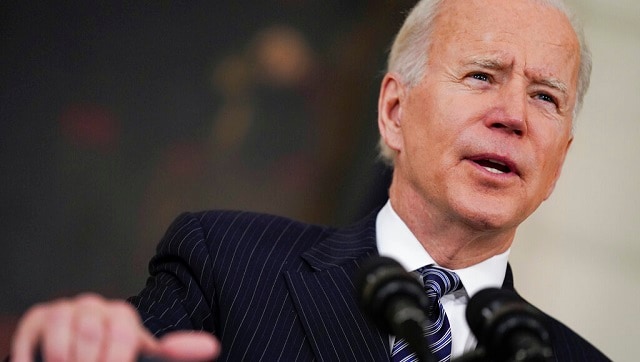 World
Trump targeted TikTok over the summer of 2020 with a series of orders that cited concerns over the US data that TikTok collects from its users