Triple talaq verdict: Narendra Modi, Amit Shah's crusade against practice may help the BJP gain Muslim votes
The two top BJP leaders were obviously trying to convey a message to sections of the population concerned that they were the ones who stood by them and made this judgment possible for them.
Apart from the social implications that the judgment will have on the Muslim society, the Supreme Court verdict on triple talaq terming it "illegal" and "unconstitutional" will also have its impact on the political scenario of the country.
It is mind-boggling that this practice survived in India for so long when it is banned in 20 Islamic countries including Pakistan and Bangladesh. Compared to the governments of the past, the Narendra Modi government was proactive in this regard including his party the BJP which ultimately helped in getting away with a process that has been termed un-Islamic by several Islamic scholars. The apex court verdict on Tuesday will deliver a majority of Muslim women in India from the fear of instant divorce.
Way back in 1985 Supreme Court had given a landmark verdict in favour of Muslim women in the Shah Bano case giving alimony rights to her as per the law of the land. But unfortunately the then Rajiv Gandhi government which had brute majority in Parliament with over 400 MPs in Lok Sabha capitulated under pressure from Islamic orthodoxy, completely reversed the Supreme Court judgment and passed the Muslim Women (Protection of Rights on Divorce) Act 1986, which gave a Muslim woman the right to maintenance as per the Islamic norms for the period of 90 days only or iddat after the divorce.
Now 32 years after the Rajiv Gandhi government had reversed that historic verdict by the Supreme Court in Shah Bano case, a much-required twist has come. On Tuesday, Supreme Court reversed the wheel -- in effect upholding the Shah Bano case for maintenance to Muslim women after divorce. It practically nullified the Muslim Women (Protection of Rights on Divorce) Act 1986 which was passed by the Rajiv Gandhi government.
This is a win-win situation for the Modi government and the BJP and probably not for the Congress. Though a judicial process was in progress Modi made Muslim women's rights an issue during the Uttar Pradesh Assembly election by announcing that he, his government and his party are for the abolition of triple talaq which severely disadvantaged a large section of women population in the country. The government made its position clear by arguing against triple talaq.
That way Modi projected himself to be a champion of Muslim women's rights. In India, Islam is the second largest religion constituting 14.2 percent of the total population or a total of 17.2 crore people (as per 2011 census). Female population of the community is around 8.40 crore.
Until the apex court order passed on Tuesday, a large section of Muslim women faced the brunt of triple talaq as the process was one-sided, discriminatory and cruel where the husband can break out of his marriage just by oral pronouncement of talaq, talaq, talaq in one go or by sending the same in a postcard, text message, WhatsApp, e-mail or by any other means. The process of reconciliation between the separated couple through "Halala" (forced temporary marriage with someone other than her previous husband) virtually amounted to rape and the practice couldn't have the approval of a civilised society.
While Congress, SP, BSP, Left parties, RJD and others were arguing that this was a religious issue and should be left to the wisdom of Muslim community leaders, Modi and BJP came out with an unambiguous position in public and in the court of law. The prime minister's position was in sharp contrast with the position taken by other political parties. Modi reacted soon after the judgment on Tuesday.
Judgment of the Hon'ble SC on Triple Talaq is historic. It grants equality to Muslim women and is a powerful measure for women empowerment.

— Narendra Modi (@narendramodi) August 22, 2017
His tweet was soon followed by BJP national president Amit Shah's.
तीन तलाक पर सुप्रीमकोर्ट का निर्णय- मुस्लिम महिलाओं के लिए स्वाभिमान पूर्ण एवं समानता के एक नए युग की शुरुआत। pic.twitter.com/NDMcZsKJUw — Amit Shah (@AmitShah) August 22, 2017
The two top BJP leaders were obviously trying to convey a message to sections of the population concerned that they were the ones who stood by them and made this judgment possible for them.
Now that triple talaq is gone, Muslim women must be sensing a huge sense of relief. It is likely that they will have a certain sympathy for Modi and the BJP. One is not sure how much of that goodwill will translate into votes but even if a section of Muslim women start voting for BJP all across the country then the BJP would have achieved its purpose for now and made a new beginning for the future.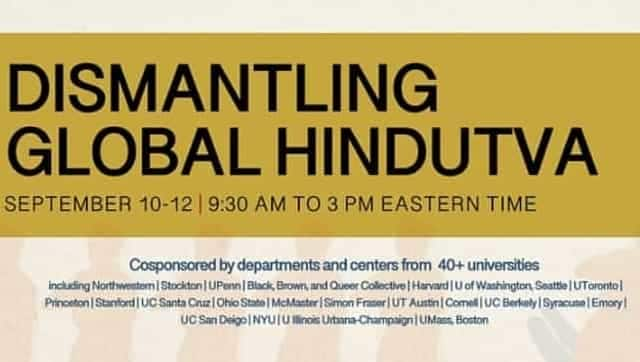 India
The ground was being laid for a while, as Hindus in the US have campaigned against representation of their faith in school textbooks in California a little more than a decade ago, and against various scurrilous academic references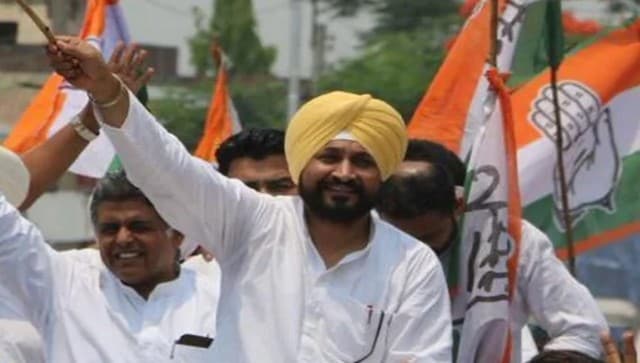 Politics
Secularism for Indian 'secular' intelligentsia has long been an engrossing game of shifting goalposts
India
Fernandes, a former Union minister and Rajya Sabha member, died at a private hospital in Mangaluru on Monday. He was 80, family sources said.