Triple talaq negates both equality and dignity of Muslim women: Arif Mohammad Khan
On 23 August 1985, Arif Mohammad Khan, minister of state for home affairs in Rajiv Gandhi government, delivered a passionate speech in the Lok Sabha defending the Supreme Court judgment in the Shah Bano case
On 23 August 1985, Arif Mohammad Khan, minister of state for home affairs in Rajiv Gandhi government, delivered a passionate speech in the Lok Sabha defending the Supreme Court judgment in the Shah Bano case. It was in the backdrop of a private member bill that was moved in the Lok Sabha by an MP named GM Banatwala, seeking to exempt Muslims from the purview of Section 125, an exemption that was nullified by the apex court judgement in the Shah Bano case, pronounced on 23 April, 1985.
Ramchandra Guha, in his book India after Gandhi, writes that the bill was opposed in the house by Khan, representing "so to say, the 'progressive' Muslim point of view". Guha writes that Khan defended the judgement by quoting Maulana Azad who had "written that the Quran takes occasion to re-emphasise that proper consideration should be shown to the divorced women in every circumstances".
Khan argued that "We should have better practices these days and only if the downtrodden are uplifted, can the Islamic tenants be said to have been followed and justice done". However, 'political compulsions' won over the ideals enunciated by Khan and in February 1986, a bill was introduced in the House to overcome the Supreme Court judgement.
And as mentioned in his book Text and Context : Quran and Contemporary Challenges, Khan, a few minutes after the bill was introduced, "sitting two benches behind the law minister" wrote his resignation, and according to Guha, told an interviewer, afterwards, that with this new legislation "Indian Muslim women will be the only women to be denied maintenance anywhere in the world".
As the issue of 'triple talaq' and the desirability of uniform civil code (UCC) is once again being debated, Firstpost spoke to Khan to understand what has changed in last three decades and whether he feels that this time around, Muslim women will get their due and their right to equality.
Three decades have passed since the Shah Bano judgment. Once again, the issue of UCC and triple talaq is being debated. What are your expectations today from the judiciary and government? What has changed and what remains the same?
The question is not about my expectations, the question is what the citizens and in this case, women of India should expect from the government and judiciary. Naturally, the expectation will be that they uphold the law of land and ensure the basic constitutional guarantee of equality before law and equal protection of the laws which includes equality in marital rights.
The government has said that triple talaq violates the right to equality of women, as well as their dignity, and "has no place in a secular country". Your comments
There is no question that 'triple divorce' negates both equality and dignity of Muslim women as human beings and citizens of India and can have no place in a civilised society. In fact the Personal Law Board publication titled The Compendium of Islamic Laws itself describes this form of divorce as "talaq bidat". Now bidat literally means innovation, something that is not part of the original scheme. They themselves describe it as "good in law and bad in religion". It is indeed bad because it seeks to dehumanise women. The important question is how you can defend something in the name of religion that you admit to be bad in religion.
The petition that is being considered by the Supreme Court also seeks an end to polygamy and 'halala', which can help women of the Muslim community get their equal place in society and ensure dignity to them. What are your views on this?
Regarding polygamy, the provision of the Quran is crystal clear. It says: "Marry those among you who are single (24.32)". This is addressed to both men and women and strangely this provision has been totally ignored, while the provision that gives conditional permission for polygamy, applicable in very exceptional circumstances has been elevated to the status of regular law. If you read the provisions of Quran together, then it leaves no room for doubt that it prescribes monogamy as a norm and allows polygamy under very extraordinary circumstances.
Many Muslim scholars and personalities have asserted that 'triple talaq' is being given an "un-Islamic" interpretation and that practice of 'triple talaq' was being "wrongly interpreted", as the concept of one-time 'triple talaq' does not exist. If this is this case what are the basis of defending it?
I have already pointed out that even the Personal Law Board publication admits that triple talaq is an innovation and bad in religion, so their insistence on retention of triple talaq is not a matter of wrong interpretation rather it is an attempt to perpetuate something that is repulsive both to religion and good conscience. It is important to note that few years after the death of the Prophet, when triple divorce found legal sanction, the men who resorted to triple divorce were awarded 40 lashes as punishment as they were perceived to have committed a crime. Today you cannot resort to lashing, so a new law may be enacted providing for four years of rigorous imprisonment for the crime of triple talaq.
The government has also asked for the re-examination of a 1952 Bombay High Court judgment that held that Article 13 of the Constitution doesn't cover personal laws? Your comments.
With respect to the honourable courts, I would say that the Muslim personal law received legislative sanction through Shariat Application Act of 1937. Now a law that is passed by the Parliament cannot, by any stretch of imagination, be outside the purview of judicial review by the higher courts, who have been charged by the Constitution to safeguard the fundamental rights of the citizens from any encroachment by anybody including the executive and Parliament.
The Law Commission of India sought the views of people on the implementation of UCC in the country. It put out a questionnaire on 7 October. How do you see this development? Do you see it as a precursor to some significant change in personal laws in India?
I have not seen the questionnaire, but the move is welcome. This is how we must move forward in a democratic society. It is only through debate and discussion that we can crystallise a well-informed view.
"A uniform civil code is not good for this nation. There're so many cultures in this nation, (they) have to be respected. India can't impose a single ideology," said the Muslim Personal Law Board's Maulana Wali Rahmani at a press conference on Thursday. How do you react to such claims?
Securing a UCC for the citizens throughout the territory of India, is a constitutional principle, not enforceable by the courts but fundamental in the governance of the country. If the state is serious about carrying out this obligation, then we can always endeavour to find common ground. To my mind the basic thing to be ensured is that the law should not have any provision that prescribes a thing that is prohibited by any religion. But this debate can start only when we have in hand some proposed draft.
I have not seen the questionnaire, but the move is welcome. This is how we must move forward in a democratic society. It is only through debate and discussion that we can crystallise a well-informed view.
In your book, while dwelling in great detail on the issue of UCC and functioning of MPLB you write, "The Imrana case, for that matter many other cases including the famous Shah Bano case , are merely symptoms of much deeper malaise — the desire to maintain and perpetuate disparity between the sexes... MLPB since its inception has been a votary of this trend". Do you think that MPLB will this time too succeed in stifling any attempt of implementing the UCC?
I feel that it is not only triple divorce; there are so many other provisions in the Compendium of Islamic Law compiled by the Personal Law Board which are inhumane and supremacist in their tone and tenor. For example it says that "if a person under compulsion or duress pronounces divorce, it will be valid", or that the father of an adult girl of Arab origin can himself terminate the marriage, if the girl by her own volition marries a Muslim man of non-Arab origin".
Now as we know, the Quran strictly says that "there is no compulsion in religion" and it does not recognise any racial or birth based inequalities, how these laws can be labelled as Islamic. But the Personal Law Board insists that these are laws of divine nature and they cannot be reviewed by any authority. So their intention and purpose is clear. It has nothing to do with religion, it is an attempt to entrench the patriarchal domination.
Implementation of UCC means that along with Muslims other minorities, like Christians and Parsis, would also lose their existing right to apply their own civil code or laws for family matters including marriage, divorce and inheritance. But the most vehement opposition comes from MPLB. Why is that so?
I have already explained what motivates the Personal Law Board. But the problem is not the Personal Law Board, the real problem is the lackadaisical attitude of our political establishment. It is not the Muslims who have chosen the Board as their representative organisation. It is the political establishment that gave them credibility and legitimacy.
The board has moved in a calculated manner and now has started claiming the status of "the sole spokesman" as Muslim League had done in 1930s. I feel that the political establishment must engage every organisation to enlist their cooperation for the solution of a problem, but it must be wary of any organisation that claims to be the sole spokesman of a religious community. It was this 'sole spokesman' business that divided India in 1947 and today, this can divide India from within.
Click here to read Tufail Ahmad's article on the issue titled Triple talaq: Urdu media agog with conspiracy theories to force changes in Shariah
Also read, 'Concern of Courts Genuine. But Assumption That Muslim Women are Denied Justice Not Correct'.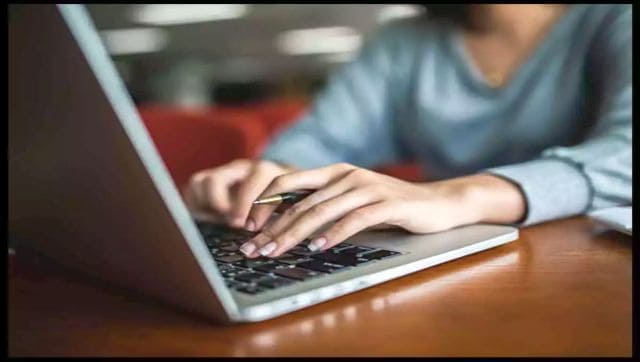 India
The Rajiv Gandhi University of Knowledge Technologies (RGUKT), Andhra Pradesh, has put out the results of its entrance exam, the RGUKT Common Entrance Test (CET) 2021.
India
At a conclave in Delhi, the Kerala governor also asserted that Indian civilisation and 'our cultural heritage' have 'no concept of discrimination' on the basis of religion