Triple talaq issue: Muslim women fighting for their rights is a great moment for democracy
Muslim women are going to the Supreme Court with constitution in their hands to assert their fundamental rights and get rid of triple talaq.
(Editor's Note: This article is based on the author's speech at the Asian Forum on Global Governance 2016, organised by the Observer Research Foundation in New Delhi. The theme of the session on 21 October, 2016 was: Religion and Democracy – Are They Compatible?)
When I look 20 years back, there was no burqa on India's streets. Now I see many women in burqa standing at my local bus stop. Looking into the next 20 years, I fear that my granddaughter is most likely to wear a burqa. Let me explain in a practical way: In July 2001, the BBC took me to London. Two of my six sisters were then in Class IX and XI in Bihar. For the first time, I had money. So, I told them: you can study as much as you like. Both did MSW – Master of Social Work. One works in the media; the other became a follower of Dr Zakir Naik, the Islamist preacher.
My intellectual concern is for Muslims, not for Islam. My argument is that Islam may not change; the Quran will not change. But the followers of Islam can change. There is possibility of change because democracy is the only agent that introduces multiple turning points in an individual's life. When we speak of democracy, we speak of – in the words of British author Bernard Crick – "some congruence between democracy perceived as a set of values and democracy as a set of institutional arrangements"; democracy can be seen as "a principle or doctrine of government" and as "a set of institutional arrangements or constitutional devices".
Islamist groups used elections to advance Islamism. The Hamas in Gaza, the Muslim Brotherhood of Egypt, the Ayatollahs of Iran, and the Justice & Development Party of Turkey utilised elections to grab power and impose an Islamist order in which people's liberties became casualties. Under Islamist influence, Pakistan remains a racist democracy for legally prohibiting from becoming the head of the state some Pakistani citizens because they do not believe in Islam. During US-mediated peace talks, even the Taliban in Afghanistan considered referendum and elections to reach power.
But, elections are just one instrument of democracy. The Islamists do not adhere to democracy's other essential principles: free speech and individual liberty, gender equality and equal rights for minorities, man-made law, freedom for political association, and so on. Democratic ideas, rising from Greece and travelling through the European Enlightenment, swelled into the American and French revolutions. "We the people", the opening words of the Indian constitution, are taken from the US constitution. In India, democracy was introduced through the constitution.
Democracies work through institutions. So, it is not surprising that a new generation of Indians are knocking at the Supreme Court's door to demand equality and liberty – for example to end the triple talaq, Halala and polygamy. India is a brand new country, new because 55% of its 1.3 billion people are under 25. This is a new political population which has not seen the Emergency or the Partition. It has grown up in liberty, seeing MPs exercise unlimited free speech in legislatures and on television. This new generation is subjecting itself to arguments on Facebook and Twitter. Muslims are also part of this new generation, and some of them are leaving Islam. This liberty is birthed by the constitution. India's young are the constitutional generation. Even if you dismiss them as Bhakts, they are essentially loyal to the constitution and guard its liberties.
When Gandhi, Nehru and Ambedkar laid down the foundations of the republic, they wrote an array of liberties into the constitution, the seeds that are birthing a new type of Indians. For thousands of years, Indians knelt before temples. But Narendra Modi kneels down at the footsteps of the Parliament, an institution created not by religion, but by liberty, by constitution, by reason. Nehru was at least intellectually honest, someone who could praise Atal Bihari Vajpayee on the floor of parliament. But India's counterfeit secular Hindus are intellectually dishonest and will not acknowledge that Modi is Nehru II, albeit added with civilisation. If Nehru were alive, he would be happy to see Modi.
So, within this template of democratic ideas, is it possible for an entire new or next generation of Muslims to abandon ideas inherited from parents and Islamic clerics? History offers us positive insights. In Italy and Germany, an entire generation of youth abandoned the ideas of fascism and Nazism inherited from parents. In India, a generation of Hindu youth has largely abandoned their parents' belief in caste, made possible through the spread of democratic values. And although polygamy and Halala are legal for Indian Muslims, Muslims do not practise them, mostly.
When we speak of reform among Muslims, we expect instant reform. But reforms of religious communities occur over centuries. Judaism and Christianity went through internal conflicts. Islam is going through its internal civil war. Not long ago, the Christian clergy ruled the world. Due to the increasing awareness of democratic values, the Bible and the Torah are confined to the religious realm. In India, the Manusmriti was discarded by Hindus. Most Muslims do not practise what the Quran says about jihad or prayers. But Muslims are caught in Islam's institutional arrangements like mosques, clerics and madrassas which are unfortunately funded by the secular Indian state.
India must address the weaknesses of its institutions. In 1952 elections, 67% MPs won with less than 50% votes. In 2004, 76% MPs won with less than 50% votes. In 2009, only 17% MPs got over 50% votes. In 2014, 61% MPs won with less than 50% votes. We are in a situation in which candidates can win elections with just 30% votes, which encourages them to encourage religious politics. To get votes, Mamata Banerjee joins Muslim prayers. BJP kicks up the issue of Love Jihad. Nitish Kumar visits Pakistan to tell Indian Muslims that they are Pakistanis. Sonia Gandhi reaches out to Imam Bukhari of Jama Masjid. Arvind Kejriwal visits Bareilly to meet clerics. K Chandrashekar Rao offers quota for all Muslims, even though the OBCs among them do get quota.
At a recent conference in Pune, I shared platform with Maulana Mahmood Madani of the Jamiat Ulema-e-Hind who agreed on the need for change but also taunted: "Islam ko badalna chahte hain, to badal lijiye (If you want to change Islam, go ahead)." It is clear that monotheistic religions like Islam which do not believe in pluralism and equality are obstacles to democratic values but these obstacles can be addressed within the framework of Indian democracy's institutional arrangements. The Supreme Court has two tests before it: whether to allow triple talaq in violation of the Article 14 on right to equality; and whether to allow the Indian taxpayer to continue to fund the Aligarh Muslim University, especially its departments of Sunni and Shia Theology.
To ensure that democracy's institutions do not surrender before Islamism, the state governments' funding of madrassas must be challenged before the Supreme Court. As a secular republic, the Indian state cannot fund madrassas, which are centres of excellence for the purposes they are established. Within the Indian democracy's institutional arrangements like the RTE, Muslim children, like all others of 6-14 age, must be in schools during school hours, not in madrassas, which are counter-liberty movements. By funding madrassas, the Indian state led by 'secular' Hindus, feeds orthodoxies among Muslims. In the competition between Islam and democracy, educational reforms are the keys to democratic change. There is a historical template to follow: Lord Macaulay. If Macaulay could do it, the Indian democracy can do it better.
About a century ago, Gandhi supported the Khilafat to bring Muslims into the mainstream. Now, semi-literate Muslim women are going to the Supreme Court with constitution in their hands to assert their fundamental rights available under the constitution. This is a watershed moment in the history of Indian democracy. It is a wake-up call for India's Muslim leaders who are fighting for Islam, not for Indian Muslims. The Indian constitution is a movement of ideas with origins in the Greek philosophy. As the constitution's influences take deeper roots among people, Indian Muslim leaders and Islamic clerics will be rendered irrelevant, buried along with the so-called secular Hindu politicians. I am thrilled to live in these revolutionary times.
(Former BBC journalist Tufail Ahmad is a contributing editor at Firstpost, and executive director of the Open Source Institute, New Delhi. He tweets @tufailelif.)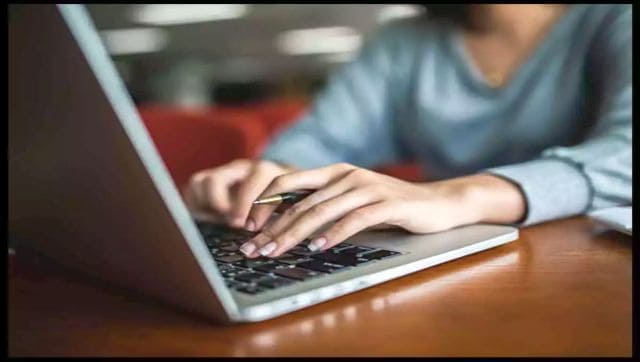 India
The fee is non-refundable and the facility to raise objections against the answer key will be available till 12 October up to 7 pm.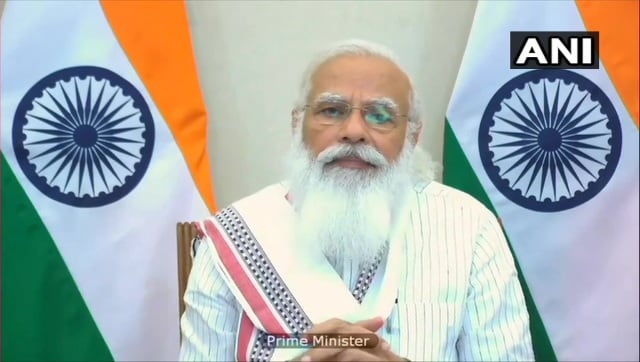 India
Modi cited the government's success in privatising loss-making public airline Air India to assert that this shows its commitment and seriousness.
India
Modi tweeted, "I pray for the good health and speedy recovery of Dr. Manmohan Singh Ji."