Triple talaq bill is badly drafted; Rajya Sabha must fix errors, save legislation from becoming mere letter of law
A woman who has a triple talaq pronounced on her may have to approach a court to get a declaration that it was void in the first place
The Lok Sabha recently passed The Muslim Women (Protection of Rights on Marriage) Bill, 2017. The bill's stated objective is to "to protect the rights of married Muslim women and to prohibit divorce by pronouncing talaq by their husband (sic)".
This article is not a comment on the policy behind the bill but on the bill. From a cursory reading of the bill often referred to as the anti-triple talaq bill, it appears that the Rajya Sabha, where the bill will now go, has a lot of work to do if the bill is to ever become a law.
Our Parliament has two houses — the Lok Sabha and the Rajya Sabha. The Rajya Sabha with its many committees is ideally the house that is supposed to do the legislative heavy lifting. It is supposed to scrutinise the text of a legislation and ensure that it makes sense. For example, in this bill, there is a lot that does not make sense, and that means there is a lot that the Rajya Sabha needs to do. Take for example the definition of talaq as mentioned in Section 2 (b) of the bill:
"'Talaq' means talaq-e-biddat or any other similar form of talaq having the effect of instantaneous and irrevocable divorce pronounced by a Muslim husband", which is triple talaq as most people understand it. However, based on this definition Section 3 of the bill runs in contradiction. It says:
"Any pronouncement of talaq by a person upon his wife, by words, either spoken or written or in electronic form or in any other manner whatsoever, shall be void and illegal."
Now when "talaq" is defined as having the 'effect of instantaneous and irrevocable divorce', then how can it, in the same bill, be declared void? The definition is tautological and therefore Section 3 and the bill are vulnerable to being meaningless.
The definition is operative and not descriptive in nature. The bill should have worded the definition of "talaq" as:
"'Talaq' means talaq-e-biddat or any other similar form of talaq (which, if it had not been for the provisions of this Act would have had the) effect of instantaneous and irrevocable divorce pronounced by a Muslim husband; "
From a legal standpoint, the definition also becomes problematic, as according to it, once pronounced, the divorce is in effect. Though the bill declares a talaq under this definition void, it fails to take into account the fact that you can make something void only if it is in effect, and you can't declare it void unless you declare it void ab initio (invalid from the outset).
Either the definition had to change or Section 3 has to be changed to replace the word "shall" to "is" to resolve this contradiction.
The practical consequence of this would be that a woman who has a triple talaq pronounced on her may have to approach a court to get a declaration that it was void in the first place. The bill's wording needs fixing.
There are more problems. Sections 5 and 6 are progressive sections in terms of policy but are very badly drafted. Section 5 says that a woman who has talaq pronounced on her is entitled to maintenance while Section 6 says that she is entitled to custody of her minor children. But if the talaq itself is void, there can hardly be a question of maintenance or custody. They only come into play post a divorce. In the absence of one, there is no question of the same.
Further, the provisions of maintenance and custody need to be further supplemented with provisions that speak as to situations when this will be necessitated, such as when the woman is not being maintained or is being deprived of custody. Else, the provisions are mere letters of law, having no meaning and fundamentally unenforceable.
A good bill takes a long time to draft, especially a bill relating to family law. Because, in India, family law is very complex. It has numerous judicial pronouncements and myriad of other legislations that have to be considered. A general bill like this one, with seven clauses, does no favours to anyone.
If the Rajya Sabha passes the bill in its present form, no one gains anything. It is not even a political victory. It is a badly drafted bill and needs to be fixed before it is passed if one hopes to achieve anything at all from it.
The Upper House is charged with the solemn task of legislative heavy lifting. Keeping the policy considerations on the bill aside, the Rajya Sabha at the least must do the basic job of fixing the provisions of the Muslim Women (Protection of Rights on Marriage) Bill, 2017, and send it back to the Lok Sabha so that a meaningful legislation comes into being.
World
The trajectory of bilateral ties points towards a happy cohabitation of mutual trust and amalgamation of strategic and economic priorities. It is time to cash in.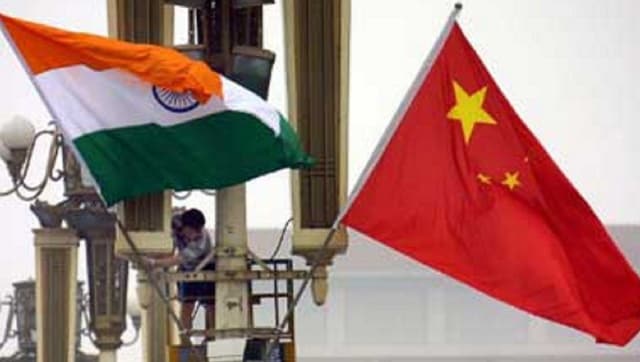 India
Notwithstanding the fire and brimstone response from Beijing, New Delhi should gradually aspire for a more normalised, cooperative and rational relationship with Taiwan
India
For a while it seemed that amidst all the darkness and despair in the world in 2021, India-Pakistan relations had taken off on a positive note