Trinamool's Derek calls Kolkata airport a 'stigma'
Derek complained that toilets are left filthy and many parts of the terminal are dirty.
Kolkata: Unhappy over the poor shape of the new terminal of the Kolkata airport, Trinamool Congress MP Derek O' Brien wrote to Civil Aviation Minister Ajit Singh, saying it's a "stigma" on the city.
"The airport terminal that is now functional is a stigma on the fair name of Kolkata. It is an insult to the city, its people and frequent users of airlines, and to the memory of Netaji, for whom the airport is named," Derek wrote in the letter.
The Trinamool Rajya Sabha MP said he was writing as a concerned citizen of Kolkata who was appalled and disgusted by the state of the new terminal at the Netaji Subhas Chandra Bose International Airport after it was opened this January.
"After years and decades of waiting, your Ministry and the Airports Authority of India, a body that comes under your superintendence, deigned to give Kolkata the modern airport terminal it deserved. Alas, the AAI and your Ministry have far from delivered on your promises," he said.
Built at a cost of Rs 2,325 crore, the new terminal is meant to handle 25 million passengers annually, a big leap from the current capacity of 4.8 million a year.
Earlier this month, all operations at the city airport had shifted to the new integrated terminal after which various issues including crumbling of glass panels were reported.
Derek complained that toilets are left filthy and many parts of the terminal are dirty.
He questioned why the new terminal was thrown open to flights despite being half-ready.
The parliamentarian also raised the issue of absence of shops, food and beverages counter.
"Does one ascribe this to the UPA government's legendary incompetence or to its long-standing policy of neglect and hostility to West Bengal?" Derek questioned.
PTI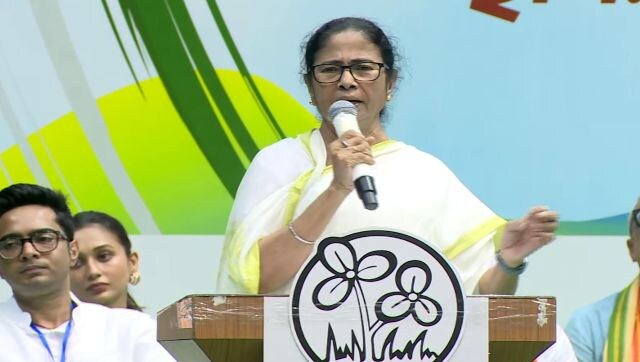 Politics
This time around Mamata Banerjee has to play on a larger arena — balancing between protecting her home turf while moving the chess pieces on the national board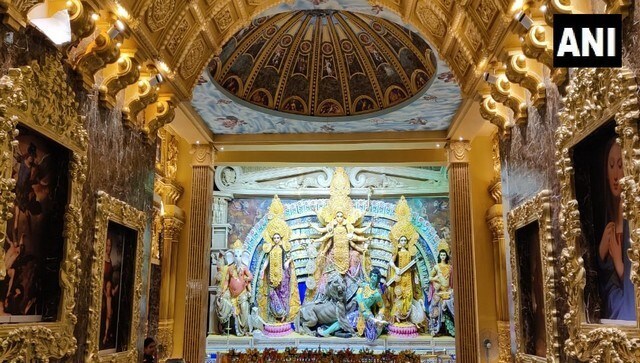 Politics
Last year, UNESCO included Durga Puja on the list of 'Intangible Cultural Heritage of Humanity'. Now, politicians in West Bengal are fighting over who should be given credit for it
India
The West Bengal Police has arrested a YouTuber from Taherpur in Nadia district over allegations of making jokes on YouTube at the expense of Trinamool Congress (TMC) supremo Mamata Banerjee