Travels of a political pilgrim: Farangi Mahal, once a bastion of Islamic education, looks to regain lost glory
Vying alongside Islamic centres of Deoband and Bareilly, Farangi Mahal has been competing for space in India's political conversation.
Editor's note: Uttar Pradesh is home to India's sixth largest Muslim population according to the 2011 Census, a figure whose magnitude is amplified when viewed in the context of the sheer expanse of the state and its Byzantine linkages of identities and communities. Such an examination is rendered all the more urgent considering Uttar Pradesh is now in the thick of a tumultuous election. To understand the mind of its Muslim community — its anxieties, aspirations and animating impulses - political commentator and journalist Tufail Ahmed set off on the road, sending us dispatches from its far corners. Firstpost will chronicle his travels in a multi-part series. The following is the eighth part of this series titled 'Travels of a political pilgrim'.
In the last few years, Lucknow's Farangi Mahal, a historically important educational institution, has attracted a lot of media attention for a number of statements and fatwas (Islamic decrees) issued by it, especially those attributed to its leading cleric, Maulana Khalid Rasheed.
Vying alongside Islamic centres of Deoband and Bareilly, Farangi Mahal has been competing for space in India's political conversation, especially during election time. During the ongoing Uttar Pradesh Assembly elections, Rasheed has expressed his support for the Samajwadi Party.
While the word mahal translates to palace, the word Farangi is often misspelt and misunderstood to mean firangi (a crude denotation used to describe the British). Farangi Mahal, however, has nothing to do with the British. It has a rich and long history of its own.
Sometime in the early 1690s, Mughal emperor Aurangzeb granted a haveli called Farangi Mahal to the family of Maulana Qutbuddin, a leading cleric of his era, after he was killed over some dispute in his birth town of Sehali in Barabanki district.
In 1701, his son, Maulana Nizamuddin (1678-1748), who was also an Islamic scholar, established a madrassa at the Farangi Mahal, where he taught for almost 50 years. Maulana Nayeemur Rahman, the current principal of Darul Uloom Farangi Mahal, reminds that in those times, there were no educational institutions in India like today, and education was undertaken by a isataza ke halqe (circle of teachers, like in ancient Greece), headed by one teacher.
Over the next two centuries, Farangi Mahal became a leading educational institution of India, whose scholars wrote numerous books in Arabic and Persian, which were studied across the Islamic world. Maulana Abdul Hai, one of the clerics at Farangi Mahal, wrote about 100 books, 50 of them on fiqh (Islamic jurisprudence).
Such scholars started using Farangi Mahli as their surname, a practice that is still followed by students graduating from Islamic seminaries like Darul Uloom Deoband, Darul Uloom Nadwatul Ulama and others.
Maulana Abdul Bari Farangi Mahli is among the leading scholars who founded the Khilafat Movement (around 1919-1924), along with Maulana Muhammad Ali Jauhar and Chaudhary Khaleeq-uz-Zaman. Mahatma Gandhi, who had just arrived from South Africa, had courted the leaders of the Khilafat Movement by visiting Farangi Mahal.
Rahman says that Zaman was considered to be the real mastermind behind the Khilafat Movement, which sought the restoration of the Turkey-led Islamic Caliphate. The movement also paved the pathway for the creation of Pakistan.
On being asked to explain why this purely Islamic movement was painted as a nationalist movement, Rahman said: "Since the British were creating obstacles for the Khilafat Movement, it transformed into an anti-British nationalist movement in India."
Speaking on the role of Islamic scholars in raising their voice against the British, he added, "We think that without the Khilafat Movement, there would be no independence movement."
Maulana Nizamuddin, perhaps the most influential of the Farangi Mahal scholars, is known even today for supervising the writing of Dars-e-Nizami, a system of textbooks in Arabic, history and Islamic jurisprudence taught at madrassas.
Three hundred years later, the Dars-e-Nizami system of education remains prevalent in all madrassas across India, Pakistan and Bangladesh, effectively cutting off madrassa students from worldly education. Since the Muslim backwardness is often attributed to the role of obscurantist ideas emerging from madrassas, Muslims in India, Pakistan and Bangladesh can essentially blame the Farangi Mahal for their decadence.
Maulana Nizamuddin's students spread across undivided India and established their own madrassas by adopting the Dars-e-Nizami textbooks. However, Dars-e-Nizami originally included all subjects such as geography, logic, mathematics and philosophy. While it can be argued that Dars-e-Nizami had modern subjects, its emphasis was essentially on religious education.
It is this historical legacy of Farangi Mahal that Rasheed has been leveraging to create a name for himself, through a recent series of public statements. While his family retains control of the original Farangi Mahal, the madrassa itself has now moved to a new place called Eidgah, which was built in 2001 by Maulana Ahamd Miyan, Rasheed's father.
However, the name Farangi Mahal continues to be associated with Eidgah, where Rasheed is the imam. The complex houses Eidgah, an NGO called Islamic Centre of India and a madrassa known as Darul Uloom Farangi Mahal, which also has a Darul Ifta and a Darul Qaza, the former delivering fatwas and the latter deciding cases.
Today, no more than 200 students receive an early Islamic education here. Arguably, Farangi Mahal was India's most influential centre of teaching and scholarship for over two centuries, but now it is no more than a small madrassa run out of a village.
Rasheed's statements in the media reflect the Farangi Mahal as a great centre of Islamic learning, which is incorrect. The rise and fall of institutions is rooted in historical circumstances, says Rahman, adding that the Shia-Sunni differences, rise of the Shia rule under Nawab Burhan-ul-Mulk and the British opposition to the Khilafat Movement led by the Farangi Mahal scholars ultimately led to the downfall of the Farangi Mahal as a centre of Islamic learning.
Before the UP Assembly elections, Rasheed joined hands with Hindu priest Devya Giri and Sikh leader Rajendra Singh Bagga to raise awareness among the voters. Jeelani Khan Alig, a senior journalist with the Urdu daily Roznama Inquilab, says that Rasheed is an influential leader among Sunni Muslims and does not engage in Islamic clerics' factionalism.
"Under pressure this year, Rasheed has expressed support for the Samajwadi Party," Alig said, cautioning that the educated Muslims today do not accept appeals for votes from Islamic cleric. Since Rasheed was travelling, I asked by phone if it was right for Islamic clerics like him to support a particular political party.
"Every person in India is a part of the democratic system. If the problems of millat (the global Islamic nation) have to be resolved, then the solutions will be found through the government," Rasheed said, in justification of his support for the Samajwadi party.
While talking to journalists and scholars in Lucknow, it becomes clear that Rasheed is not known for his contributions to the scholarly tradition of Farangi Mahal. Nadeem Hasnain, a leading Muslim intellectual and social anthropologist based in Lucknow, said that Farangi Mahal once represented liberal and cosmopolitan Islam.
"The Islamic scholars of Farangi Mahal adhered to inclusive and tolerant Islam. They would not magnify doctrinal differences (between various sects)," Hasnain said, adding that even Shia clerics went to study at the Farangi Mahal.
Hasnainm, however, adds that Rasheed is doctrinally influenced by Darul Uloom Nadwatul Ulama and promotes an exclusivist Islam, thereby representing a break from the inclusive cultural ethos of the Farangi Mahal.
Since the Farangi Mahal is now reduced to a small madrassa, its own students go for higher education at the Darul Uloom Nadwatul Ulama, which represents the Deobandi Islam. Hasnain also notes that Rasheed is directly involved in the Shia-Sunni conflicts of Lucknow, and does not exercise influence through the power of scholarship, which was a tradition of Farangi Mahal.
This means that Rasheed's rising influence can only be attributed to the clever use of media and his active involvement in Lucknow politics. Indian Muslims outside Lucknow can now perceive a rise in Farangi Mahal's influence in the country's politics, which is clearly disproportionate to the size and stature of the madrassa.
Part One: Separatism and integration among Muslims in the time of Uttar Pradesh elections
Part Two: Secularism versus communalism at election time
Part Three: Is rise of religiosity on AMU campus a precursor to another 'Partition'?
Part Four: Should taxpayers be funding AMU's imams, muezzins, theology department?
Part Five: How bridging religious, worldly knowledge gap can reform Muslim education
Part Six: Be it Kairana, Muzaffarnagar or Aligarh, India is headed towards multiple 'Partitions'
Part Seven: Tracing the rise of Barelvi Islam in Indian politics
Part Nine: Understanding the Shia-Sunni Muslim divide in the country
Part Ten: Government must address 'minority' syndrome which causes social conflict
Part Eleven: Mubarakpur sits at the junction of Islamic doctrinal sects divided by Taqleed
Part Twelve: Madrassas play key role in inducing orthodoxy among Azamgarh's Muslims
The author, a former BBC journalist, is a contributing editor at Firstpost and executive director of the Open Source Institute, New Delhi. He tweets @tufailelif
Explainers
The Ernakulam-Angamaly Archdiocese Metropolitan Vicar Archbishop Mar Antony Kariyil and a section of priests are taking on Church head Cardinal George Alencherry, who has the Vatican's backing, over the most important form of worship in the Catholic Church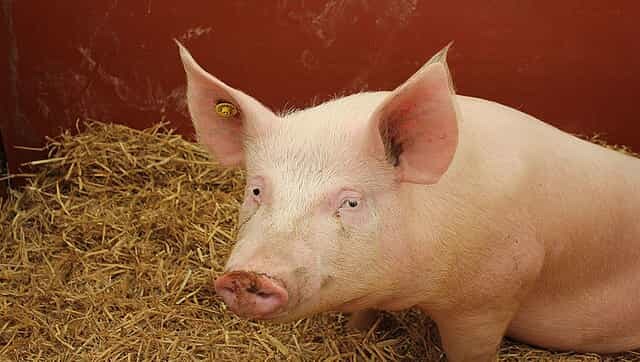 Explainers
The discovery raises hopes for a whole host of future medical uses in humans and could potentially lead to the lives of thousands being saved around the world. Experts and ethicists say the breakthrough could mean a need to update the definition of death itself
India
Rehan, a resident of Chachaiyan village, posted maps of India and Pakistan on Twitter and wrote India should be made an Islamic state