Tourism minister KJ Alphons justifies fuel price hike, says 'someone who has a car is not starving'
KJ Alphons justified the hike in prices of petroleum prices by saying the government is 'going to tax people who can afford to pay'
As petrol and diesel prices continue to skyrocket in India, Union minister for tourism KJ Alphons courted controversy on Saturday when he justified the hike by saying the government is "going to tax people who can afford to pay".
Alphons said, "Who buys petrol? Somebody who has a car, bike. Certainly, he is not starving. Somebody who can afford to pay, has to pay."
He also justified the price hike by saying the money is being utilised for the welfare of the poor.
#NewsAlert - Union Minister KJ Alphons justifies petrol hike, says, money used for the welfare of poor. pic.twitter.com/IhLwjhTT8z

— News18 (@CNNnews18) September 16, 2017
This claim of Alphons seems like a stretch, as a Firstpost article shows the higher price is perhaps related more to changing international crude oil rates and varying central and state taxes on petroleum products than to welfare schemes for the poor.
This is not the first time Alphons made a controversial statement since he was made minister after Narendra Modi's latest cabinet reshuffle.
On 8 September, when asked if restrictions on beef consumption would impact tourism, he advised tourists to eat beef in their countries and then come to India. He said, "They (tourists) can eat beef in their own country and come here yaar." Incidentally, Alphons contradicted himself while making this statement as only days earlier, he had said, "The BJP does not mandate that beef cannot be eaten. We don't dictate food habits in any place. It is for the people to decide."
Meanwhile, a group of Youth Congress activists began a march to present eyeglasses to Union petroleum minister Dharmendra Pradhan on Friday at his residence but were stopped by police.
"Mr Pradhan please use these spectacles and see the reality, see the common man's suffering, see the fall in international crude oil price... See the plight of common man and immediate measure to control the exorbitant rise of petrol-diesel price," a Youth Congress statement said.
With inputs from agencies
Find latest and upcoming tech gadgets online on Tech2 Gadgets. Get technology news, gadgets reviews & ratings. Popular gadgets including laptop, tablet and mobile specifications, features, prices, comparison.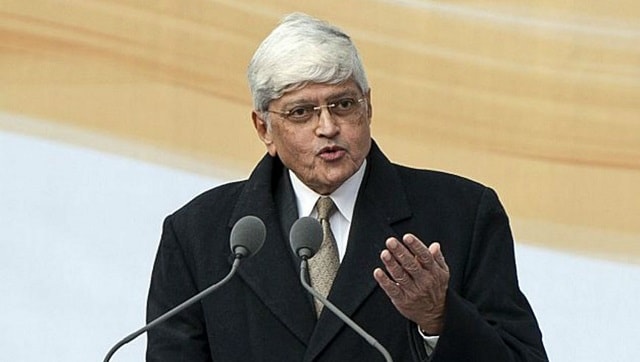 India
Gopalkrishna said the the country's economic policy — one which encouraged industrialisation and urbanisation, causing "huge population unsettlement" and forcing farmers to migrate to cities in large numbers — only spurred the COVID-19 pandemic
Politics
Bihar would not have been facing the problem of revenue shortage had Kumar promoted religious tourism in the state, Paswan said in a tweet
India
In an interview to Rahul Joshi, the Union home minister also said that India "will not bow down to anyone" and that it has the support of most countries