Toilets to solar panel scams: What the money trail on the policies implemented in a Bundelkhand village reveals
In Paprenda, a Bundelkhand village, budget upon budget allocated for development — from roads to hand-pumps — has disappeared down the drain.
We know what a scam smells like, now that we've followed the paper crumbs in Paprenda village in in Tindwari block, in the district of Banda, Bundelkhand, Uttar Pradesh, which has led us to a house of evil that can only thrive in UP. A deep look into and some legwork on the local policy execution has revealed glaring gaps in actual on-ground work, complemented with a tick-mark on the official checklist. And glaring gaps are the good news; in several cases, the gaps are replaced by zero work, which makes it clear that somebody somewhere made a lot of money.
From 2010 to 2018, a total of 1,011 fully functional toilets have been constructed in Paprenda, on paper. In the vein of Amitabh Bachchan exhorting rural India to 'darwaza bandh karo', 'fully functional' translates into doors and locks, besides the required mechanisms indoors. But it's hard to find even one such toilet in all of Paprenda. Ward member Vineet, equal parts angry and cynical, plays the role of an anti-guide as he takes us on a tour of Paprenda, "Dekhiye," he says, pointing out the sarvjanik shauchalay (community toilet), "Yeh aane jaane vaalon ke liye hai. Lekin use nahi kiya ja sakta (This is for visitors, but unusable)". Kamlesh, a Paprenda resident recalls the celebratory air that was vibrant in the village late last year, "They had dhols playing, declaring that our village was finally shauch-mukt (ODF). Nothing could be further from the truth." Swachch Bharat and ODF come at a price, and it's hard to reckon who's actually paying those entitled.
But these are not just the flagship policies and the crores of rupees pumped into them that have borne the brunt of corruption. In Paprenda, budget upon budget allocated for development — from roads to hand-pumps — has disappeared down the drain. Rs 3, 60, 000 was sanctioned for the installation of hand-pumps between 2016 and 2018 for the express purpose of solving a 20-year-old water problem here, but as local ward member Ramnaresh Yadav puts it, "The water that this hand-pump spews out is not fit for drinking for either our animals or us. This has been the scenario for over six months now." Funds that came in for repair work were to the tune of 3 lakhs, while an exclusive Rs 75,000 had been set aside for reparation of street lights alone. In Paprenda, you're hard-pressed to find even one decent streetlight that does its job properly.
Records-digging revealed more, turning out to be an exercise in peeling the layers of corruption. We learnt of slightly bizarre budgets, such as the one allotted for solar panels — in the collective lifetime history of Paprenda's residents, not once has a solar-powered machine been introduced here, and yet the funds allocated under it until 2018, were Rs 3, 37, 000. Asking the locals about suraj urja and its face in their village, is like playing a tragic round of Never Have I Ever.
The laying of khadanjas (brick roads) and reparation work for 2016 has until now been sanctioned Rs 3 lakh. This is, hands down, Paprenda's own favourite grouse in the scam saga, given the abysmal state of connectivity the village has due to lack of proper roads.
Vineet highlights another big Paprenda peeve – the corruption around the Mukti Dham, the space demarcated for burials and funerals that has not been built according to standard norms. There is no rest for the dead either, it seems. "This was during the SP reign that 25 lakh rupees had been allocated. But nothing happened then. And look at the state now."
As we decide to visit the panchayat bhawan, the state of Paprenda is crystal-clear: The bhawan is filled with shit, literally. Shit and "afsaron ki manmaani", says Vineet.
Meanwhile, all we have to do is the Math.
Khabar Lahariya is a women-only network of rural reporters from Bundelkhand.
Find latest and upcoming tech gadgets online on Tech2 Gadgets. Get technology news, gadgets reviews & ratings. Popular gadgets including laptop, tablet and mobile specifications, features, prices, comparison.
India
The court said the Hathras district administration failed to show "any good reason" as to why it could not hand over the victim's body to the family members, say for even half an hour, to enable them to perform their rituals at home
India
The Samajwadi Party chief and Leader of Opposition also questioned the ruling party for its promise to double the income of farmers saying that it was a mere slogan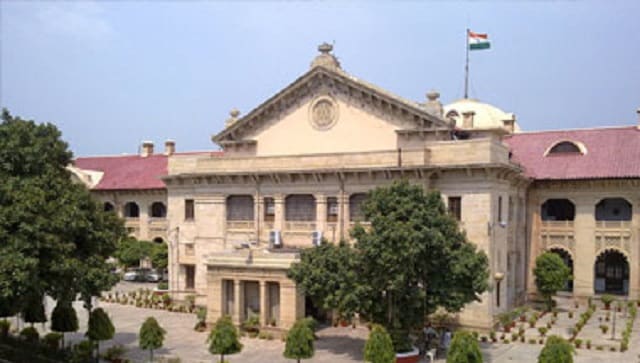 India
Granting bail to one Rahmuddin who was allegedly involved in cow slaughter, Justice Sidharth said the misuse of the Act has been leading to "innocent persons languishing in jail"