TMC MP Abhishek Banerjee severely injured in car accident
Banerjee, who is an MP from the Diamond Harbour Lok Sabha constituency in West Bengal was returning to Kolkata from Murshidabad when his car crashed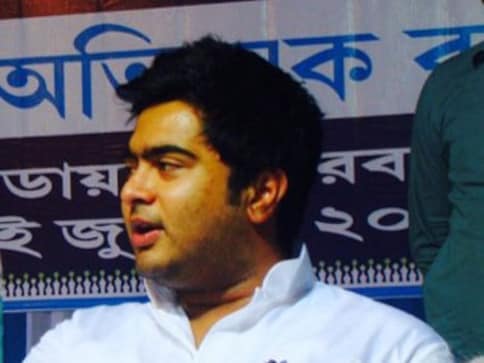 Trinamool Congress MP and West Bengal Chief Minister Mamata Banerjee's nephew Abhishek Banerjee was seriously injured when his car met with an accident on the Durgapur Expressway in Hooghly district on Tuesday, the police said.
"The accident occurred at Ratanpur. He is being shifted to a nursing home in Kolkata," an officer manning the state police control room said.
Banerjee, who is an MP from the Diamond Harbour Lok Sabha constituency in West Bengal, was on his way to Kolkata from Murshidabad when his car crashed. He is also the national president of the youth wing of All India Trinamool Congress.
According to News 18, at the time of the accident, Banerjee was the only person in the car apart from the driver. According to the report, former Congress leader Manas Bhuniya, who recently joined TMC was also accompanying Banerjee on the trip to Murshidabad, but he was not in the same car.
Abhishek's security personnel were in another car behind him. They rescued Abhishek from the car which was heavily damaged and took him to the hospital. Further details on Banerjee's situation are awaited.
With inputs from IANS
India
Trinamool Congress spokesperson Kunal Ghosh said that the party wants the safety of minorities in both India and Bangladesh
Politics
West Tripura superintendent of police, Manik Das said that some unidentified miscreants had damaged Dev's car when she was conducting a public relations campaign and a police force was immediately rushed to the spot
Politics
This is her maiden visit to the coastal state, where the TMC has decided to contest the upcoming Assembly elections due in February 2022