Tina Dabi's fake Facebook accounts reveal internet warriors' blinkered mindset
Barely had the news of Tina Dabi topping the civil services examinations broken that internet gladiators began a political war over her success.
Barely had the news of Tina Dabi topping the civil services examinations broken that internet gladiators began a political war over her success. And as is standard practice for instant internet activism of late, respect for truthfulness was the last priority.
As per a report in The Indian Express, there were a slew of fake Facebook profiles of Tina Dabi, in which quotes were falsely attributed to her. Subsequently, the fake accounts were deactivated, but not before they were shared widely on social media. Like several occasions in the past, the posts on the fake accounts ended up underlining the limited worldview of internet warriors who refuse to see the elephant in the room—their position of privilege.
One of the posts put up on a fake profile read, "I know who has been inspiring me and he is our PM Narendra Modi." The post further goes on to say, "I am a great admirer of Baba Saheb (Ambedkar)...but he had never supported 'Reservation'."
Given that Dabi was the first ever Dalit woman to rank first in the Union Public Service Commission (UPSC) examination, this narrative came as no surprise. This was particularly so as she reportedly did not avail of reservations. Dabi overcame barriers of gender and caste, both of which are often sought to brushed under the carpet or underplayed. But if one were to cite her achievement to argue that those barriers don't exist now, that would be drawing precisely the wrong conclusion.
Six decades after the introduction of the reservation policy in independent India, genuine empowerment for Dalits still appears to be a far cry. A working paper by Sukhdeo Thorat and Chittaranjan Senapati finds that in 2003, out of 100 government jobs held by Scheduled Castes, just 1.9 percent were employed in Group A jobs, and 4.8 percent in Group B, while 64 percent were in Group C and 29.3 were in Group D jobs. This belies the claim that reservations have now achieved their objective and should now be ended.
Also, as an article on The Indian Express argues, reservations have not hampered the quality of administration—rather, it is the reverse. The article gives the example of Indian railways to show that where a larger number of SC/ST employees are part of the workforce, the results have been better. The relatively higher human development indices of states like Kerala and Tamil Nadu, which have seen strong anti-caste movements also supports the point that quotas and quality are not antithetical to each other.
Similar arguments are advanced to the effect that women should not be given the benefit of affirmative action. For example, a video on a men's rights website argues against reservation for women in Parliament contends, "Gender equality is all very good provided there is overall economic growth and the whole society progresses...You can in theory have gender equality, even if the whole nation is going down the drain!" The video also goes on the argue that the percentage of working women is decreasing in India because women are not working "by their own choice."
Official statistics, however, reveal a more worrying story. Only 27 percent of women are working in India, and this number is actually decreasing, according to an Indiaspend article. The article quotes National Sample Survey (NSS) data as saying that 31 percent of women who spend most of their time doing domestic work would like to do some kind of job. On this count too, countries which are known for high levels of human development (eg Scandinavian countries) also have among the highest levels of gender parity. That is a far cry gender equality being associated with a country "going down the drain."
"Hard cases make for bad laws," goes the legal dictum. The same way, the exceptional success of Tina Dabi cannot be the basis for withdrawing measures which serve to empower weaker sections of society.
Politics
After years of "will-he-won't-he", the Tamil Nadu superstar on Monday once again announced that he will not be entering politics and the Rajini Makkal Mandram (RMM) will carry out welfare activities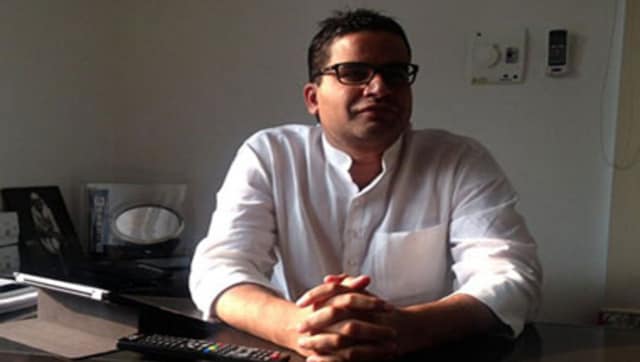 Politics
The newest twist in the tale came on Wednesday when Rahul Gandhi aide Archana Dalmia sent out a tweet giving Kishor a 'warm welcome into the Congress family' only to subsequently delete it
India
New Delhi has been supporting a national peace and reconciliation process which is Afghan-led, Afghan-owned and Afghan-controlled