Third militant killed in Anantnag encounter hailed from Telangana; 26-year-old followed IS ideology, fled to Kashmir last year
Telangana police has identified the third militant killed in an encounter in Kashmir's Anantnag as 26-year-old MD Toufeeq, a resident of Bhadradri-Kothagudem district of Telangana
Hyderabad: Telangana police has identified the third militant killed in an encounter in Anantnag as 26-year-old MD Toufeeq, a resident of Bhadradri-Kothagudem district of Telangana.  Toufeeq is believed to have followed ISIS ideology and fled to the Valley last year to embrace militancy.
Three militants, including Fazli and Owais, both of whom left their B.Tech third year course to join militancy, were killed in the encounter by security forces on the intervening night of March 11 and 12, a development seen as a blow to the attempts by the ISIS to gain ground in the Kashmir valley.
After a request for identification was sent by the Jammu and Kashmir police, the Telangana police released a small press note in which it claimed that the person has been identified as MD Toufeeq, a native of Telangana.
"It is learnt that MD Toufeeq, a native of Manguru, died in an encounter with security forces on the intervening night of March 11-12 in Hakura area of Anantnag district along with two other Kashmiri militants," the statement said. Toufeeq was radicalised into the Islamic State ideology through social media and went to Kashmir to participate in terrorist activities of the ISIS, according to the statement.
It clarified that he was not wanted in any criminal case in Telangana. However, further details were being verified, it added.
Senior Superintendent of Police (Anantnag) had written a letter to Telangana police citing reports from social media about the third militant hailing from Telangana. While asking them to share the details, the Jammu and Kashmir police had given the name of Mohammed Taufeeq alias 'Sultan Zabul Al Hind'.
Photos
Kashmir is covered in a white blanket and is experiencing sub-zero temperatures; the Valley is currently under the grip of the 40-day harshest winter period known as 'Chilla-i-Kalan' that began on 21 December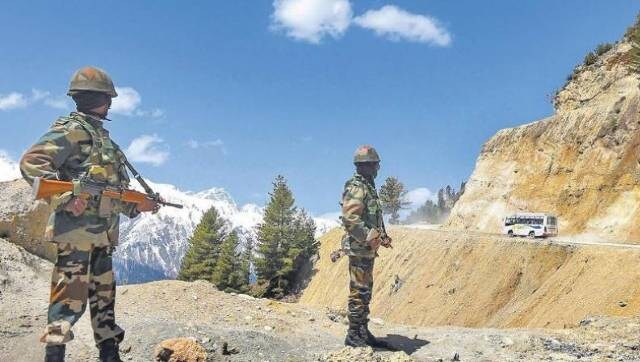 India
The ceremony was a solemn occasion to appreciate and recognise the professionalism in operational roles performed by the units during their tenure in northern Command, a defence spokesman said
India
19 January 2022 marks the beginning of the 32nd year of exile of the Pandits. This day in 1990 brought misery to the community and subsequently led to their ethnic cleansing from Kashmir