The Wire challenges gag order: Gujarat High Court issues notice to Jay Shah, seeks reply in two weeks
The Gujarat High Court issued a notice to Amit Shah's son, Jay Shah, on a petition filed by The Wire challenging a gag order passed by a lower court.
Ahmedabad: The Gujarat High Court on Thursday issued a notice to BJP president Amit Shah's son, Jay Shah, on a petition filed by online news portal The Wire challenging a gag order passed by a lower court.
Justice Paresh Upadhyay issued the notice, seeking a reply within two weeks.
The website's lawyer, senior advocate Dushyant Dave, argued that the lower court's order prohibiting it from publishing any article related to Jay Shah was a curtailment of the Constitutional freedom of speech and expression. Its readers have the right to know, said the petition, while maintaining that there was nothing defamatory in its article about Jay Shah's firm.
A local court recently issued a gag order against The Wire in response to a civil defamation suit of Rs 100 crore filed by Jay Shah against the reporters, editors and the company over an article which claimed that his company's turnover rose 16,000 times in one year after the NDA came to power.
The company saw a huge rise in its turnover following Narendra Modi becoming prime minister in 2014, and its revenue rose from Rs 50,000 to over Rs 80 crore in one year, the article said.
It triggered a political firestorm, with the Congress demanding inquiry into the matter and while the BJP calling it slanderous.
Jay Shah has also filed a criminal defamation suit against author of the article Rohini Singh, founding editors of the news portal Siddharth Varadarajan, Siddharth Bhatia and MK Venu, managing editor Monobina Gupta, public editor Pamela Philipose and the Foundation for Independent Journalism, the non-profit company that runs The Wire.
In his suit, Shah termed the article as "scandalous, frivolous, misleading, derogatory, libelous and consisting of several defamatory statements."
In the criminal defamation suit case, the metropolitan magistrate has summoned all the respondents on 13 November.
Find latest and upcoming tech gadgets online on Tech2 Gadgets. Get technology news, gadgets reviews & ratings. Popular gadgets including laptop, tablet and mobile specifications, features, prices, comparison.
India
The West Bengal chief minister also claimed that the house was sanitised and given a fresh coat of paint before the home minister undertook the visit
First Cricket News
The BCCI formally announced MPL Sports apparel and accessories as the official kit sponsor and merchandise partner of both the national men's and women's sides as well as the U-19 team, replacing Nike.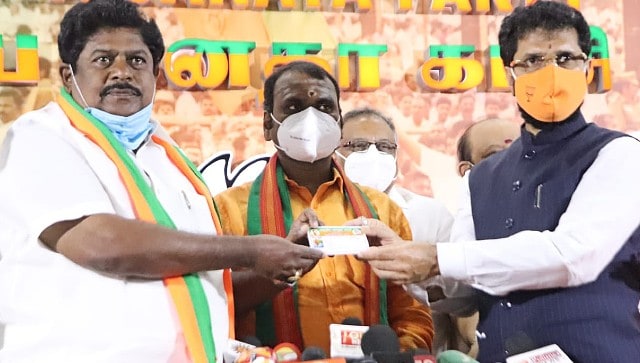 Politics
A veterinary doctor and agriculturist, KP Ramalingam hails from Salem district and belongs to the Gounder community, which holds sway in the western region of Tamil Nadu