The Tufail Ahmad Lecture: How serious is the jihadi threat to India?
On 13 August, Tufail Ahmad delivered a lecture in Hyderabad at a launch for his latest book Jihadist Threat to India: The Case for Islamic Reformation by an Indian Muslim, organised in Hyderabad by the Social Cause.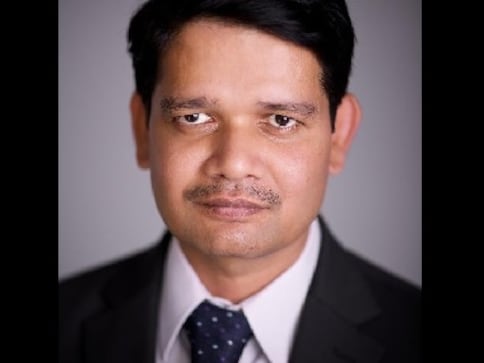 On 13 August, Tufail Ahmad delivered a lecture in Hyderabad at a launch for his latest book Jihadist Threat to India: The Case for Islamic Reformation by an Indian Muslim, organised in Hyderabad by the Social Cause. Touching on various aspects of Islam, its various interpretations and permutations, Ahmad's lecture is being reproduced in three parts. You can read the first part of the lecture, titled 'Islam as a language of separatism and as a methodology', and the second part titled, 'Is terrorism Islamic? And five arguments answered by jihadis' here. The final part follows:
The jihadi threat to India
The jihadi threat to India originates from six sources:
i) the Pakistani state-backed jihadism, especially in Kashmir;
ii) Bangladesh where jihadis are set to grow in strength;
iii) the growth of jihadi groups in West Asia;
iv) the failure of the big powers to contain jihadism internationally;
v) the Indian State's failure to strengthen the rule of law, and
vi) radicalisation of Indian Muslims by Urdu newspapers, Islamic clerics as well as Muslim and Hindu Islamists, ie those Hindus who support the cause of Islamists directly or indirectly.
Of these, India is militarily capable of defeating the Pakistani threat. But the jihadi threat from West Asia will remain over the next decade. However, for the groups like the Islamic State to succeed in recruiting Indian Muslims, there must be local agents such as Urdu journalists and Islamic clerics who support their cause directly and indirectly. India is witnessing radicalisation in a dozen states — especially in Maharashtra, Hyderabad and Kerala — which is a serious threat. Sultan Shahin has written that around 18,000 Indian Muslims, including some from Hyderabad, went to Turkey in the early 1920s to wage jihad in defence of the Ottoman Caliphate. In the Pakistani Urdu daily Roznama Express of 20 July, 2016, Pakistani writer Abdul Qader Hassan wrote that in the early 1920s, Muslim women in India sent jewellery for the Turkish men to wage jihad.
In present times, here in Hyderabad, Brother Imran — who is the younger version of Zakir Naik — delivers speeches that radicalise Muslims. Brother Imran, whose real name is Mujtaba Hussain Siddiqui, is the president of the Islamic Research and Educational Foundation based in Hyderabad. In March this year, he told Muslims: "Some people say that when Islam took up the sword, it was meant for defence. This is the response of the less knowledgeable." He then went on to discuss two types of jihad mandated by Allah, the offensive and defensive forms of Jihad bis Saif (jihad by the sword). At another event, he told Muslims: "Do not be on the back foot when talking about Tawheed (Islamic monotheism). If we die for this Tawheed, there should be no remorse because we were born for this. There is no better death than our sacrifice of life for Allah."
On 23 June, a number of Urdu dailies such as Roznama Sangam of Patna, Roznama Sahafat of Lucknow and Roznama Inquilab of Mumbai published editorials and articles to celebrate Ghazwa-e-Badr, the first war of Islam against Kufr (non-belief) led by Prophet Muhammad. When the controversy about ghar wapsi (reconversion of Muslims) was raging in 2014, Mumbai-based Roznama Urdu Times published a long article in which it quoted Prophet Muhammad, the first four Caliphs of Islam as well as the prophet's wife Hazrat Ayesha as saying that any Muslim leaving Islam must be beheaded. It added: "The first interpreter of the Quran, Prophet Muhammad, has clearly ordered the killing of a person becoming apostate."
The weekly magazine Nai Duniya edited by Shahid Siddiqui has been feeding conspiracy theories among Muslims. In one issue, it said, US president Barack Obama had a plan to launch a nuclear attack on the Kaaba in Mecca, which is a direct incitement of Indian Muslims to wage jihad against the US. In another issue, it stated that Pakistan's Inter-Services Intelligence (ISI) and Indian intelligence agencies had jointly planned to make Narendra Modi the Prime Minister of India. Most recently, Nai Duniya has begun serialising a book called Aur Talwar Toot Gayee (And the Sword Broke) by Nasim Hijazi, an Urdu writer known for nourishing the jihadist mentality.
My conclusion is that the IS and Al-Qaeda succeed in attracting and recruiting Muslims from India because there already exists in India an infrastructure of jihad-sympathetic ideas propagated by Islamic clerics, preachers like Zakir Naik and Brother Imran as well as hidden Islamists working as journalists of Urdu-Muslim newspapers and magazines.
So, the question is, should we be worried? My answer is this: If you are an Indian graduating from your teens into your twenties, your role must be to study hard, work hard and fall in love. Love is universal and it uplifts us as human beings. But, when you fall in love, please do not convert in order to marry. Let your love remain pure. And don't worry. Jihadis will never be able to take over our streets, our cities, our governments. But if you are a policeman, a soldier, a government official or an intelligence agent, I must say that the security threat must be taken seriously without consideration for political correctness.
I do not want you to misunderstand me that I am talking of Islam as a religion. Here, I am talking of Islam as a narrative, as a phenomenology, as a movement of ideas. Because, Prophet Muhammad was not only a prophet like Jesus Christ and Mahatma Gandhi, who did not seek material benefits in life. He was prophet, a politician, a war ruler, a historical leader whose ideas still matter. Sultan Shahin sahab (speaking earlier) said that if you believe in Islam as a religion of violence, how would reform begin? In fact, unless you recognise that Islam is a religion of peace and isn't a religion of peace at the same time, you cannot begin Islamic reform.
Peaceful ways to counter radicalisation
Policemen and soldiers will combat terrorism through military and legal means as and where it emerges. However, there are peaceful ways to combat jihadism in our everyday life. For example, Saudi Arabia could build a synagogue, a church and a Hindu temple for Indian workers in Saudi Arabia as an expression of pluralism. It will send a powerful message of pluralism to Muslims around the world. Pakistan could change its Constitution to allow non-Muslim Pakistani citizens to become the head of the Pakistani State. Indonesia could enact a law criminalising discrimination against Ahmadi Muslims. The King of Morocco, Mohammad VI, could stop persecuting Shia Muslims. Iran could pass a law saying that members of the gay community will not be executed. India could arrest some of the Urdu journalists and preachers like Brother Imran for radicalising innocent Muslim youths.
Over the past few years, a number of fatwas (Islamic decrees) were issued by Islamic clerics in India and abroad against Al-Qaeda, the Taliban and the IS. However, none of these fatwas address the theological principles based on which the jihadi organisations thrive. Therefore, to combat jihadism in a peaceful way, I call upon Islamic scholars to endorse my 6-point fatwa for peace and pluralism. Such a fatwa must declare the following:
One, Shias are Muslims;
Two, Ahmadis are Muslims;
Three, no Muslim will be beheaded for leaving Islam;
Four, Prophet Muhammad was a world leader and writers reviewing his historical role in a critical way will not be killed;
Five, a Muslim woman can be the Head of State in modern times;
Six, Hindus and other non-Muslims are eligible to become the Head of a Muslim State.
Thank you!
Part One: Islam as a language of separatism and as a methodology
Part Two: Is terrorism Islamic? And five arguments answered by jihadis
The author is Director of South Asia Studies Project at the Middle East Media Research Institute, Washington DC. He tweets @tufailelif
India
Meanwhile police arrested five miscreants on Sunday for the arson at Batadraba Police Station in Assam's Nagaon district
India
The delimitation commission, tasked with redrawing parliamentary and Assembly constituencies in Jammu and Kashmir, notified its final report earlier this month
India
Those sacked are Altaf Hussain Pandit, chemistry professor at Kashmir University, Mohammed Maqbool Hajam, teacher in the school education department, and Ghulam Rasool, a constable