The story of Shiksha Kendra: RTE shutters schools for poor
Unrecognised institutions like DPS Mathura Road's afternoon school for first-generation learners and children of daily wage labourers are closing their doors as per the new rules. But is this a tragedy?
With less than a year to go before the deadline for the implementation of the Right to Education Act expires, the practice of running unrecognised schools or running exclusive shifts for children from Economically Weaker Sections (EWS) by private schools is about to end.
A case in point: The Delhi Public School's Ibtida Shiksha Kendra, an unrecognised school run by DPS Mathura Road exclusively for children from EWS, most of them first-generation learners and children of daily wage labourers.
Started in 2001, 300-odd students attend the school between 12 noon and 5 pm at the junior school premises. The school even has a separate staff comprising 22 teachers. It doesn't teach the CBSE syllabus, but uses textbooks prescribed by the National Institute of Open Schooling (NIOS).
So what happens to the 300 students and staff now that the school is faced with imminent closure? Teaching staff, some of whom have been working in the school since 2001, have been terminated overnight.
Says Rakhi Yadav, a teacher employed by the school since 2001, "Even now, we don't know when the school will be shut down. On 30 April, three teachers were handed termination letters saying that our services would no longer be required. We have not been given any notice."
Is it fair that students and the staff find themselves out of school and out of a job for no fault of theirs?
Ashok Aggarwal, lawyer and child rights activist who has been at the forefront of the Right to Education campaign especially in the interest of children from EWS, makes the point that education in unrecognised schools has no validity in the first place.
Speaking in the context of the DPS Shiksha Kendra, he said, "It is an illegal school that they were running in the hope that the government would one day recognise them. Already, government policy is that there will be no double shifts. What DPS Mathura is running is not even a double shift, it is not a regular school. It is akin to an NGO running a school in a basti, there is certification. It has no validity. The basic principle is to mainstream. It is not desirable to run exclusive classes for children from EWS."
He adds, "But if a poor person is given an opportunity to have his children study inside a school building, it appears to him to be a great thing. That is a fact. But it is important to ensure that children are going to the right school, one that is certified."
Parents, insists Aggarwal, need not panic. Under the RTE Act, the government has an obligation to absorb the students into education system.
"A school that is not unrecognised has no right to run. And when it is closed, the government is under obligation to admit them in nearby government schools."
The formalities to facilitate the admission of students in government schools has been completed, says MI Hussain, the principal of DPS Mathura Road.
"It is a known fact that we are not recognised by the government, despite our best efforts. We have approached the Delhi government to make seats available for our students in the nearby government schools. They have asked for formalities to be completed, which we have done. We are not keen that our centre be closed down, but as per RTE Act, all evening schools and other centres of education that are not recognised will be closed down within three years of the Act coming into force."
While students have been assured of admission in government schools, the hopes of teachers of being regularised have been dashed. "First of all, it was not a school. It was a centre, a kendra. It was supported by voluntary, people who were ready to come forward and work as volunteers. Nothing was hidden from them. When number of students reduce, teachers will be reduced," says Hussain.
But why did the government refuse to recognise the school? According to Hussain, "The land was not allotted for other schools or kendras, it is only for DPS Mathura Road school for which the lease deed is there."
The sudden announcement of the school's closure has caused a lot of apprehension and uncertainty among students, parents and teachers.  Seventeen-year-old Imran, who has been a student at the school since he was six years old, says: "If I knew this would be my plight, I would have joined a government school instead. I am not sure if my certificate will have any value. When we told our teachers that we want to appear for the CBSE board exam, they told us we won't be able to cope with it. How are they so sure?" Imran appeared for the Open school exam this year.
So will DPS Mathura be willing to absorb students from the shiksha kendra? Hussain points out, as per RTE provisions, "Students from the EWS will be admitted at the entry level, which is nursery. So how can these people be accommodated? At the entry level, however, children are coming from neighbourhood. In the NCR, our school has the largest number of children from EWS."
India
Official data indicate around 368 deaths per day in Delhi due to Covid, based on a seven-day average. In contrast to the clean air of last year's lockdown, the city is now shrouded in smoke from the pyres.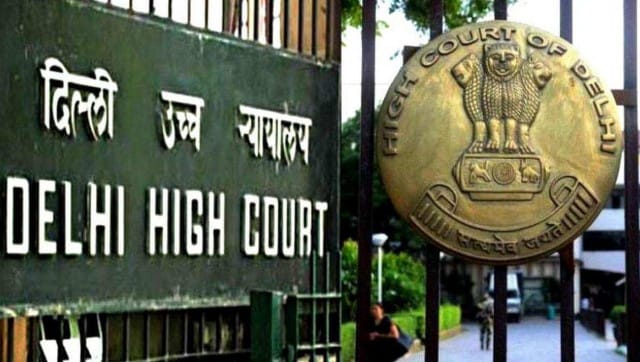 India
The court said the obligation to create an oxygen buffer falls on both the Centre and the Delhi government, as per a Supreme Court order on 30 April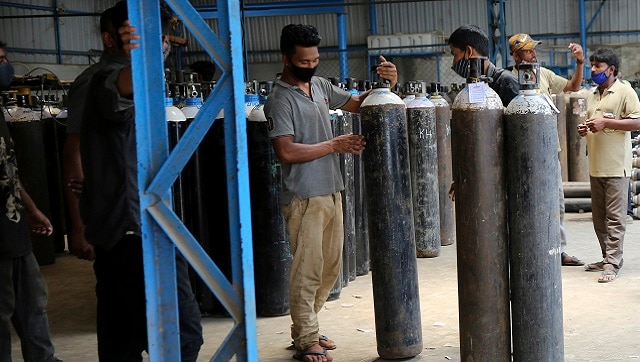 India
AAP MLA and Delhi Jal Board vice-chairman Raghav Chadha said that 41 hospitals with around 7,000 people on oxygen support sent SOS calls to the city government on 3 May