The RTE Act: A cruel and unusual punishment
The Supreme Court ruling is that the RTE act does the greatest disservice to the very children it claims to serve. It's a lazy and unconscionable abdication of responsibility. And here's why.
It's a typical mommy encounter. Our kids share the same birthday, and we're both on class party duty at their preschool, an old and prestigious Bangalore institution that prides itself for an open admissions policy. Here, middle class housewives, government peons, autowalahs, and socialites, all stand together at the gate when it's time to collect their kids. I doubt if anyone is truly poor, but this is as egalitarian and diverse as any school gets in India.
And yet even here, the competitive elitism of parenting raises its ugly head.
"Where do you plan to put her?" she asks, as we dutifully dole out the paper plates. When I tentatively name an international school, she suddenly bursts out with, well, this: "Oh, they have only 30 seats, and now there's the poor children quota, 7 seats will go there. There at least 10 kids I know who already have siblings in school – like my son. And they' don't do an interview any more because that's not allowed any more, so..."
The underlying point of the tirade being this: Your daughter doesn't have a chance in hell of getting into this school. The greater irony, however, is this: With the Supreme Court upholding the Right to Education Act, that autowalah's kid may well have a better shot at getting into that international school than my daughter.
This should make me angry. But it does not. I find it absurd that parents will often get worked up about a slum kid denying their kid a seat, but merely shrug their shoulders when others get preference because of connections, sibling preference, alumni status, or donations. If our system already rewards children for being wealthy, why not reward them for being poor and disadvantaged?
Nope, what makes me really, really mad about the Supreme Court ruling is that the RTE act does great disservice to the very children it claims to serve. And here's why.
We live in a deeply segregated and hierarchical society. The poor are regarded with contempt, as lesser beings who are to be kept at bay. We want our maid to clean our bathrooms, but we don't want her kid in our son's classroom. The level of hostility these children will encounter will be no less, more so since most private schools are virulently opposed to the act.
Many have been circulating inflammatory letters to rally the parents to their cause. Bethany High School warned parents last year:
Under this Act, all private unaided schools will have to accommodate 25% of their strength of children around the neighbourhood without any screening. This means that any child will have to be allowed into school and share the classroom with your child. Eminent psychologists have said that this will be detrimental to the psyche of all children, yours and the others, and the school has to sit back and admit indiscriminately and cannot refuse admission.
And the sad reality is that far too many Indians feel just as fearful at the prospect of poor kids rubbing shoulders with their own. Take, for instance, Sadanand Dhume's knee-jerk twitter response, "RTE may be well-intentioned, but it will effectively drown #India's few islands of private excellence in a sea of mediocrity." The idea that introducing say 10 disadvantaged kids in a class of 40 will pull down academic standards is a bit paranoid, to say the least. Besides, being not-so-smart has never kept kids out of even our best schools.
So these children, between the ages of 5 and 14, will enter an environment where they are barely tolerated, and in many cases, treated with disdain – by their peers, teachers, and authorities. Merely outlawing mental or physical harassment in law doesn't eliminate it in life – especially not in India. Rather than remove "the psychological barriers" that hold these children back, it will likely reinforce them, and at a very tender age.
Continued on next page..

A recent Outlook story on Dalit students suicides revealed the intense hostility faced by them in places like AIIMS and IIT – which often drives them to depression and suicide. How do we think a six year old will bear up in that kind of an environment? And how much do we think they will learn?
And the many provisions designed to "protect" the kids may easily work against them. Take, for instance, Sections 16 and 17 that prohibit holding back or expelling these children. While the intent is to prevent schools from discriminating against them, these rules for one, deny these children the discipline and structure which all kids require in schools. Two, allow schools like Bethany to raise the prospect of out-of-control lower class children: "Once this act is enforced, another child could beat up your child, smoke on the campus, misbehave with a girl or a teacher, and the school will have to watch helplessly." And above all, bracket and isolate these kids as "different," exacerbating resentment amongst teachers, parents and peers.
In practice, the RTE act may feel like a cruel and unusual punishment – and crueler still because it masquerades as a reward. The reality is that this is yet another instance of our government abdicating its responsibility to the weakest of the weak. A capitalist democracy must offer genuine opportunity to all its citizens in order to thrive – both in the political and economic sense. And that requires offering cheap, accessible, high quality state-funded education – a goal that can't just be legislated into reality.
Blogger Iisarayu points out that the RTE places untenable pressure on cheap private schools that are already serving the less affluent sections of society. Such schools would lose 25 percent of its earnings in fees, and be forced to raise the fees on the rest of its students who can ill-afford to pay more. Or worse, a low cost private school could be forced to shut down, further reducing opportunities for private education among the less affluent. One solution, as she notes, is to enhance what already works: "If there are several private schools that are addressing the access gap in primary education, then an act that purports to do just that must collaborate with the schools that are already there." Such a public/private collaboration could model itself on American-style magnet schools that combines high quality education with added resources and support required for fostering lower income kids.
We can and should create high quality state-funded schools that can rival the elite institutions in our country. Our government has instead chosen to pass the buck to private schools that have no active interest or stake in these children's welfare. So what if it doesn't work? If the children actually don't learn? If they're merely tolerated and promoted from one class to another, until they can be pushed out? If they drop out because they can't survive the pressure? No one cares, including our sainted Supreme Court.
Find latest and upcoming tech gadgets online on Tech2 Gadgets. Get technology news, gadgets reviews & ratings. Popular gadgets including laptop, tablet and mobile specifications, features, prices, comparison.
Business
This development comes just hours after the Supreme Court restrained till 28 October the SP group and Cyrus Mistry from pledging or transferring their shares in Tata Sons Pvt Ltd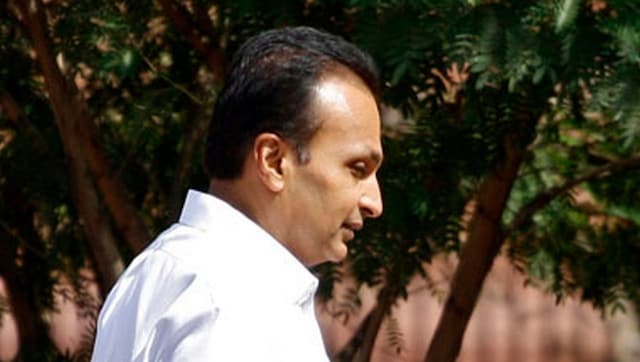 Business
The State Bank of India had moved the apex court to recover Rs 1,200 crore that it had loaned to two firms of the then-chairman of Reliance Communications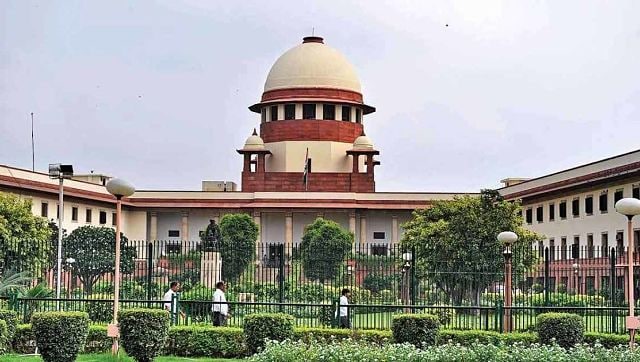 India
The apex court said the manner in which some media houses are conducting debates is cause for concern as all type of defamatory things are being said