The Radicalisation Series: Analysing the threat to Muslim youths in Maharashtra
In an exclusive four-part series on radicalisation in India, Tufail Ahmad examines a variety of conditions and scenarios that have made it possible to radicalise youths in Maharashtra, Hyderabad, Kerala and indeed, India as a whole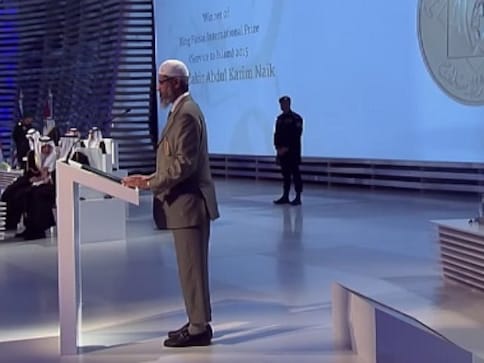 The issue of the radicalisation of Indian Muslims is one that has been gaining momentum for a while now. While some continue to swim in the 'this only happens in other country' sea of denial, others are beginning to grasp the gravity of the situation and suggesting ways to counter it. In an exclusive four-part series on radicalisation in India, Tufail Ahmad examines a variety of conditions and scenarios that have made it possible to radicalise youths in Maharashtra, Hyderabad, Kerala and indeed, India as a whole. You can read the first part of the series titled 'Radicalisation of Muslim youths in India' here. The second part follows:
On 9 August, the Urdu daily Roznama Inquilab published three reports that shed light on radicalisation of Muslims in Maharashtra in favour of the Islamic State, or IS. One report quoted Muslim leader Abu Asim Azmi as telling Muslims in Mumbai: "The Islamic State is an un-Islamic organisation which is using Muslim youths by misleading them. It has no connection with Islam." As per the second report, a letter was sent to the Jalgaon district collector threatening to bomb four train stations including those in Jalgaon and religious places like Shirdi on Independence Day. The letter contained slogans such as: "Long live Pakistan, Death to India!" A third report noted that the anti-terrorism squad (ATS) of Maharashtra had arrested Raisuddin Siddiqui, an Urdu school teacher from Hingoli town over his attempt to join the IS.
These reports reveal the crux of the jihadi problem confronted by Muslims. One, Azmi's statement is an act of denial telling Muslims to shut their eyes to the radicalisation of youths, even as many Muslim suspects are being arrested. Two,the letter containing a slogan like "Long live Pakistan, Death to India" underlines a societal process in which pro-Pakistan slogans are legitimate in the eyes of some Muslim and Hindu journalists. Similarly, the waving of Pakistani flags outside Jammu and Kashmir, such as in Bihar's Nalanda district, is seen as a legitimate act by Muslims. This is because Indian leaders like Nitish Kumar visit Pakistan, unconsciously sending a sociological message to Indian Muslims that they are Pakistanis. The same leaders never visit Bangladesh.
This societal process represents a sociology of the mind that divides Indian society. Ideas, whether negative or positive, have consequences for people and nations, whether or not we desire them. We are seeing a "new cycle of partition" that could constitute a long-term threat to India's territorial integrity, says journalist Siddharth Singh. India has influential organisations like Jamiat Ulema-e-Hind which has said that the Muslim Personal Law cannot be subjected to the Constitution of India. Thirty madrassas of Ujjain were in the news recently for seeing religion in food as they refused to accept mid-day meals from a Hindu temple. In 2014, youths in Jharkhand's Dhanbad district wore t-shirts that had slogans like: Islamic State Pakistan.
However, the immediate issue before the Indian state is the pro-IS radicalisation. Jihadi organisations succeed only when societies have an existing infrastructure of ideas supportive of their cause. Of all the states, Maharashtra has witnessed perhaps the most radicalisation of Muslim youths during the past three years. It was here, specifically from Mumbai, that four youths went to Iraq and joined the IS in 2014. Of them, Areeb Majeed was brought back from Turkey where he ended up for treatment after being injured in Syria. The vital point is this: The four left India much before Abu Bakr Al-Baghdadi had declared himself the caliph of all Muslims. After this, it was thought that radicalisation of Muslims would cease.
Conversely, the recent arrests in Aurangabad district indicate that Maharashtra has continued to experience radicalisation from 2014 through now. The following persons, all residents of Parbhani, were arrested: Naser Bin Yafi aka Chaus and Mohammed Shahed Ali Khan were arrested on 14 and 23 July respectively. The ATS also arrested Iqbal Ahmed Kabir Ahmad and Raisuddin Siddiqui separately on 8 August. Of the four, Chaus was in touch with Farooque, a jihadi in Syria. Media reports, quoting rival politicians, put the number of Muslim youths missing from Aurangabad and Nanded regions from eight at the lowest to a hundred. These figures are inaccurate, but help in understanding the level of people's concern. Perhaps this is why the ATS has begun an "I am anti-terrorist" campaign across Maharashtra in which 25,000 college students have enrolled.
Significantly, the Parbhani module was not something that bucked the trend of radicalisation among Muslims. In 2015, four Muslim youths from the Malwani suburb of Mumbai went missing. Of the four — Wajid Sheikh, Mohsin Ibrahim Sayyed, Ayaz Sultan and Noor Mohammed Sheikh — two returned, but Ayaz travelled to Iraq. Before Republic Day this year, security officials arrested 14 youths from 12 locations in six cities — Tumkur, Mangaluru, Bengaluru, Hyderabad, Lucknow and Mumbai. Of them, Imran Moazzam Khan Pathan belonged to Vaijapur town and Mudabbir Shaikh to Mumbra, both in Maharashtra. For links with Pathan, another person, Khalid Ahmed Ali Nawazuddin, was arrested from Kushinagar in Uttar Pradesh.
Much like in Bangladesh where the current crop of jihadis comes from Jama'atul Mujahideen Bangladesh, an offshoot of Jamaat-e-Islami, many suspects in India too seem to be linked to previously known terror groups like the Indian Mujahideen and the Students Islamic Movement of India, or SIMI which grew out of the Jamaat-e-Islami Hind. For example, Chaus wanted to carry out a lone-wolf attack on the police headquarters at Aurangabad to avenge the death of SIMI operative Khalil Qureshi, who was killed in a police clash in 2012. Qureshi's name also appears as Khalil Khilji, who was part of a module that sought to kill judges of the Allahabad High Court for a verdict it delivered on the Ayodhya issue.
Some other cases reported in Maharashtra include: Anis Ansari, who was arrested for planning a suicide attack on the American School in Bandra; a 16-year-old Pune girl was detained as she wanted to join IS; three youths from Hyderabad were detained at Nagpur airport as they were heading to join the IS; Shoaib Ahmed Khan and Shah Mudassir, both from Maharashtra, were detained in Hyderabad; Zubair Ahmed Khan, a journalist from Mumbai, was arrested in Delhi after he visited the Iraqi Embassy for a visa — to join IS; a policeman was stabbed at Pusad in Yavatmal district leading to the arrest of an Islamic cleric who had radicalised the attacker Abdul Malik and others. Also this year, five members of a Mumbai family left India to join the IS.
Currently, the number of Indian Muslims with IS in Syria is estimated to be around 30, but it could be higher. In June, it emerged during interviews by intelligence agencies that some educated and rich Muslim youths of Pune were attracted by the global idea of the caliphate and expressed the view that Shari'a law is not subject to the Indian Constitution. Not all of them are enemies of the State, but some of them could be radicalised by Islamic preachers. To stop radicalisation, India must watch the role of Islamic clerics, televangelists like Zakir Naik and Brother Imran, Urdu journalists as well as various Islamic organisations, especially those of the peaceful variety.
Stay tuned for the other parts of the series:
Part One: Radicalisation of Muslim youths in India
Part Three: Radicalisation of Muslim youths in Hyderabad
Part Four: Radicalisation of Muslim youths in Kerala
Former BBC journalist Tufail Ahmad is a contributing editor at Firstpost, and executive director of the Open Source Institute, New Delhi. He tweets @tufailelif