The lost generation: Punjab's gargantuan drug problem
Punjab is in the grip of a drug epidemic of unimaginable dimensions. The effects are plain to see, but the causes are both complex and familiar: Pakistan, politicians, and prosperity
Punjab is in the grip of a drug epidemic of gargantuan dimensions. This isn't about rich boys scoring heroin or coke. Or some poor farmers languishing quietly in the throes of an opium haze. This is the real thing: schoolboys hooked on opium balls; young men who shoot up in hovels, streets littered with empty syringes, entire villages "widowed" by drug use. One in three college students are addicts, and upto 75 percent of the population have been exposed to drugs in one form or another.
This mostly neglected story is finally making headlines both at home and abroad. The New York Timesoffers a bird's eye view, filled with statistics and quick examples. Most of the addicts are 15-35 years old. The rich prefer heroin, while the poor make do with synthetic drugs bought off the local pharmacy. The article captures the enormity of the problem by offering telling examples, as a Maqboolpura school where out of "the school's 656 students, roughly 70 percent have lost a parent to drugs. One girl, a fifth grader, lost five uncles and her father to drug-related deaths."
But the Times has little to say about the root causes of this epidemic, except for noting that many of the addicts are "unemployed and frustrated by unmet expectations."
Those answers are uncovered by Tehelka's Sai Manish in an excellent, in-depth special report titled, "What hit this land of plenty?" The root causes of the ongoing tragedy are far more complex and their implications more far-reaching than the Times article suggests.
The one, obvious reason is the proximity to Pakistan and Afghanistan, which gave rich Punjabis access to high quality heroin, as BBC's Mark Dummett reported back in 2010. Tehelka also offers a tantalising conspiracy theory: that the drug inflow is part of a post-1971 Pakistani plot to use drugs "to to convert the youth of Punjab into drug addicts who could then be 'trampled down like a weed.'"
More importantly, whether there is a Pakistani hand or not, the plentiful supply of drugs has indeed taken its predicted toll according to a BSF officer who tells Tehelka, "We conducted a recruitment drive in Tarn Taran district in May 2009. There were 376 vacancies. More than 8,000 young men turned up. But most of these men were so unfit and weak we had to come back with 85 vacancies. The drug abuse here will soon have serious security implications."
The other causes are, however, home-grown and far too familiar. Politicans are reluctant to speak of the drug epidemic and even thrive on it. The Times notes that more than 110 pounds of heroin were seized in the recent elections, where drugs became the new election freebie of choice for the competing parties. But Tehelka reveals more: that EC officials also "impounded close to 3 lakh capsules along with 2,000 injection vials of Avil and 3,000 cases of Recodex cough syrup." Worse, most of the chemist shops in villages that supply prescription drugs operate under the patronage of these same politicians.
Once the mother's milk of Indian politics, alcohol has been replaced by a far more dangerous currency.
Manish also offers a more nuanced take on the catch-all "unemployment" explanation. This is, after all, one of the wealthiest states in the nation. The more appropriate phrase in this context is, perhaps, "under-employment":
A new generation of educated — and semi-educated — youth in Punjab is no longer interested in tilling the land or going back to the old ways of their fathers. But there are no other jobs to absorb them...

The issue gets trickier with the children of more affluent farmers and landlords, whose holdings are tilled by labour from UP and Bihar. "These rich boys are abusing drugs heavily because there are no new jobs for them and they always know they have the option of going back and supervising their farms if nothing else works out for them in life. This makes them reckless and bored," says Dr Rana Ranjit Singh, a psychologist in the government hospital in Tarn Taran.

The ironies intensify. The poor quality of education in Punjab makes its graduates incapable of making the cut for the few high-skill jobs that are available but leaves them too over-qualified for jobs considered "menial" for the children of economically self-sufficient farmers.
Or to put it less elegantly: Prosperity has been a bitch. The tide of rising expectations it's created has not been met by either rising skills or opportunities. That hit of smack or injection of Avil, or sip of cough syrup offers a way out of a morass of ennui and frustration. An entire generation of Punjabis is now at risk of a disease whose cure may be as dangerous.
Do read the Tehelka story in its entirety to find out how the mushrooming de-addiction centres are instead exacerbating the crisis, and why Punjab's ruling class has little interest in saving their own people.
Find latest and upcoming tech gadgets online on Tech2 Gadgets. Get technology news, gadgets reviews & ratings. Popular gadgets including laptop, tablet and mobile specifications, features, prices, comparison.
India
The Supreme Court had on Tuesday stayed the implementation of the three laws and appointed a four-member panel to resolve the impasse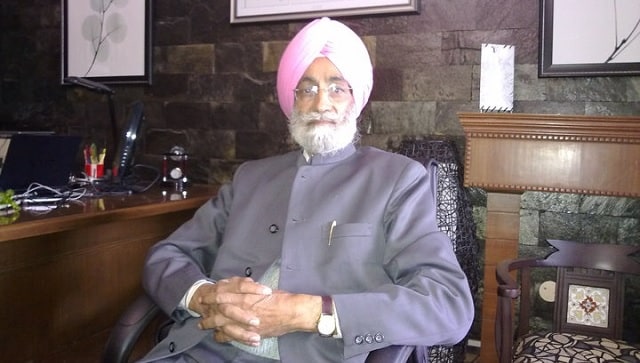 India
The 81-year-old resident of Punjab's Batala is the national president of BKU and was also an Independent Rajya Sabha member from 1990 to 1996
India
In the recent past, Jyani and Grewal have been mediating between the protesting farmers and the Central government