The bright side of demonetisation: Advance salaries, digital transactions bring about smiles
Industry experts say companies that conducted a lot of cash-based transactions are the ones hit by demonetisation
Sandip Jat works in an apparel manufacturing company in Noida. He is more than happy to receive Rs 36,000 as three months' advance salary from his employer. Given his meagre salary, it wouldn't have been possible to accumulate such a big amount of money in a short period of time. But the note ban imposed by the central government has ensured he received the cash up front.
Ever since Prime Minister Narendra Modi announced demonetisation of high value currency notes on 8 November, various companies are paying their employees advance salaries, using the big piles of currency they might have stashed away in safekeeping.
Bimal Jain of the Punjab Haryana Delhi Chambers of Commerce had said that loans and advance payments could be one of the many ways people might use to get rid of old currency notes. Sandip Jat is one of the many beneficiaries of the move.
Speaking to Firstpost, Jat said his company sells apparel abroad, and so has been unaffected by the cash crunch in India. "Our company has always purchased raw materials through banks. The company used up the old notes to pay our advance salary. So,  there has been no cash crunch here," he said.
Industry experts say companies that conducted a lot of cash-based transactions are the ones hit by demonetisation. "Most of our transactions are made in cheques, but we also make cash payments for some expenditures, which have all stalled temporarily. Since we have a long standing relationship with our suppliers, they have agreed to it," said Pramod Agarwal of Surinder Devi Creations.
It's not only the businesses that dealt in cash that are hit, but also the ones that deal with luxury goods, Jain had said.
Wakeel Ahmed works at a shop selling Exide batteries. He says sales have fallen by 90 percent since demonetisation. "Dealers who used to order 100 batteries a day don't even order 10. It seems that people have stalled purchase of batteries, at least those batteries which are used in car engines," he said.
While the reduced liquidity among people is directly responsible for the fall in demand, one hopes things will normalise once new currency comes in.
And though former Prime Minister Manmohan Singh had said the demonetisation move would impact the economy by over 2 percent, many in the industry hope things are more optimistic. Pramod Agarwal, who works with Delhi-based Surinder Devi Creations, told Firstpost that the money unearthed by this process could enrich the economy. He said the move by the government could also ensure goods and commodities are priced more realistically, which would then strengthen the Rupee.
"Our foreign currency accumulation increases in the coffers due to the appreciation of the Rupee. Because of this, our budget deficit will decrease and give a boost to the economy," Agarwal said.
On the other hand, said Hari Prasad, proprietor of Manokamna Exports, said, "Since the last 15 days, I am carrying a cheque of Rs 50,000 and am unable to encash it. Many of my workers are absent from work, because they are spending entire days at the bank. But despite all this, I am happy with the move. It will make transactions digital and reduce corruption."
Regarding the criticism coming in from various quarters, he likened it to computerisation of various services. "When computers were introduced, many people were wary it would result in loss of jobs. But computers have become part of our daily lives now. Similarly, people will also take time to get used to demonetisation and digital transactions. Once people get used to it, it would have good effects," he said.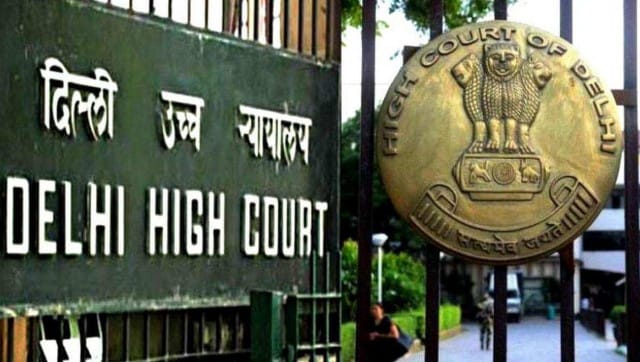 India
The petitioners have contended that the ban was arbitrary, unreasonable and excessive.
India
This year, a total of 5,108 candidates have passed Paper-II and are eligible to appear for the medical examination
India
Additional Senior Civil Judge Kishor Kumar also issued a show cause notice to the litigant asking why a complaint should not be made against him for raising a false claim