Tharoor's Bhagat Singh-Kanhaiya Kumar remark an insult to martyrs, Congress should apologise: BJP
BJP claims that Tharoor's comparison is wrong as Bhagat Singh fought against British rule while Kanhaiya Kumar is an accused in a sedition case
New Delhi: The BJP on Tuesday sought an apology from the Congress after former union minister Shashi Tharoor compared JNU student leader Kanhaiya Kumar with freedom fighter Bhagat Singh.
The BJP also announced it will observe Aakrosh Diwas on 25 March against the remark.
"The remarks are an insult to martyrs. How can anyone make comparisons between them as Bhagat Singh had fought against British rule while Kanhaiya Kumar is an accused in a sedition case for raising anti-national slogans?" union minister Prakash Javadekar said at a press conference.
He also said that it was not the first time that Congress had shown disrespect to martyrs. During the then UPA government, Bhagat Singh was described as a terrorist in an open learning book.
Taking a dig at Congress vice president Rahul Gandhi, the BJP leader said that under his leadership, the opposition party's identity has been of insulting martyrs.
"They opposed (Prime Minister Narendra) Modi ji in Gujarat for 12 years. Since the last two years, they are opposing development... they supported anti-national slogans by going there (JNU)... and now they are insulting the martyrs... this has been the identity of the Congress under the leadership of Rahul Gandhi," Javadekar said.
"We will observe Shahidi Diwas on 23 March. We will sing the favourite song of Bhagat Singh — Rang de basanti chola — on 24 March on the occasion of Holi and will observe Aakrosh Diwas on March 25 to protest against the mentality to insult the martyrs," he said.
IANS
Find latest and upcoming tech gadgets online on Tech2 Gadgets. Get technology news, gadgets reviews & ratings. Popular gadgets including laptop, tablet and mobile specifications, features, prices, comparison.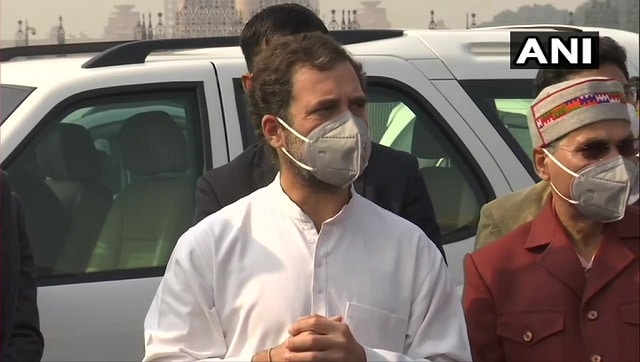 India
Gandhi's comments come after a report by NDTV channel claimed that China has constructed a new village in the disputed region of Arunachal Pradesh and it consisted of about 101 homes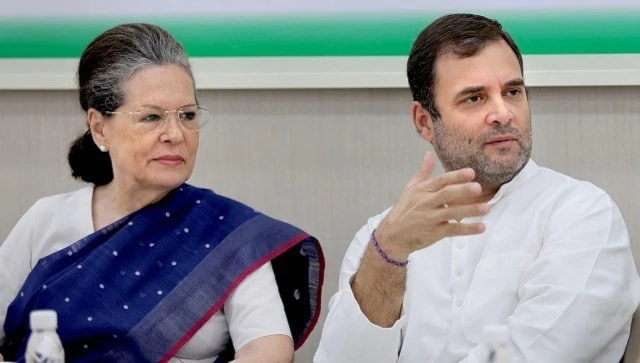 India
The CWC also passed three resolutions demanding a repeal of the three farm laws, a JPC probe into the Arnab Goswami WhatsApp chats and a free time-bound COVID-19 vaccination for the poor and oppressed sections of the society
Politics
The All Assam Students' Union (AASU) staged sit-in demonstrations across the state with black clothes tied to their face during the prime minister's visit to Sivasagar to distribute land 'pattas'