Terror in India rose by 70% between 2012-13, but jihadists are not to blame
Terrorism in India increased by 70 per cent from 2012 to 2013, with the number of deaths increasing from 238 to 404 and the number of attacks also increased, with 55 more attacks in 2013 than 2012.
Terrorism in India increased by 70 per cent from 2012 to 2013, with the number of deaths increasing from 238 to 404 and the number of attacks also increased, with 55 more attacks in 2013 than 2012.
This is one of the important India-specific facts pointed out by international think tank Institute for Economics and Peace (IEP) in its just released report Global Terrorism Index 2014.
However, there could be some positive takeaways from the report too.
One, the jihadist brand of terror is on the wane in India while it has spiked in India's immediate neighbourhood, particularly Pakistan and Afghanistan.
The IEP has elaborated on it and put it in perspective with the following remarks: "Generally, the dispute with Pakistan over Jammu and Kashmir is the source of Islamic terrorism. In 2013 three Islamist groups were responsible for around 15 per cent of deaths. This includes Hizbul Mujahideen, an Islamist group allegedly based in Pakistan with a membership of around 15,000. This group was the only group in India to use suicide tactics in 2013. Islamist groups in India commonly use armed assaults targeting the police or bombings targeting private citizens. The majority of attacks occur in Hyderabad in the south, a city with a 40 per cent Muslim population, and Jammu and Kashmir in the north, an area which is nearly two thirds Muslim. In September 2014 al-Qaida announced a presence in India, hoping to unite other Islamist groups."
Two, the majority of terrorist attacks in India have low casualties. In 2013 around 70 per cent of attacks were non-lethal. There were attacks by 43 different terrorist groups who can be categorised into three groups: Islamists; separatists; and communists. The last category was the most and biggest perpetrators and the main cause of deaths in India.
The report points out three Maoist groups claimed responsibility for 192 deaths in 2013 which was nearly half of all deaths from terrorism in India. Police and security forces were the prime targets of the Maoists, accounting for half of all deaths and injuries. A large chunk of these casualties were through armed assaults wherein 85 people were killed and bombings and explosions, which killed 43. Majority of Maoist attacks occurred in Bihar, Chhattisgarh and Jharkhand.
In contrast, 82 per cent killings in terrorist attacks in 2013 were in just five countries: Iraq, Afghanistan, Pakistan, Nigeria and Syria, in that order.
India is ranked as the sixth and Pakistan the third most affected country by the menace of terrorism in the list of 162 countries surveyed in the report. But a look at what the GTI report on Pakistan says reveals that Pakistan is much worse. Consider how terrorism has become a Frankenstein monster which is rapidly swallowing its creator.
More than 500 cities in Pakistan have reported at least one terrorist incident in 2013. As many as 16 per cent of these attacks took place in Karachi alone, Pakistan's largest city.
Eleven terror groups accounted for the majority of the 270 claimed attacks in Pakistan in 2013, most of which were perpetrated by jihadist outfits. However, Pakistan was rocked by many terror attacks from many separatist movements for Baloch, the Bettani tribe and Sindhi people.
This is the second edition of the Global Terrorism Index (GTI) report which provides a comprehensive summary of the key global trends and patterns in terrorism over the last 14 years beginning in 2000 and ending in 2013, covering 99.6 per cent of the world's population.
Here are some other important highlights from the report indicating newest trends and patterns in terrorism in the world.
- In 2013 terrorist activity increased substantially with the total number of deaths rising from 11,133 in 2012 to 17,958 in 2013, a 61 per cent increase. Over the same period, the number of countries that experienced more than 50 deaths rose from 15 to 24. This highlights that not only is the intensity of terrorism increasing, its breadth is increasing as well.
- Since 2000 there has been over a five-fold increase in the number of deaths from terrorism, rising from 3,361 in 2000 to 17,958 in 2013. However for four years, starting in 2007, there had been modest decreases in terrorist deaths and also a slight decrease in the number of countries experiencing greater than 50 deaths from terrorism per annum. The latest jump in terrorist activity coincided with the start of the Syrian civil war in 2011.
- In 2013 more than 80 per cent of the lives lost to terrorism occurred in only five countries; Iraq, Afghanistan, Pakistan, Nigeria and Syria.
- The largest year-on-year increase in deaths from terrorism was recorded between 2012 and 2013 increasing from 11,133 to 17,958.
- 102 of 162 countries covered in this study experienced no deaths from terrorism in 2013, while 60 countries recorded one or more deaths from terrorism.
- 87 countries experienced a terrorist incident in 2013, slightly up from 81 in 2012.
- The number of countries experiencing over 50 deaths in one year hit an all-time high in 2013 at 24, five greater than the previous high of 19 countries in 2008.
- There are many peaceful Muslim majority countries that do not suffer from terrorism such as Qatar, the U.A.E. and Kuwait, underscoring how there are other social, political and geopolitical factors at play other than religion in breeding terrorist activity.
Find latest and upcoming tech gadgets online on Tech2 Gadgets. Get technology news, gadgets reviews & ratings. Popular gadgets including laptop, tablet and mobile specifications, features, prices, comparison.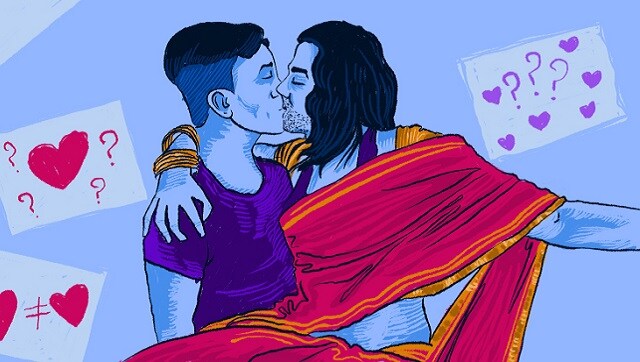 Lifestyle
The law of India does recognise same-sex relationships and it is time for courts in this country to declare the law and bring relief to millions of LGBTQ individuals who live in India.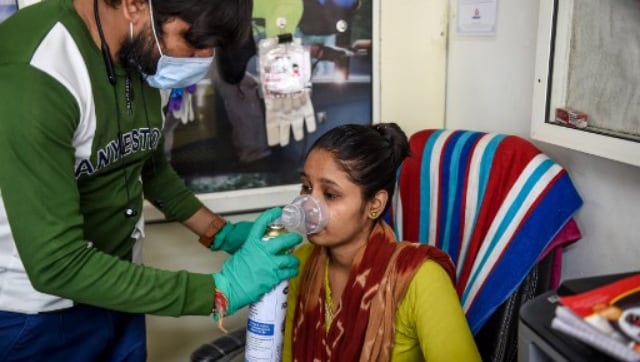 India
With India consistently reporting over 90,000 daily cases of COVID-19 in the past few days, shortages of oxygen are becoming increasingly apparent
World
Biden, 78, who would be the oldest sitting president if elected, has leads ranging from five to eight points in battleground states of Pennsylvania, Wisconsin and Michigan