Telangana healthcare worker dies day after receiving COVID-19 jab; govt rules out any link with vaccine
The state's Health Department issued a statement saying that a 42-year-old male health worker developed chest pain at about 2.30 am on 20 January. He was brought dead to the District Hospital in Nirmal at around 5.30 am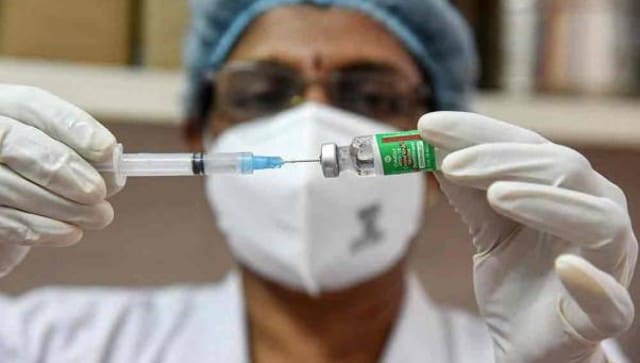 A healthcare worker from the Nirmal district of Telangana died early Wednesday after developing chest pain. He was inoculated with the coronavirus vaccine on Tuesday, reports said.
According to a report in CNBC, the state's health department issued a statement saying that the 42-year-old male health worker developed chest pain at about 2.30 am on 20 January. He was brought dead to the district hospital in Nirmal at around 5.30 am.
The state government has denied any links between his death and the coronavirus vaccine. However, the postmortem is yet to be done. "Preliminary findings suggest that the death could be unrelated to the vaccination," the official statement said.
According to a report by The Times of India, Dr G Srinivasa Rao, director of public health, Telangana, said, "The district AEFI committee is examining the matter and will submit its report to the state AEFI committee. The state AEFI committee will, in turn, furnish its report to the central AEFI committee for taking a view."
Telangana began inoculating frontline healthcare workers on 16 January with about 4,000 healthcare personnel receiving the first dose. Telangana had received 20,000 doses of the Covaxine as against 3.64 lakh of Covishied.
With inputs from PTI
India
National capital Delhi has recorded 40 deaths due to COVID-19 from 1-10 August, nearly thrice the cumulative figures registered in the last 10 days of July when 14 people had succumbed to the viral disease
India
Amid a rise in coronavirus infections in some parts of the country, the central government has asked Delhi and six states to ensure adequate testing, promote Covid-appropriate behaviour and increase the pace of vaccination to contain the surge
India
Easy access to this kind of test could help people determine what kind of precautions they should take against COVID-19 infection, such as getting an additional booster shot, the researchers said