Telangana govt approves life insurance of Rs 5 lakh to farmers, budgetary provision of Rs 1,000 crore to be made
The Telangana government on Sunday decided to provide insurance cover of Rs 5 lakh to farmers in the state.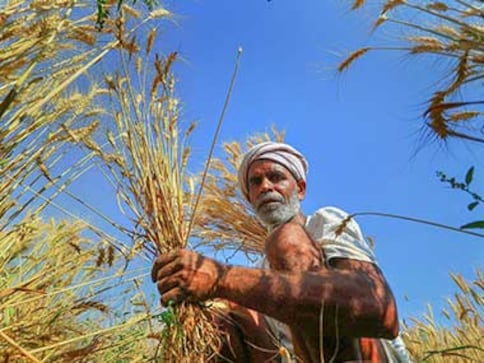 Hyderabad: The Telangana government on Sunday decided to provide insurance cover of Rs 5 lakh to farmers in the state.
The state cabinet, in a meeting presided by chief minister K Chandrasekhar Rao, approved the scheme of life insurance to farmers through Life Insurance Corporation of India.
The government will pay premium amount of Rs 2,271 per farmer per year and in case of the insured farmer's accidental or natural death, the nominee will be paid Rs 5 lakh.
All farmers between the ages group of 18 to 60 years will be eligible for the scheme.
According to an official statement, the total budgetary provision for this scheme will be Rs 1,000 crore. Premium for all will be paid by 1 August every year.
The scheme will be formally announced on 2 June, the state formation day while it will be formally launched on August 15 by Chief Minister K. Chandrasekhar Rao. He will distribute certificate of insurance among some farmers formally. Later, MLAs will continue distribution of certificates in their respective constituencies.
The government said though the premium amount is higher, it has gone for life insurance to infuse self-confidence among farmers.
The announcement came close on the heels of the launch of crop investment support scheme in the state.
Under the scheme launched on 10 May, farmers will get Rs 8,000 per acre each every year as crop investment support.
The government plans to spend Rs 12,000 crore every year under this scheme, benefiting 58 lakh farmers. The financial assistance will be for two crops each year.
The state cabinet also approved the proposal to create seven zones and two multizones for appointment and transfers of government employees.
After the cabinet meeting, the Chief Minister left for New Delhi to meet President Ram Nath Kovind to request him to revise the earlier Presidential orders with regard to the zones.
Photos
Japan's Fumio Kishida emphasised India's importance for a free Indo-Pacific region during his talks with Prime Minister Narendra Modi. The Japanese prime minister is on his second visit to the country where the two sides will also talk about the G20 and G7 summits
Explainers
A foie gras war is raging in New York, one of the world's most celebrated culinary centres, pitting the city, backed by animal rights activists, against duck farmers and restaurant owners, whose position is supported by the state
Football
Locked 0-0 in the first leg, the reverse fixture also saw a goalless stalemate till 120 minutes of play, including regulation and extra time.