Tej Bahadur Yadav in Congress event: Why dragging security forces to politics is a bad idea
The scent of politics is already in the air with the Mumbai Congress having him in the city though Tej Bahadur Yadav has said, in all fairness, that he would have come had it been any other political party.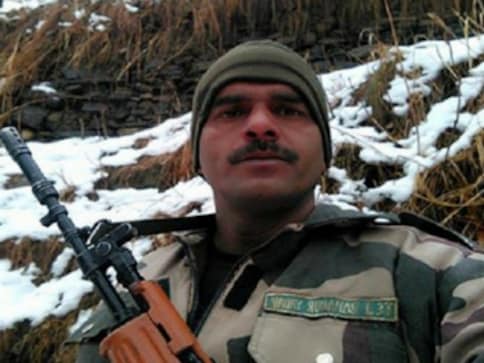 Politics is political parties' purpose and we expect good governance from them. But when a political party decides to honour a dismissed constable from a paramilitary organisation, it is clearly playing politics of a different kind. For instance, the Madhya Pradesh unit of the Congress decided to felicitate Tej Bahadur Yadav.
That was because of Yadav, whose video about the conditions of life in the force, "offered evidence of corruption in BSF", as the state Congress president Arun Yadav had tweeted last month. We do not know if the party did that, but if political parties have the gumption to deal with the issue of corruption in the forces, they ought to use Parliament as a platform.
Yadav, in fact, was in Mumbai for a programme by the city's Congress to "commemorate", as the Economic Times puts it, the slain 25 personnel of the CRPF. They had died in Chattisgarh's Sukma in a Maoist attack. Though he clarified that he had "nothing to do with the Congress" but came only to pay his respects to the 25 dead.
The homage to the dead is certainly a well-deserved act even if by a political party, but why the sacked jawan got invited to it is the question. It smacks of playing games with the security forces. What gets interesting, and even disturbing, is his announcement that he would "launch a bigger movement" to "narrate injustices" the personnel face in the forces.
He has spoken of retired personnel from the three wings — army, navy and air force — and former personnel of Indo-Tibetan Border Force, and CRPF who would gather at Jantar Mantar on 14 May. Obviously, some organising is afoot and it is a mammoth task. Who is helping? The associations of the retired personnel? Is any political party involved?
If it is the former, it is understandable but not a welcome thing to have to happen. If it is the latter, it would indeed be a sad thing. The alleged unfair treatment meted to them does not seem to be a new development and may have been around when Congress too was in power – it has been in power longer than any other party.
The scent of politics is already in the air with the Mumbai Congress having him in the city though Yadav has said, in all fairness, that he would have come had it been any other political party. This does not mean that post his airing of views and his sacking, the allegations should be brushed under a carpet. The armed forces have a duty to address the issues raised than merely sacking a man.
It is sad enough that in a country where every death on duty is a martyrdom, the retired personnel had to virtually take to the streets in protest for not sanctioning the One Rank, One Pension demand. If the retirees had to do that, and the armed forces men in service would not be unaware of it, a sense of injustice would take hold. Not good for their morale.
True, Anna Hazare is a war veteran and he had settled down in Rallegansidhi when the mischief in public life — read politicians and the governments they run — became so glaring that his conscience pricked. Maverick as he his, he too has been a man who raises the voice of conscience. He too went to Jantar Mantar several times, but more as a civilian with civilian issues needing to be addressed.
Yadav's is an entirely different kettle of fish because he is speaking of raising precisely issues that people of his rank he says face. That is going to be a disquieting moment. But the contact with political parties is not so nice, even if the intent is apolitical. You can't trust political parties – anything is a fair game for them. They can make a sucker of many even the well-intentioned.
also read
India
Bommai also urged the government to investigate alleged scams or irregularities that took place during the previous BJP and Congress governments, and let the truth come out
Explainers
A religious procession taken out by a group of Muslims stopped outside the famous Trimbakeshwar temple in Nashik to spread incense in the direction of the deity, as per tradition. However, security guards refused to let them climb the steps. Here's how it snowballed into a controversy
India
Shanthamurthy MG, who is a teacher at the Kanubennahalli government school in Chitradurga district's Hosadurga, expressed his grievances against the newly-elected government's policies and its distribution of freebies in a Facebook post recently