Tehelka controversy: P Chidambaram seeks release of his reply to Sonia Gandhi's letter 'influencing probe'
Former finance minister P Chidambaram suggested that the media ask the government for his reply to Congress chief Sonia Gandhi in relation to the controversy of Tehelka's finances.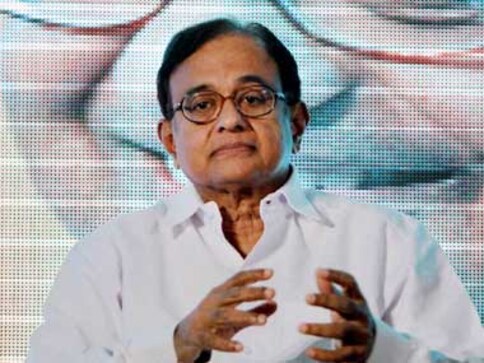 New Delhi: Former finance minister P Chidambaram on Monday suggested that the media ask the government for the release of his reply to Congress chief Sonia Gandhi, who had reportedly asked him to look into the allegations of harassment of private firm First Global, the financiers of Tehelka.
Tehelka magazine had "exposed" alleged corruption in defence deals during the Atal Bihari Vajpayee-led NDA government which later resulted in the resignation of then defence minister George Fernandes.
The then BJP president, Bangaru Laxman, who was caught on camera taking money, was convicted later.
Following the expose, a number of cases were registered against promoters of First Global, Devina Mehra, and Shankar Sharma, by various investigation agencies.
When the UPA government assumed office in 2004, Mehra and Sharma wrote a letter to Gandhi, who was the chairperson of the National Advisory Council with the rank of a Union minister, alleging that persecution by the agencies was continuing even then and sought redressal.
Appending First Global's letter, Gandhi on her official letterhead wrote to Chidambaram asking him to look into the issue on "priority" in order to ensure that "no unfair and unjust" treatment is meted out in the case.
Reacting to media reports on the matter, Chidambaram in a statement said he had been shown a copy of the letter written by Gandhi.
"My noting on the letter is correct. I am certain that, on behalf of the (Finance) ministry, I would have sent a reply based on the material put up to me. The letter of Gandhi and my reply should be read together. I suggest that the media may ask the government to release the reply to the letter," he said.
Politics
This will be the first meeting between the three parties in more than six years. Nitish Kumar earlier met Sonia Gandhi at an Iftaar ahead of the 2015 Bihar assembly polls
Explainers
What is in store for the INC in the upcoming party president polls? Tune in to find out
India
Why can't political parties operate land use changes according to an established and agreed law governing it?