Techies are a bunch of unhappy guys who work only for money: CNR Rao
Regretting that the majority of software engineers were unhappy, Rao said as a result, life must be terrible for them.
Bangalore: Eminent scientist CNR Rao Sunday took a dig at techies by terming them a "bunch of unhappy guys" who work only for money.
"IT (Information Technology) has nothing to do with science. IT is only to make some money. They (techies) are a whole bunch of unhappy guys working there. I read every day in newspapers, some techie committed suicide, some software engineer killed or divorced," Rao told reporters here a day after he was named for the country's highest civil award, Bharat Ratna, for his outstanding contribution to science.
Regretting that the majority of software engineers were unhappy, Rao said as a result, life must be terrible for them.
"Obviously, they (techies) suffer because they are like that. I don't think they enjoy their work. Look at me, I am so happy even at 80 (years)! I have no complaint, happiness is something different. You must enjoy what you are doing," Rao quipped.
Lamenting on the decline of values and lack of priorities, Rao said more importance was being given to sports, police, army or any body, while scientists came at the end.
"Very rarely science gets importance. For instance, I got the $1-million Dan David prize, which is equivalent to Nobel Prize in 2005, but nobody talks about it.
"It (the award) is given once in a few years in each subject. If anyone got such a prize in any other country, they say 'Dan David Laureate'. In India, we don't have values. We don't understand what is important and what is not," Rao added.
IANS
Find latest and upcoming tech gadgets online on Tech2 Gadgets. Get technology news, gadgets reviews & ratings. Popular gadgets including laptop, tablet and mobile specifications, features, prices, comparison.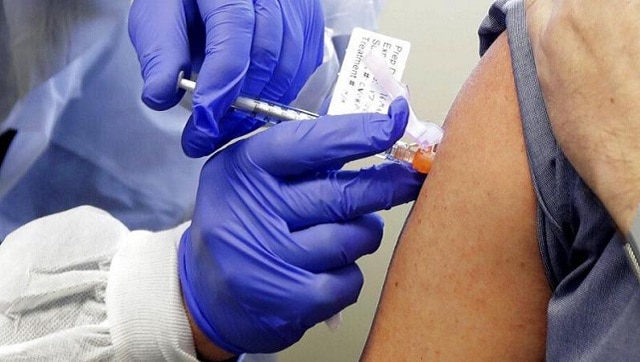 India
India's drugs regulator on Sunday also approved the Oxford University-AstraZeneca COVID-19 vaccine 'Covishield', manufactured by the Serum Institute for restricted emergency use in the country, paving the way for a massive inoculation drive
India
Misra alleged he was poisoned with deadly arsenic trioxide on May 23, 2017, during a promotion interview at ISRO headquarters in Bengaluru
India
'Sagar Avneshika' can accommodate about 15-20 scientists for research purposes and has laboratories similar to research vessel 'Sagar Thara'.