TDP MLA allegedly offered Rs 50 lakh bribe to legislator, taken into custody by ACB
In a major embarrassment to Chandrababu Naidu, the Anti-Corruption Bureau trapped its MLA Revanth Reddy for allegedly trying to give a bribe of Rs 50 lakh.
Hyderabad: In a major embarrassment to N Chandrababu Naidu-led TDP, the Anti-Corruption Bureau on Sunday trapped its MLA Revanth Reddy for allegedly trying to give a bribe of Rs 50 lakh to nominated MLA Elvis Stephenson "to vote in favour of a TDP nominee" in Telangana Legislative Council elections scheduled on Monday.
The ACB on Sunday night took Reddy and two others into custody and is questioning them. The trap was laid after Stephenson himself had lodged a complaint with the ACB.
"Revanth Reddy and his aide allegedly offered a bribe of Rs 50 lakh as advance as part of the Rs five crore deal. Reddy offered to make the payment of Rs 50 lakh to a friend of Stephenson," a senior ACB officer said.
The TDP MLA and his aide had gone to the residence of Stephenson at Lalaguda in Secunderabad to hand over the cash when the ACB sleuths caught them offering the bribe, he said.
"After the voting, the remaining Rs 4.5 crore were to be paid," the officer said.
Addressing reporters in Hyderabad on Sunday night, ACB Director General AK Khan said, "Reddy has been taken into custody along with Uday S and Sebastian Harry. Stephenson had lodged a complaint with ACB stating that he was offered the bribe in connection with the MLC election."
"After a preliminary probe, a case was registered today and MLA Reddy and two others were caught while handing over the cash based on the evidence. They were taken into custody and being interrogated. As per law, questioning process is on and an FIR has been registered under section 12 of the Prevention of Corruption Act and 120-B (criminal conspiracy) of IPC," he said.
He said they will be formally arrested and produced before court once their questioning is over.
"The cash of Rs 50 lakh has been recovered and as per preliminary probe it was an advance amount as part of the bribe deal. We have audio-visual evidence regarding the alleged deal. It is a cognisable and non-bailable offence. Efforts are on to nab another accused M Jerusalem," Khan said.
As per the purported footage of the conversation between Reddy and Stephenson regarding the deal, which was aired by television channels, Stephenson asked Reddy, "Four and half what?". To this Reddy replied, "Four point five crore. Total Rs five crore...what you asked. I convinced my boss."
Election to the Telangana Legislative Council under MLAs' quota from the Assembly constituency is scheduled for tomorrow to fill six vacancies.
Meanwhile, Reddy alleged that he was being falsely implicated in the case. "I have been framed in the case by Telangana Chief Minister K Chandrasekhar Rao," he said.
PTI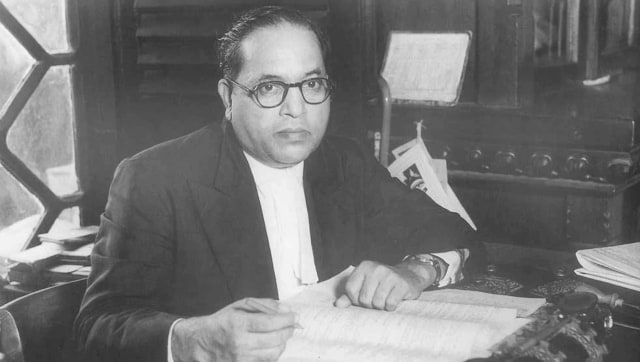 Politics
Coastal Andhra Pradesh witnesses fierce political slugfest between the state government and the Opposition over the renaming of Konaseema. Police make several arrests, after identifying the miscreants involved in violent activities
Politics
Nearly two months after Andhra Pradesh chief minister YS Jagan Mohan Reddy inaugurated 13 new districts, there's trouble brewing in one. Clashes broke out in Amalapuram city against the government's move to rename Konaseema district after Dr BR Ambedkar
Politics
The CBI once again raided Karti Chidambaram's homes and offices over fresh allegations of taking a Rs 50 lakh bribe to facilitate the visa of 250 Chinese nationals for a power project. The Congress MP is no stranger to controversy. He's been investigated in the INX Media case and the Aircel-Maxis deal