Because of Kanhaiya Kumar, my family is tense, says the non-BJP Manas Deka
Shot to national limelight suddenly, TCS staffer Manas Deka recounts what actually happened on the flight and how Kanhaiya Kumar has pained his family in Assam.
Seated on his window seat aboard Jet Airways flight 9W 618 to Pune from Kolkata via Mumbai on Sunday, Tata Consultancy Services employee Manas Deka was an unknown man until of course destiny chose otherwise. Travelling with his team on an official assignment, little did Deka know, that this journey would turn out to be an epic one.
And what a way to get famous!
Those tense moments when he had a rather heated argument with Jawaharlal Nehru University Students' Union (JNUSU) president Kanhaiya Kumar and his group aboard the flight catapulted his popularity from Nowheresville to the land of trolls and TRPs.
After a failed attempt on Monday, it was on Tuesday that Firstpost was able to contact Deka to learn about his version of what happened.
"I was in the window seat while this guy (Kanhaiya Kumar) was in the aisle seat. Kanhaiya and 12-13 other boys were there in the group and they had boarded the flight in Mumbai. It so happened that when I was coming out from the seat my hand touched Kanhaiya's shoulder. I am suffering from a boil in my thigh and it gets extremely painful when the area hits something. I was quite careful not to hurt it. In the process, since it's a cramped area my hands touched Kanhaiya's shoulder. He immediately reacted saying that I was going to kill him and in non time turned the whole situation into a drama," Deka told Firstpost from Pune.
"There were 18 of us who were travelling to Pune as our base was temporarily shifted out of Kolkata because of the ongoing West Bengal Assembly Election. Since the private firms were asked to shut down operations on poll days, this was a temporary arrangement as all our clientele are all from abroad and we cannot afford to close down our operations. We are to function out of Pune till 27 May," the TCS employee said.
"Since there was a half-hour halt in Mumbai I just thought of chatting with my colleagues on board and that's why I had come out of my seat," Deka said while explaining the sequence of events.
But it was all havoc, the moment his hand touched Kanhaiya's shoulder.
Taken aback by this reaction, the TCS staffer instantly offered his apologies to the JNUSU president and explained him about his medical condition. "But Kanhaiya would have none of it," Deka said.
"Immediately all his friends surrounded me and threatened me with dire consequences. If you seen the clip there was one guy in a while shirt. He became so aggressive that I felt that he was going to rain blows soon after," he said.
"Very soon, it snowballed into a heated altercation."
What was intriguing was the BJP link. Where did the party jump in from in all that pandemonium?
"As soon as the fight escalated, the CISF and police were called into the aircraft. When they asked my name I told them it was Manas Jyoti Deka. Someone from Kanhaiya's group might have googled it immediately when the name of BJP's Manas Deka had probably appeared," the TCS employee said. "That's how the wrong Manas Deka of the BJP in all likelihood came into the picture. They did not have the time to ascertain the facts in their zeal to pin me down," he said.
The TCS staffer was furious that an innocent individual was unnecessarily dragged into the whole controversy.
"If Kanhaiya Kumar is such a big leader as he thinks he is, he should have some common sense. Can't there be many individuals with the same name? He claims to be a student but he is too much into politics," Deka said.
The TCS employee also took umbrage to the way Kanhaiya used his language. "Tu Kolkata se hai na? Aa raha hoon mein. Dikhatu hoon tujhe! (You are from Kolkata, right? I am coming. I will show you). That's how he abused me in public," Deka said.
Belonging to a nondescript village near Sarthebari town in Assam's Barpeta district, TCS staffer Manas Deka is the son of a retired college principal.
"Because of Kanhaiya and his group, my whole family is tense. My parents, my brother and sister are all crying because they fear harm to me. They are extremely worried," he said.
The highlight, however is, it is still not over.
"I have already received three-four threatening calls. I am concentrating on my work and have ignored them so far. I have not sought police protection yet. The police has also not contacted me so far," Deka said.
The TCS staffer was also not in a mood to meekly surrender.
"He has put my family in so much distress. I will soon file a case against him," Deka said, adding, "I am not alone. All my colleagues and my friends are behind me. The company has been extremely supportive and has assured me of all help. The TCS human resource department is constantly in touch with me."
When pointed out that his not-so-friendly updates about the JNU on Facebook are doing the rounds, Deka's answer was prompt.
"It depends on my wish. As a normal human being I might like or dislike anything. It's just my personal opinion. Now they have dragged in even that and are making politics out of it," he said.
Deka denied that he had deleted his Facebook profile. "Its access is private," he said.
Although aware of the trolls that he had been subjected to all the while, the TCS employee simply chose to ignore them as there is hardly anything he could about them.
Next time, when he boards the aircraft for his return journey to Kolkata, TCS employee Manas Deka will probably be in a pensive mood, wondering what lies ahead — cruise control or turbulence.
JNUSU president Kumar has not yet responded to the direct message sent on Twitter on Tuesday night seeking permission to interview him. He was also not reachable over phone despite repeated attempts through calls and text messages before this copy was published. However, Firstpost managed to get in touch with All India Students' Federation (AISF) national president Vali Ullah Kadri on Wednesday who was also travelling with Kanhaiya when that incident happened.
"We had boarded the aircraft in Mumbai. It was Manas Deka who pushed Kanhaiya hard. Kanhaiya told us that Deka was trying to strangulate him. There is already so much threat to Kanhaiya's life. So we immediately rushed to rescue him," Kadri told Firstpost from New Delhi.
"We asked Deka why he had come so close to Kanhaiya? There was no trigger from our side. This is just wrong. Finally we informed the air hostess about the incident and the police was called in. A scene was unnecessarily created. Deka also said later that he had recognised Kanhaiya," the AISF national president said.
However, Kadri could not give a definite answer from where the BJP angle appeared which resulted in another Manas Deka from the BJP getting dragged into the controversy.
"We requested the police to check Deka's background. Probably they found it out," he said not willing to comment on Kanhaiya's tweets linking Deka to the BJP on a possible case of mistaken identity.
Although, both the sides are actively pursuing the case till now as per law, the AISF did not entirely deny the possibility of an amicable solution.
"So far we are following up the case actively. But on the possibility of an amicable solution it could be perhaps known only by tomorrow," Kadri said.
Let good sense prevail.
(The copy was updated with AISF national president Vali Ullah Kadri's quotes, who was part of Kanhaiya Kumar's group, on their journey from Mumbai to Pune on Sunday -- 24 April).)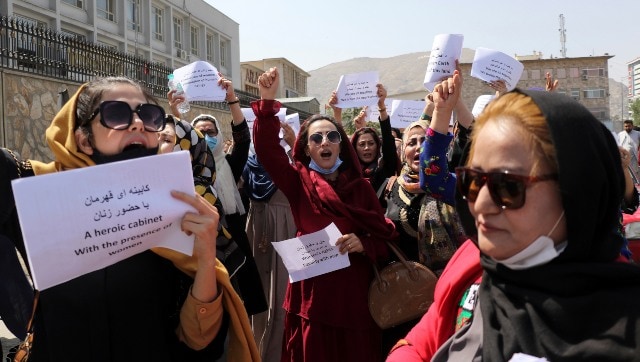 World
Recent controversial comments by Taliban leaders, like that of Hashimi, have exposed the Taliban's true nature as it ignores women, who make up half of the population of the war-torn country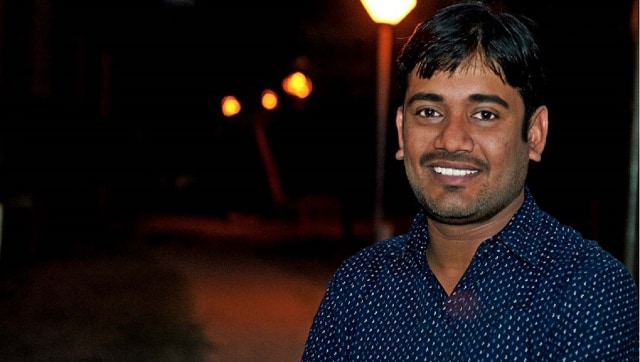 Politics
Mevani, who is currently a legislator in Gujarat and represents the Vadgam constituency, is the convener of the Rashtriya Dalit Adhikar Manch (RDAM).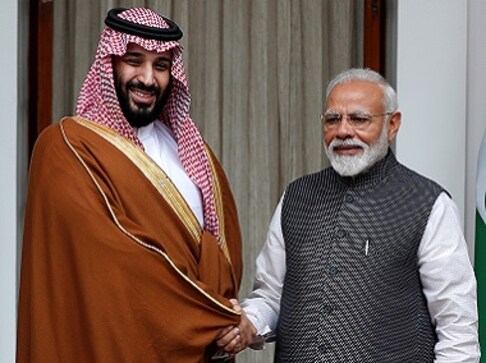 World
India's ties with Saudi Arabia, one of the world's leading oil producers and host to nearly three million Indians, have generally been on an upswing