Tamil Nadu cop Periyapandi was accidentally killed by colleague while trying to nab gold heist mastermind in Rajasthan, reveals probe
Police Inspector Periyapandi, leading a special team to crack a gold heist that took place in Chennai last month, was shot dead by his colleague's pistol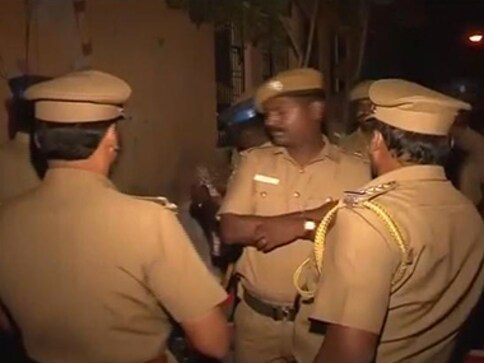 Jaipur: Police Inspector Periyapandi, leading a special team to crack a gold heist that took place in Chennai last month, was shot dead by his colleague's pistol, said a senior police officer on Saturday.
According to Pali Superintendent of Police (SP) Deepak Bhargav, a probe into the case revealed that acting on a tip-off, the Chennai police team reached a brick kiln in the middle of night in the district's Jaitaran area, about 238 kilometres from Jaipur.
As the the police team entered the kiln, accused Nathuram's family allegedly attacked the police team. While the rest of his team members jumped the wall and managed to come out of the kiln, Periyapandi could not.
In the melee, the other Police Inspector of Chennai team, Muni Shekhar, while taking out his pistol from his pocket accidentally pressed the trigger and the bullet hit Periyapandi.
The Chennai team, comprising Inspector Muni Shekhar, two head constables and a constable, apart from Periyapandi, immediately rushed the latter to a Jaitaran hospital, where the inspector was declared dead.
Bhargav said that accused Tejaram Jat, his wife Bindiya and daughter Sugna have been arrested on the basis of an FIR filed by the Chennai police team for making a life-threatening attack on them.
They were produced in the court, which sent Bindiya and Sugna to judicial custody while the police took Tejaram on a two-day police remand.
The pistol which got accidentally fired has been sent for forensic test and search operations are on to arrest the rest of the accused.
Santosh Kumar, additional commissioner, Chennai, and Jodhpur Range IG also visited the site to expedite the continue probe.
Giving the background of the case, Bhargav said a gang of alleged burglars drilled a hole through the ceiling of a jewellery shop in Chennai and escaped with 3.5 kilograms gold and 5 kilograms silver worth lakhs of rupees. The incident took place in the afternoon when the shop owner had locked up and gone for lunch.
The Chennai police received a tip-off about the culprits staying in a house near a brick kiln in Pali's Jaitaran. Accordingly, on 13 December around 2.30 am, the police team reached the site where it was attacked.
India
Singh said that he was on duty on the blockade running at Akhad Tirahe when the BJP leader parked her car in the middle of the road. On him raising an objection, she misbehaved
India
Tejia Ganawa was a resident of Pratapgarh in Uttar Pradesh. His daughter was married in Danapur in the Banswara district of Rajasthan. He had come to his daughter's house about three months ago
India
The accused thrashed Bharat Kumar Julawa and also recorded a video of the act, Kotwali Station Officer Rajendra Singh Rajpurohit said