Tamil Nadu administration on alert after rains lash southern coastal districts
Normal life in the coastal areas of Ramanathapuram and Tuticorin districts was affected on Monday with rains lashing several places.
Tuticorin: Normal life in the coastal areas of Ramanathapuram and Tuticorin districts was affected on Monday with rains lashing several places while the MeT office forecast more showers in the coming days.
As the northeast monsoon remained active in parts of southern Tamil Nadu, especially coastal districts, several areas received heavy rains since early Monday morning inundating low-lying areas, officials said.
Rameswaram received 7 cm of rainfall in the last 24 hours ending at 8.30 am on Monday, the MeT office said.
It also said heavy rains were likely to occur in the southern coastal districts, especially Tuticorin and Ramanathapuram, in the next few days.
Based on the alert, the state government instructed the administration of the districts, especially Tuticorin, which recently witnessed flash floods, to take preventive measures.
Tuticorin District Collector M Ravikumar on Monday held a review meeting to discuss flood preparedness in the backdrop of November 22 and 23 rains which caused a havoc in Tuticorin city, inundating several areas, and crippling people's movement.
However, rains, which were heavy on Monday morning, turned into drizzles by the evening.
Special Health Secretary Senthil Kumar and IGP (Enforcement) Abhay Kumar Singh were supervising flood-preparedness activities in the district.
A National Disaster Relief Force team was also camping in the district. Relief camps have been set up at 83 places to accommodate flood victims, officials said.
The Public Works Department was keeping a close watch on water bodies and revenue officials have been instructed to shift people in low-lying areas in case of heavy rain.
A report from Rameswaram said power supply was affected in several places and the main roads were inundated in the pilgrim town as the rains accompanied by strong winds battered them for the second day on Monday.
The sea was rough, forcing the fishermen not to venture into it for the third day today, officials said.
A report from RS Mangalam said several row houses were partially damaged in the rains.
PTI
Find latest and upcoming tech gadgets online on Tech2 Gadgets. Get technology news, gadgets reviews & ratings. Popular gadgets including laptop, tablet and mobile specifications, features, prices, comparison.
India
As per the proposal, minimum punishment for dowry deaths will be 10 years, while maximum punishment for stalking will be 7 years (on subsequent conviction)
India
The prime minister also asked the states to enhance efforts for effective testing, tracing, treatment, surveillance, and clear messaging in order to curb the pandemic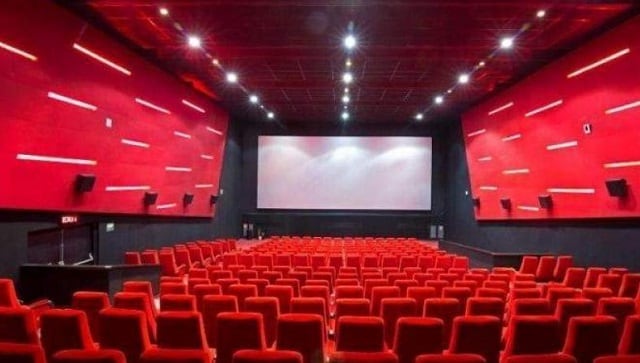 Entertainment
Director Bharathiraja recently cleared his uncompromising stand and said that as the product (films) were the property of the producers, they get to decide who these will be sold to.