Over 300 bonded labourers, 100 children rescued from brick kiln in Tamil Nadu
A raid by authorities rescued 328 bonded labourers, including 106 children, from a brick kiln in Thiruvallur district in Tamil Nadu
Chennai: A raid by authorities rescued 328 bonded labourers, including 106 children, from a brick kiln in Thiruvallur district in Tamil Nadu.
The labourers rescued hailed from Odisha and were allegedly made to work for 12 hours per day on a salary of Rs 20, officials said.
The raid was conducted by a district administration team led by revenue official S Jayachandran on Saturday, based on inputs from an NGO, International Justice Mission, about the plight of the labourers.
They have been provided Rs 1,000 each by the district administration, which has requested the Southern Railway to attach three extra bogies in a train to send them to Odisha Monday evening, Jayachandran told PTI.
According to a bonded labourer, they were promised salaries of Rs 350-Rs 400 per day for construction work at Pudhukuppam in Thiruvallur district.
"But, we were working (in the brick kiln) here on a mere salary of Rs 20 per day for 12 hours," another bonded labourer said.
"We had to work for long hours. Most of us were not allowed to access basic food and toilet facilities," the labourer said.
He claimed that some of the labourers were working for several months. Some of the rescued children were below the age of 15, he added.
The owner of the brick kiln, who had employed the labourers, is absconding and a case has been registered, an official said.
India
Tamil Nadu HSC (+2) Result 2021 Updates: Students who are not satisfied with their results can appear for a special examination if the situation improves during September or October, said the state education minister Anbil Mahesh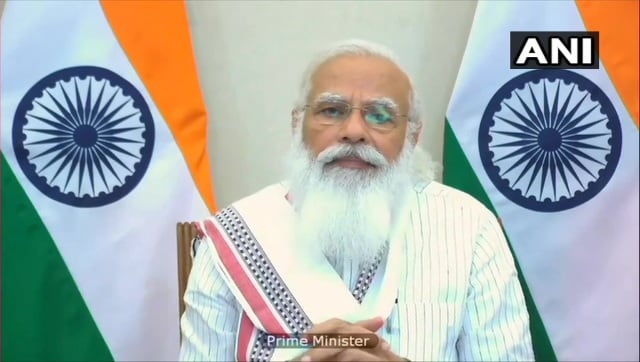 India
During an interaction with CMs of Tamil Nadu, Andhra Pradesh, Karnataka, Odisha, Maharashtra and Kerala, Modi said that 80% of the new COVID cases last week were from these states
India
The typographical error had led the trial court judge to treat the semen found in the genitals of the child as semmann, which was not uncommon on a child playing on the floor outside a house.