Swine flu claims 297 lives in Gujarat, govt tells HC disease no longer pandemic
More than 2,000 health-care workers and doctors are treating swine flu patients, while 17,000 health workers are carrying out house-to-house rapid surveillance
Ahmedabad: Swine flu has claimed 297 lives in Gujarat since January this year, the government said on Wednesday even as it informed the high court it is treating the infection as "seasonal influenza" which is no longer pandemic but no efforts are being spared to check its spread. In an affidavit filed before a bench of Justices MR Shah and BN Karia, the government said the mortality rate due to H1N1 virus has fallen to 10 per cent this year against 16.8 per cent in 2009.
A government bulletin issued on Wednesday, meanwhile, said the death toll due to swine flu infection since January this year has reached 297. "At present, influenza H1N1 is being treated as a seasonal influenza, meaning...H1N1 virus has ceased to be a pandemic. The mortality rate has also been substantially reduced to 10 per cent from 16.8 per cent in 2009," the government told the HC. As many as 1,075 beds and 200 ventilators have been provided in isolation wards across hospitals in the state where swine flu patients are being treated, the affidavit said.
More than 2,000 health-care workers and doctors are treating the patients, while 17,000 health workers are carrying out house-to-house rapid surveillance, covering three crore people in the first phase and two crore in the second, it said.
Top officials are monitoring the situation through video conference and visits to hospitals, with chief minister himself visiting hospitals in four cities, it said. The court was hearing a public interest litigation filed by Mensavi Thapar, which alleged that the state does not have adequate infrastructure to deal with the situation. While the first swine flu case was detected in the state in 2009, the government has set up laboratories for its diagnosis only in nine cities, when a laboratory should be set up in every district, the PIL said.
Out of 1,228 community health centres, 1,120 have no doctors, while the post of health officer of Ahmedabad Municipal Corporation is lying vacant for two years, it claimed.
News & Analysis
The Ola Electric Series S – with a battery capacity of close to 3.6 kWh – will qualify for the highest FAME II subsidy.
Entertainment
Other announcements include Amol Palekar and Barun Sobti's ZEE5 original film 200, and child actor Alexa Swinton's casting in the Sex and the City revival.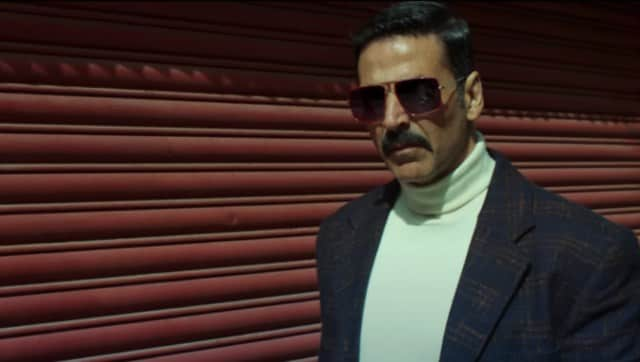 Entertainment
As COVID numbers dip in parts of the country, Delhi and Mumbai have allowed theatres to open at 50 per cent capacity. Several states have also permitted cinemas to resume operations.